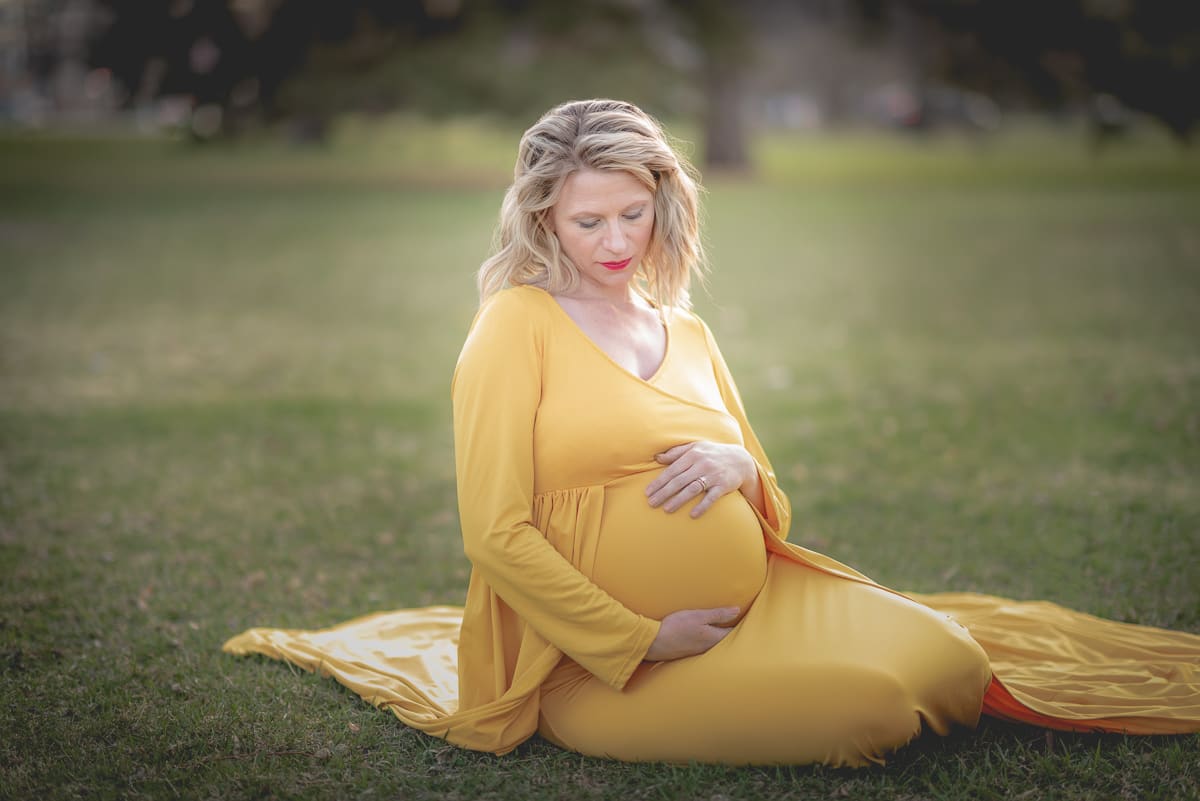 City Park, A Natural Choice for Maternity Photos
Bold. Beautiful. Comfortable in her own skin.
I loved working with Amber to capture her maternity photos on a spring day in Denver's City Park. The park offers a lot of natural spaces and room to explore for amazing photo backdrops. It backs up to the Denver Zoo and the Denver Museum of Nature and Science.
The Shoot
Timing the maternity shoot with the so-called "Golden Hour" enabled us to capture not only Amber's glow, but nature's as well. The sun slipped away during our session in a peachy, hazy glow, giving us a soft, gentle flare effect in our backlit photos. Overall, nature gave us amazingly comfortable temperatures and lots of beautiful natural light to illuminate our scene.
We swapped dresses on Amber twice during the session. Fortunately, both dresses selected looked natural with color and texture, fitting with the scene. While I liked the white gauzy material, the marigold fabric with the amazing cut and drape stood out as the winner. It looked radiant on Amber and stood out against the spring foliage.
City Park Features
Speaking of foliage, if you're looking to photograph in City Park, note that the trees blossom in late April. Given birth due dates and Colorado's fickle weather, the blooms may not cooperate on timing.
The park amenities include tennis courts, horseshoes, baseball, football, and soccer fields. Check out the two lakes, historical monuments and statuary, picnic sites and two playgrounds.
Related Links
Rock your maternity fashion: SewTrendy