Perfect Wedding Kiss Photos
Sometimes the pressure of being in front of all of your guests combined with the nerves that come with trying to have the most ideal day, make some wedding kiss photos too quick to capture on camera.
Here are a few tips for picture-perfect first kiss photos on your wedding day.
Plan with Your Spouse
Make sure to communicate with your future spouse and discuss whether you will kiss, kiss and hug, and/or do multiple kisses. As an added bonus, take a few minutes to practice together.
Share the Details
Knowing the timing of the wedding kiss and where it happens is important to know. Find out and share this information with your photographer so they know where to be and can plan for that crucial moment.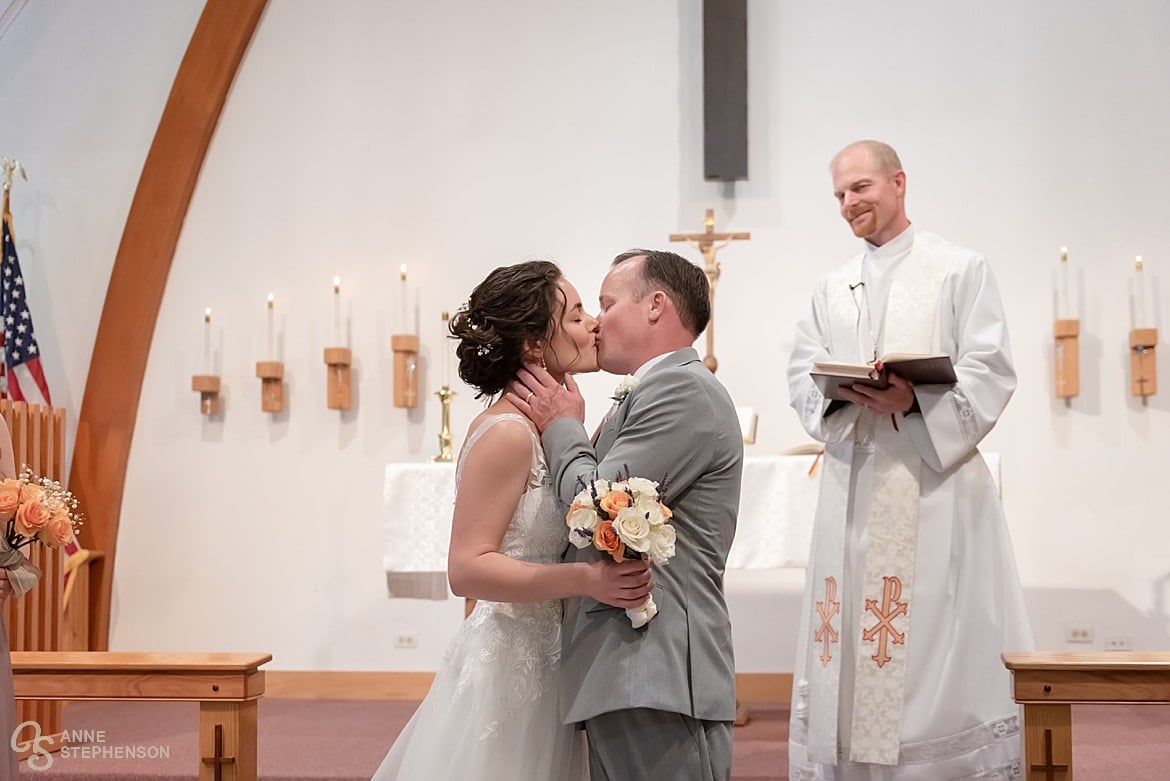 Clear Up the Background
Ask your wedding officiant to step to the side before you kiss. This prevents their head, nose, body, paperwork, and all other types of unflattering distractions from showing between you and your partner as you have your first kiss.
Speaking of, keep your embrace tight together during your first kiss. Occasionally officiants may forget to move aside, especially if they don't perform weddings regularly, like a friend you recruited for the honor. Being close to your partner minimizes any distractions.
Pause and Kiss
Sometimes the part just before a kiss looks more romantic than the actual kiss itself. Why? Capturing the seconds just prior to the kiss reflect those moments of anticipation. This supercharged emotion often makes a better photo. Ideally, your photographer will have enough information and time to capture the before, during, and after to tell the story of your first kiss as a married couple.
Hold It!
Hold your first kiss with your partner longer than you think is necessary. Kiss, then count to 7 (or more if you want!!).
Take Two (or More)
Go in for a second 💋💋, third 💋💋💋, or fourth 💋💋💋💋 kiss. Be sure it's more than just one quick smooch!
But, also make sure grandma won't blush at your kiss.
Sometimes couples stop at the end of the aisle during the exit and pause for a kiss. This makes a great additional photo showing you and your spouse with your guests behind you.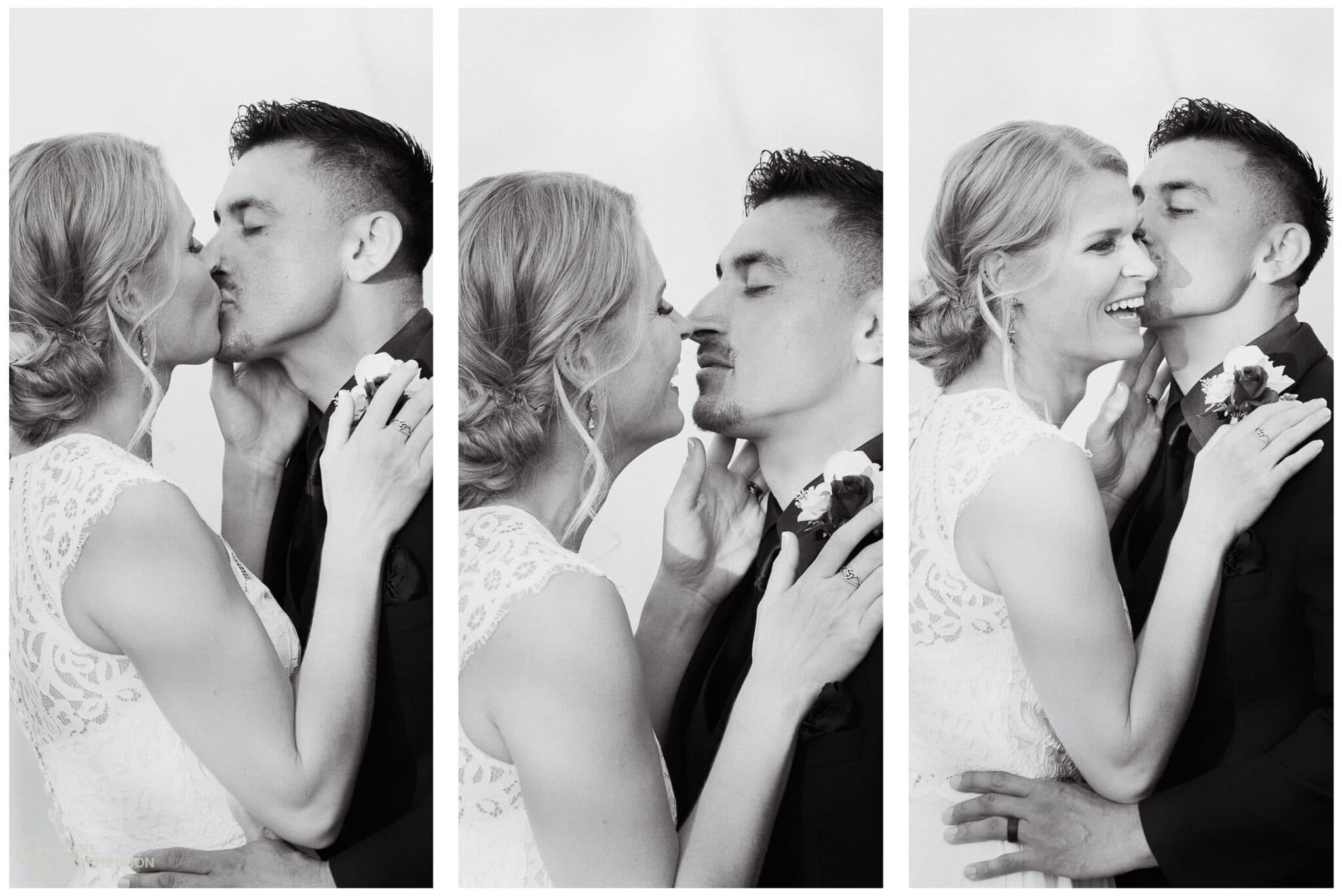 Stage if Needed
Double-check with your photographer if they captured the kiss. If things were too rushed, the cell phone of a guest blocked the camera, or the officiant didn't step aside, and you're unhappy with the results, you can recreate the scene after the ceremony.
Get Kissable
Prep your lips to be soft and beautiful ahead of your wedding day. You will want them smooth and moist, not chapped.
Personally, I love the Rallye Balm and Exfoliate Duo which are vegan, paraben-free, non-toxic, cruelty-free, and gluten-free. This is not sponsored content, I just happen to use their products regularly and find they work well in Colorado's dry environment.
Want More Wedding Tips?
Get inspiration and helpful suggestions from my photographing numerous events and planning my own wedding. Check out all of the wedding tip blog posts and wedding articles published on this site.
Plan your wedding kiss photo strategy with your future spouse and take a few minutes to practice.
Share the details including the timing of the kiss and where it will happen in your ceremony with your photographer.
Ask your officiant to stand aside and make your embrace tight to prevent show-through and create the best background.
Hold your kiss longer than you think necessary by counting to seven or longer.
Take two or more kisses, but keep them PG-rated.
Stage your kiss and have a re-do with your photographer if you're unhappy with the results.
Consider a second kiss at the end of the aisle during your exit from your ceremony.
Prep your lips ahead of time with an exfoliator and a good moisturizer.