Capture Magic with 2023 Indoor Holiday Photo Mini-Sessions
'Tis the season to create lasting memories, and what better way to do so than with indoor holiday photo mini-sessions?
Step into a magical world where decorated sets capture the spirit of the holiday and the cozy indoors shield you from unpredictable weather and freezing temperatures.
In addition to a comfortable and controlled environment, indoor holiday mini-sessions offer many advantages.
Diverse Looks in Three Convenient Locations
Select from three studio locations–Fort Collins to Westminster to Denver–that have transformed their spaces creatively with multiple looks and sets adorned with props. This means you can achieve a variety of holiday vibes, from traditional and cozy to modern and whimsical, all in one seamless session.
Intimate and Private Setting
An indoor space allows for a more personal photoshoot experience, making it the ideal choice for introverts or anyone seeking a relaxed atmosphere. You can truly be yourself in front of the camera.
Convenient and Well-Prepared without the Fuss
Bid farewell to the scramble of tidying up your home or decorating it just for a photo shoot. These indoor spaces are already adorned with a festive touch, so you can simply focus on capturing special moments without the added stress and hassle of preparation.
Comfortable Temperatures Regardless of the Weather
Indoor sessions ensure you stay comfortable, regardless of what's going on outside. No more worrying about chilly winds, raindrops, or snow showers interrupting your holiday cheer.
Fast and Focused Sessions
Time is precious, and indoor mini-sessions are designed to be quick and focused, ensuring you get beautiful holiday photos without a significant time commitment. This is perfect for those with busy schedules or little ones with short attention spans.
Ample and Hassle-Free Parking
All three locations offer ample, hassle-free, and no-charge parking. Your session begins without the stress of searching for parking, ensuring a smooth and enjoyable experience from start to finish.
Accessible Restrooms
Need a quick break during your session? We've got you (and your littles) covered with accessible restrooms nearby. Our goal is to make your session as convenient as possible so you can focus on creating memories.
Family-Friendly and Budget-Conscious
Indoor holiday mini-sessions are not only perfect for families, but they're also kind to your budget. With an affordable price point, they are an excellent option for capturing the season's spirit without the full-session commitment.
Save the Dates for Holiday Photos
Refresh your holiday photos this year with a touch of magic, convenience, and creativity. Choose from three different studios with a variety of sets offered. Take advantage of this unique and budget-friendly opportunity to capture the essence of the season in a new way!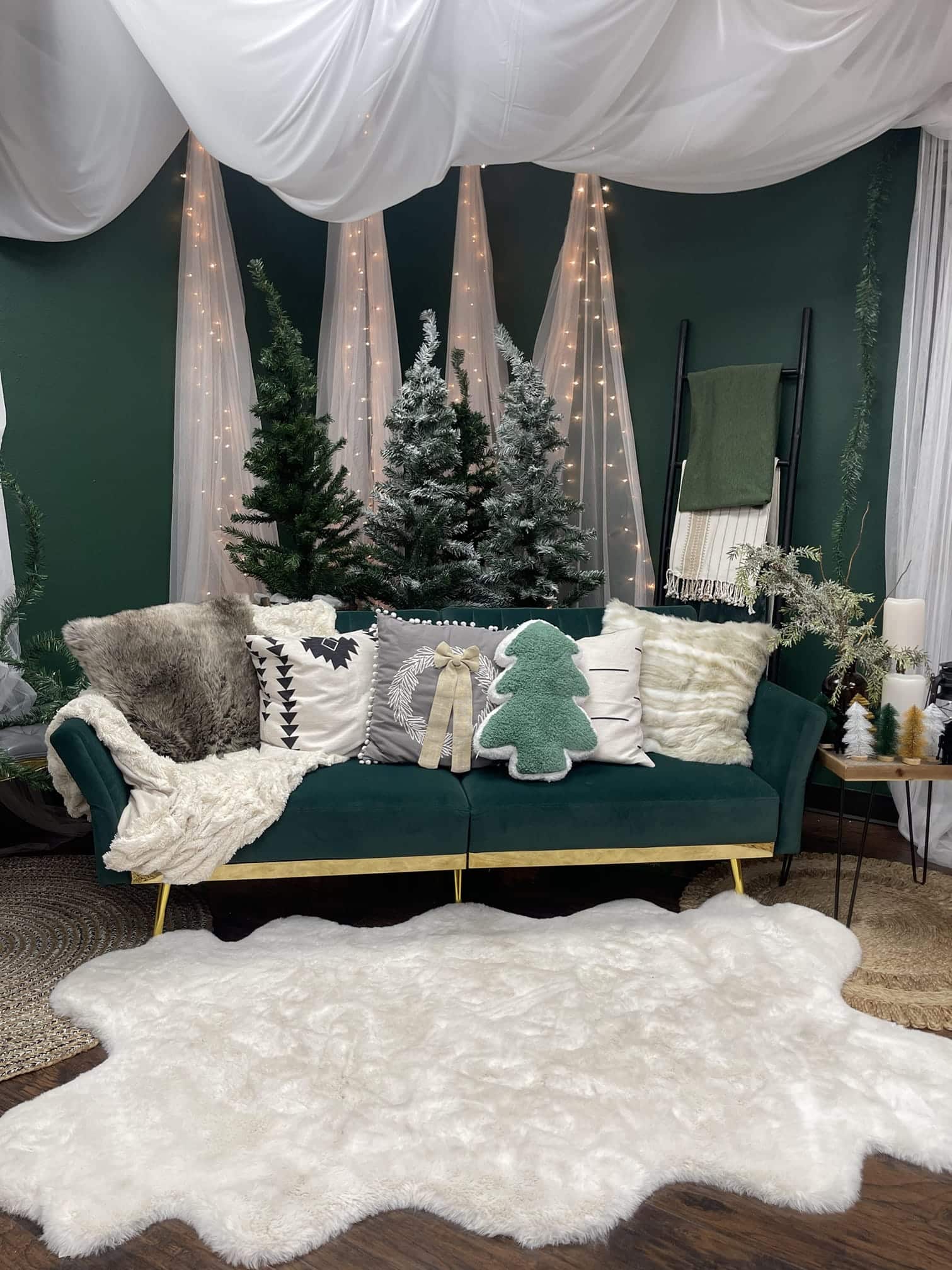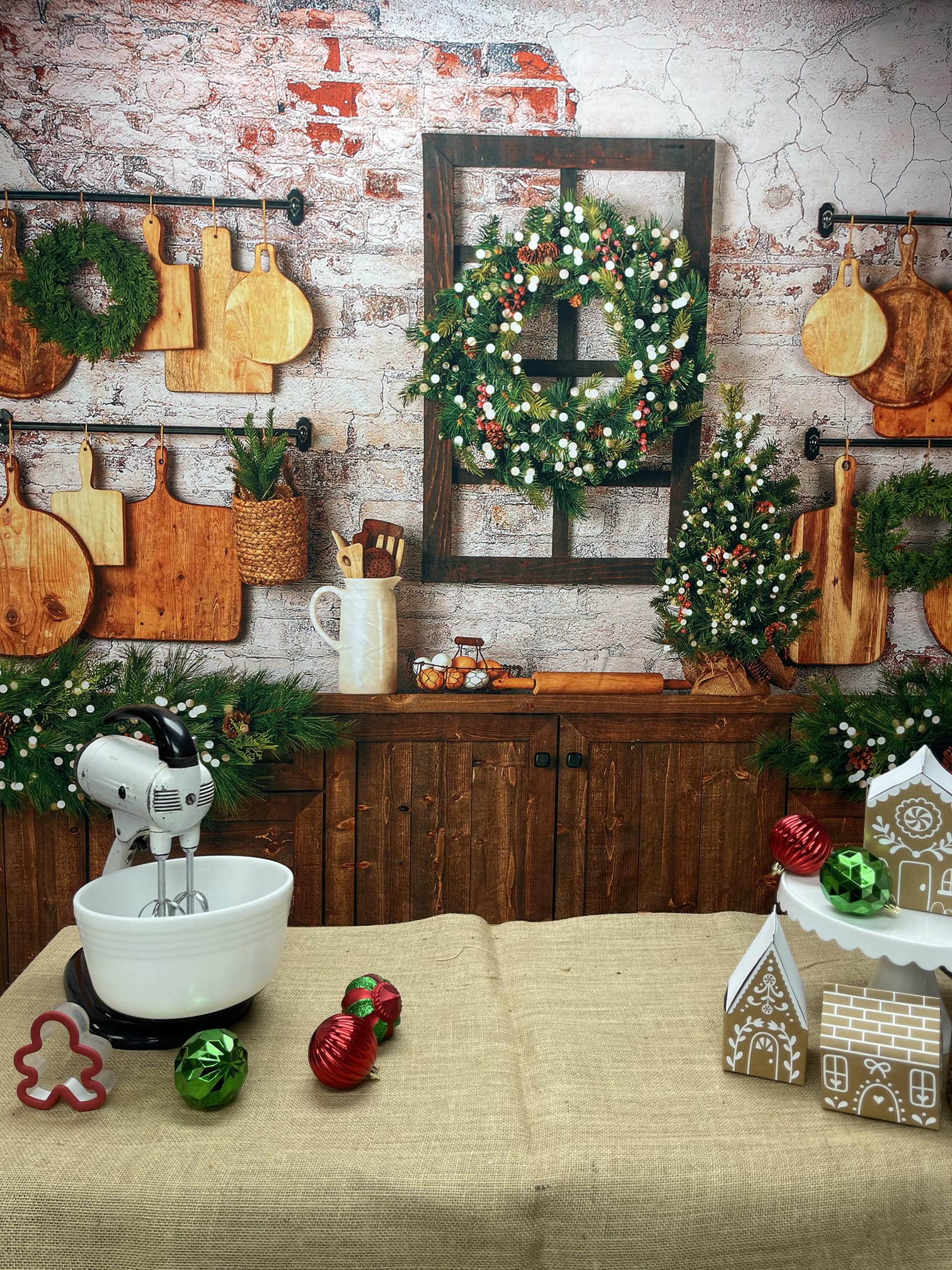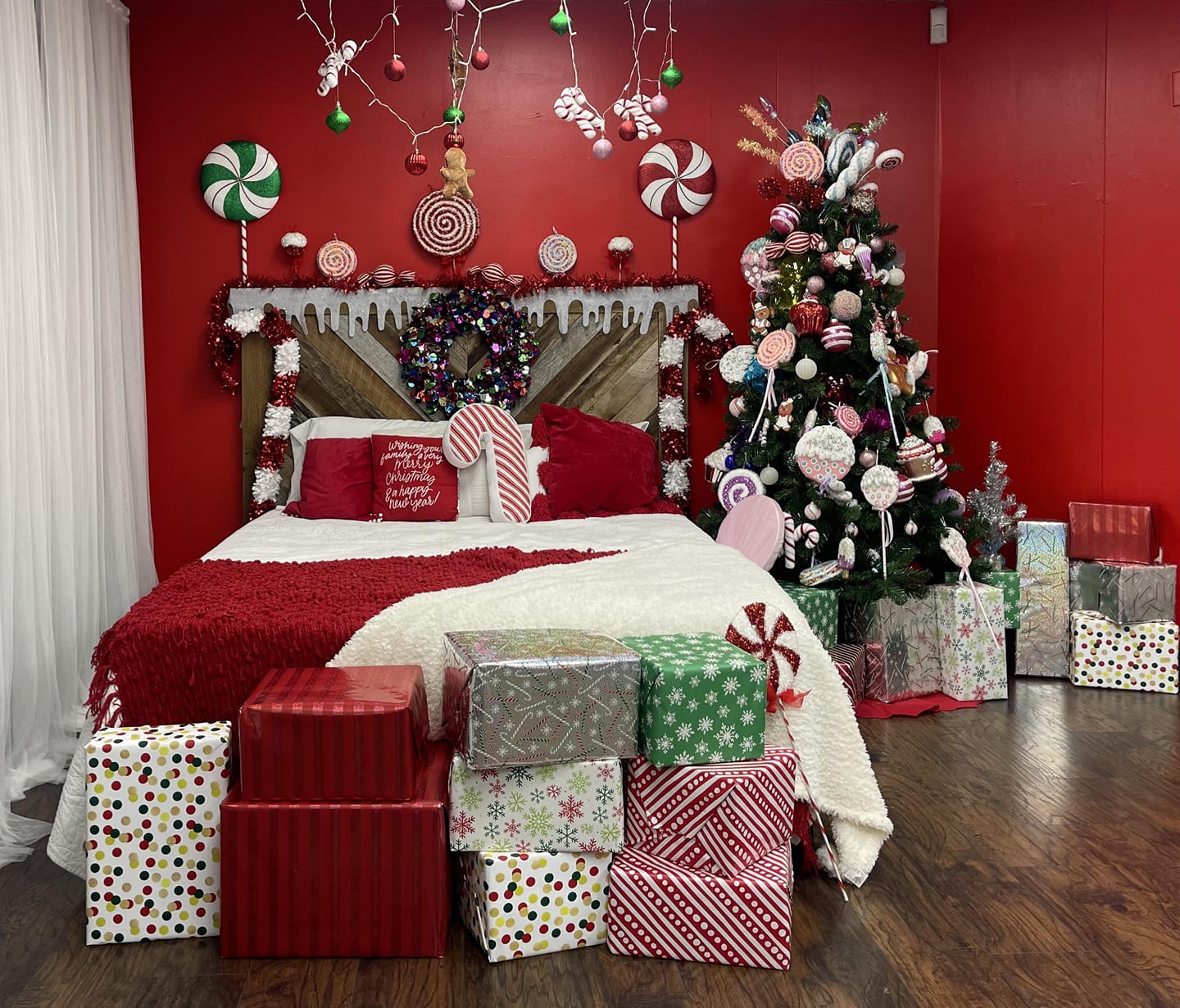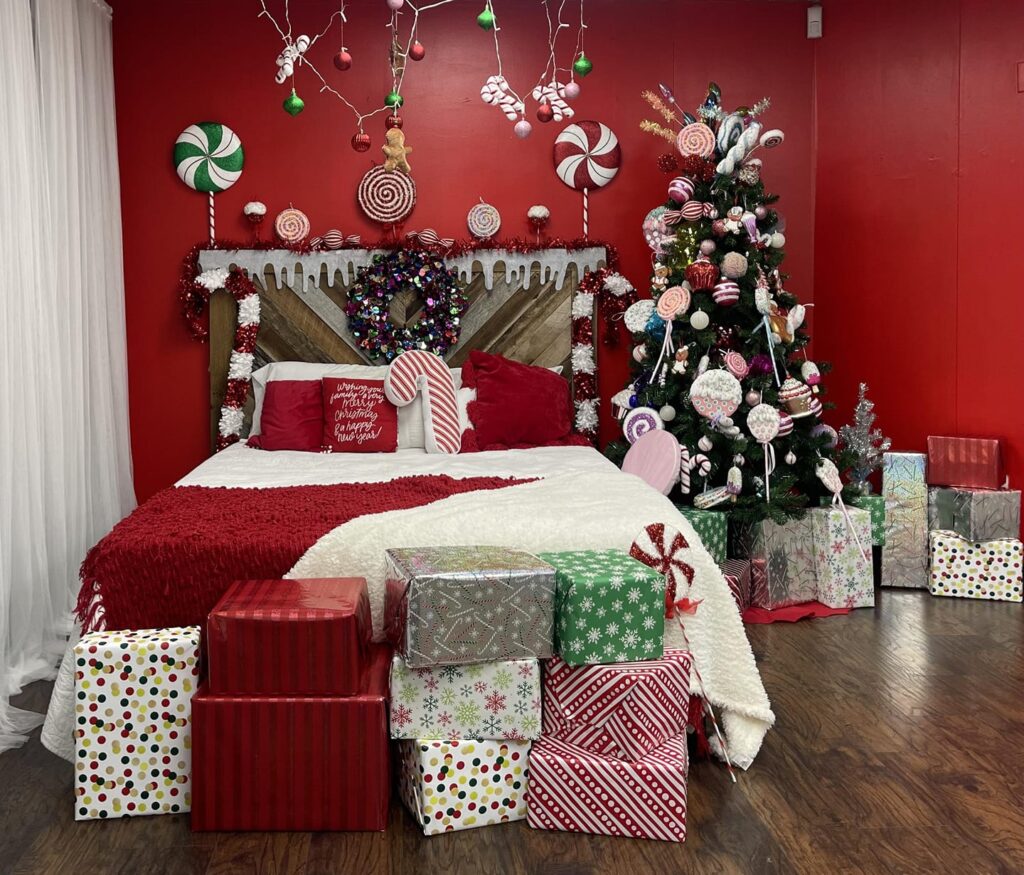 ❄
Westminster – Sunday, November 26th – Colorful Holiday
5005 West 81st Place, Suite 200, Westminster, CO (elevator access to 2nd floor)
Sunday, November 26th
10:15 AM to 1:00 PM
Set #1: Classic and warm-toned holiday kitchen
Set #2: Whimsical gingerbread bedroom
Set #3: Twinkling green living room set with trees, sofa, and comfy pillows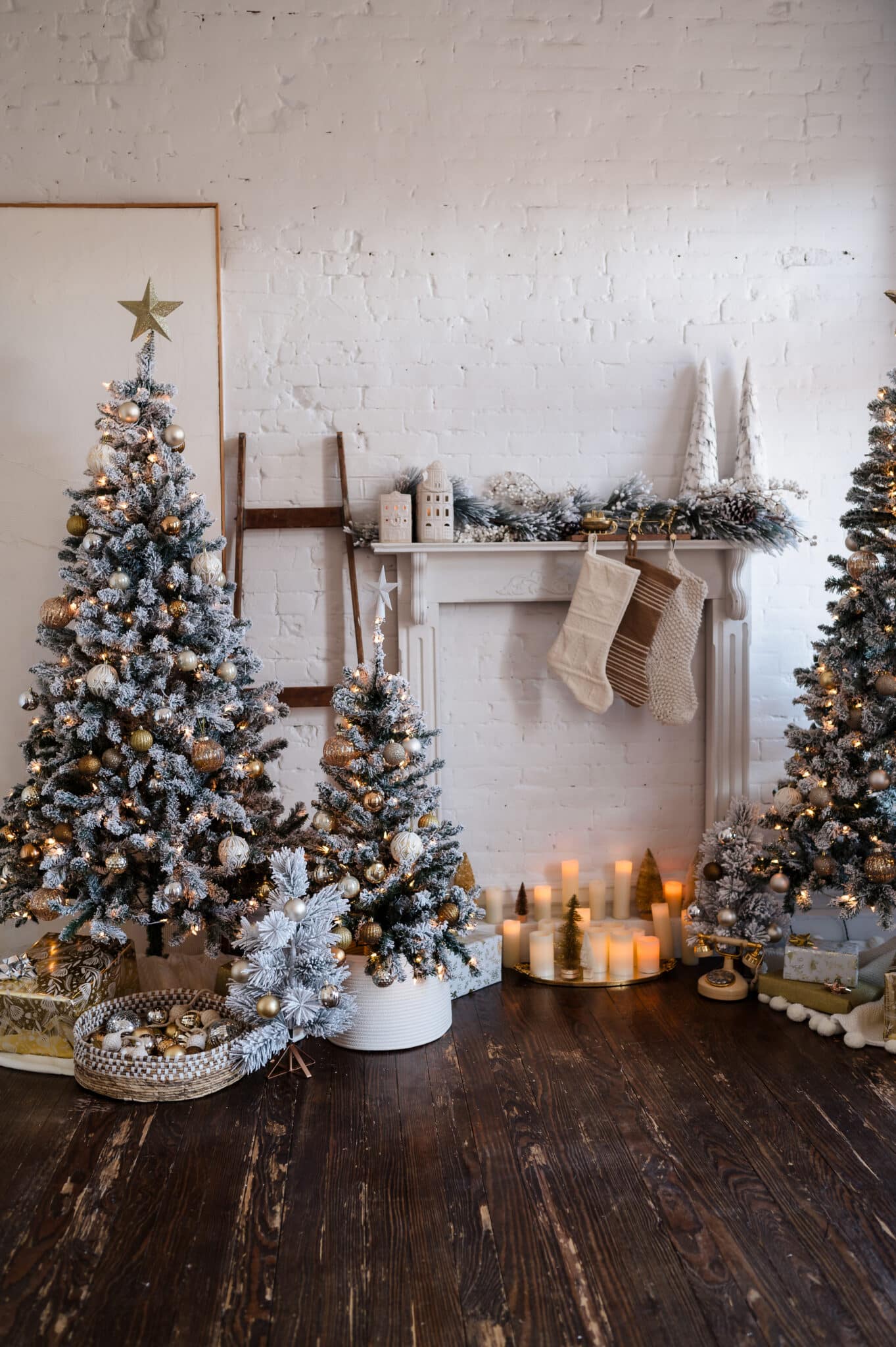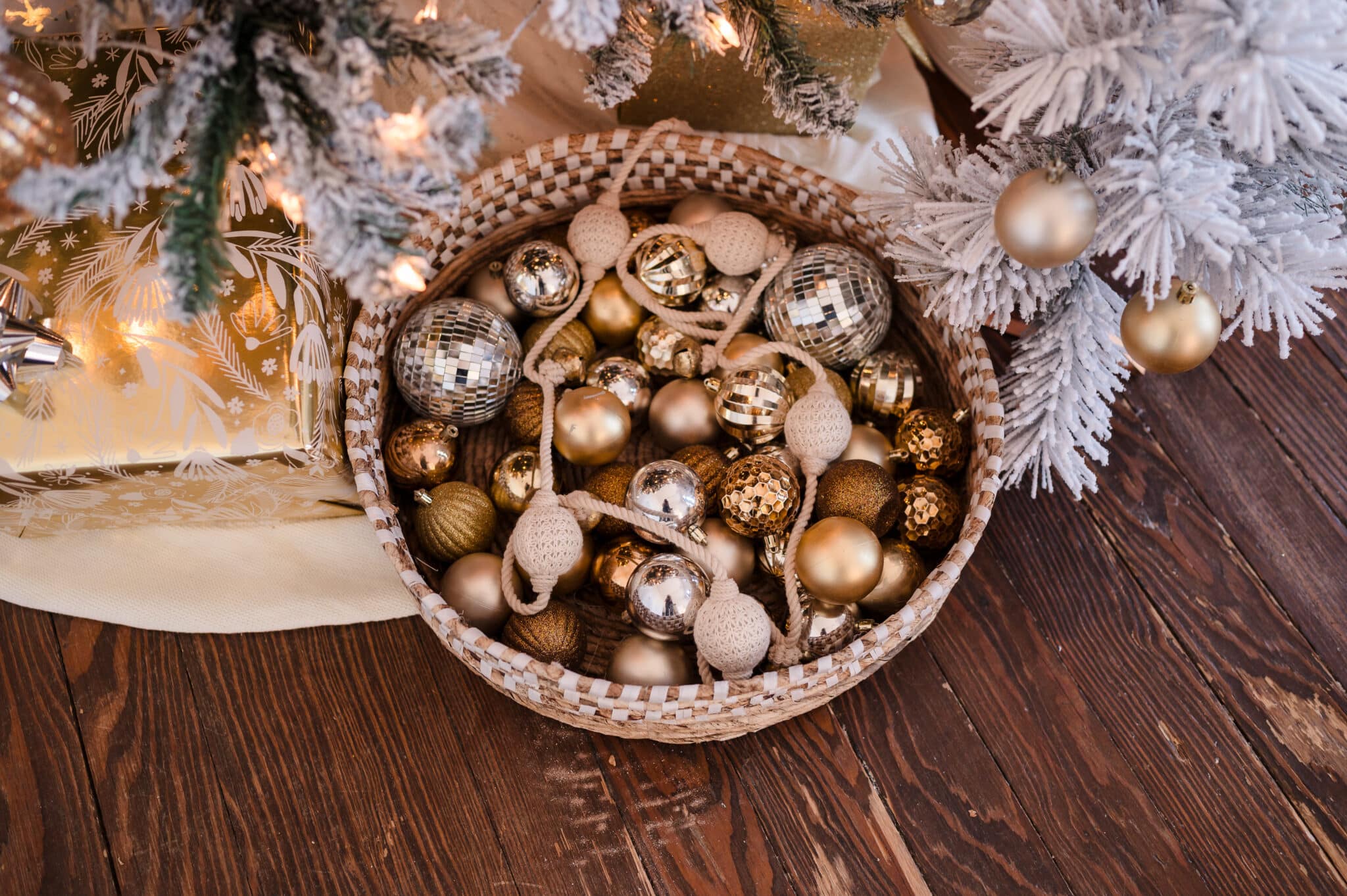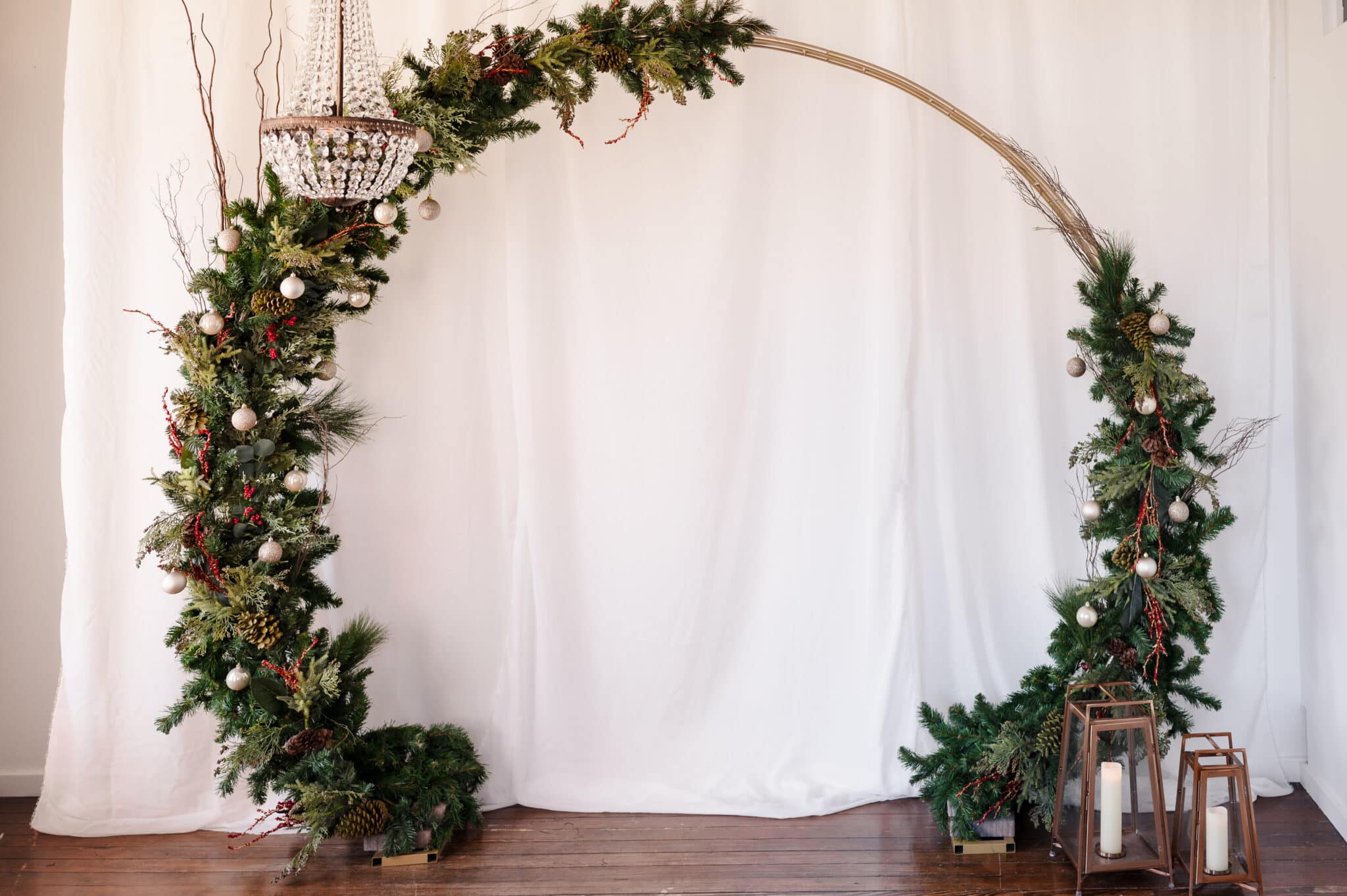 ❄
Fort Collins – Saturday, December 2nd – Greenery and Sparkles
110 N College Ave Suite 7, Fort Collins, CO
Saturday, December 2nd
2:45 PM to 5:45 PM
Set #1: Sparkles, white tones, and candlelight dreams around a holiday mantle.
Set #2: Organic, full-size garland arch of greenery, ornaments, and winter elements
2023 Holiday season
Holiday Photo Mini-Sessions: Details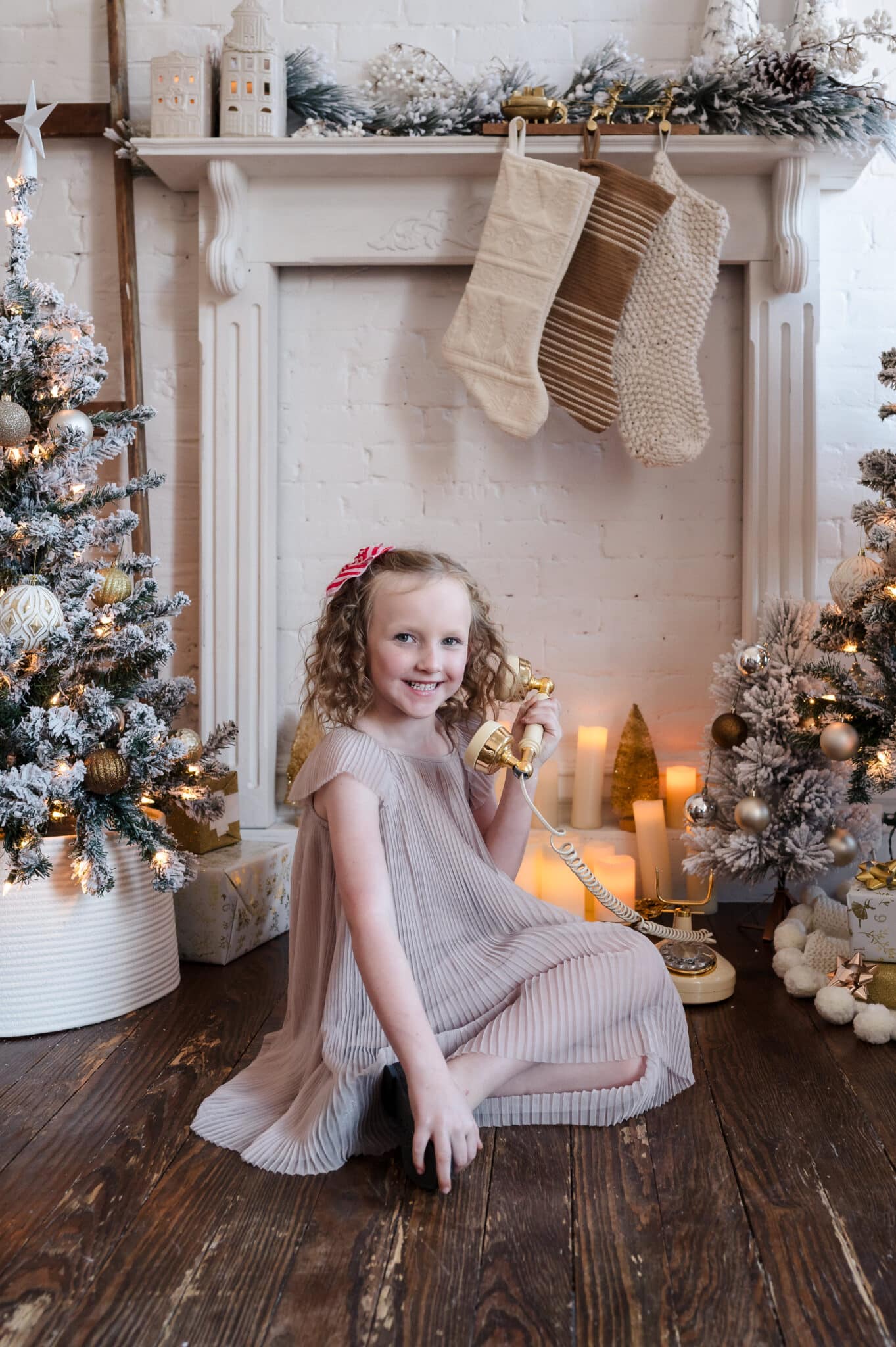 Here is what you get:
Frequently Asked Questions Holiday Photo Mini-Sessions
How soon should I arrive for my holiday session?
The studios have sitting areas outside the styled sets where you can wait for your session time. Arrive ~15 minutes before your scheduled time slot. Please be on time!
Are photo mini-sessions just for families?
Mini-sessions are designed for a wide audience, including business owners, influencers, singles, couples, and families. As an all-inclusive company, clients from all walks of life are welcome. You can count on mini-sessions to provide a personalized and memorable experience, tailored to your unique story.
Can I bring my dog?
Feel free to reach out for more details regarding our pet policy. Generally, the studios are pet-friendly and will happily welcome small, well-behaved dogs that don't get nervous or leave any surprises behind.
What if I have to cancel?
There are no refunds if you cancel within 72 hours of the scheduled mini-session. However, the fees paid can be applied to a regularly priced session in the next year, or for products, like photo frames, offered on the site.
Are there any additional fees for the session?
There are no hidden fees. The $245 covers your photo session services, studio time, color corrections, digital files, gallery, and print release. Services are non-taxable. Sales tax will be collected on the digital files and on any a la carte items you might add to your order.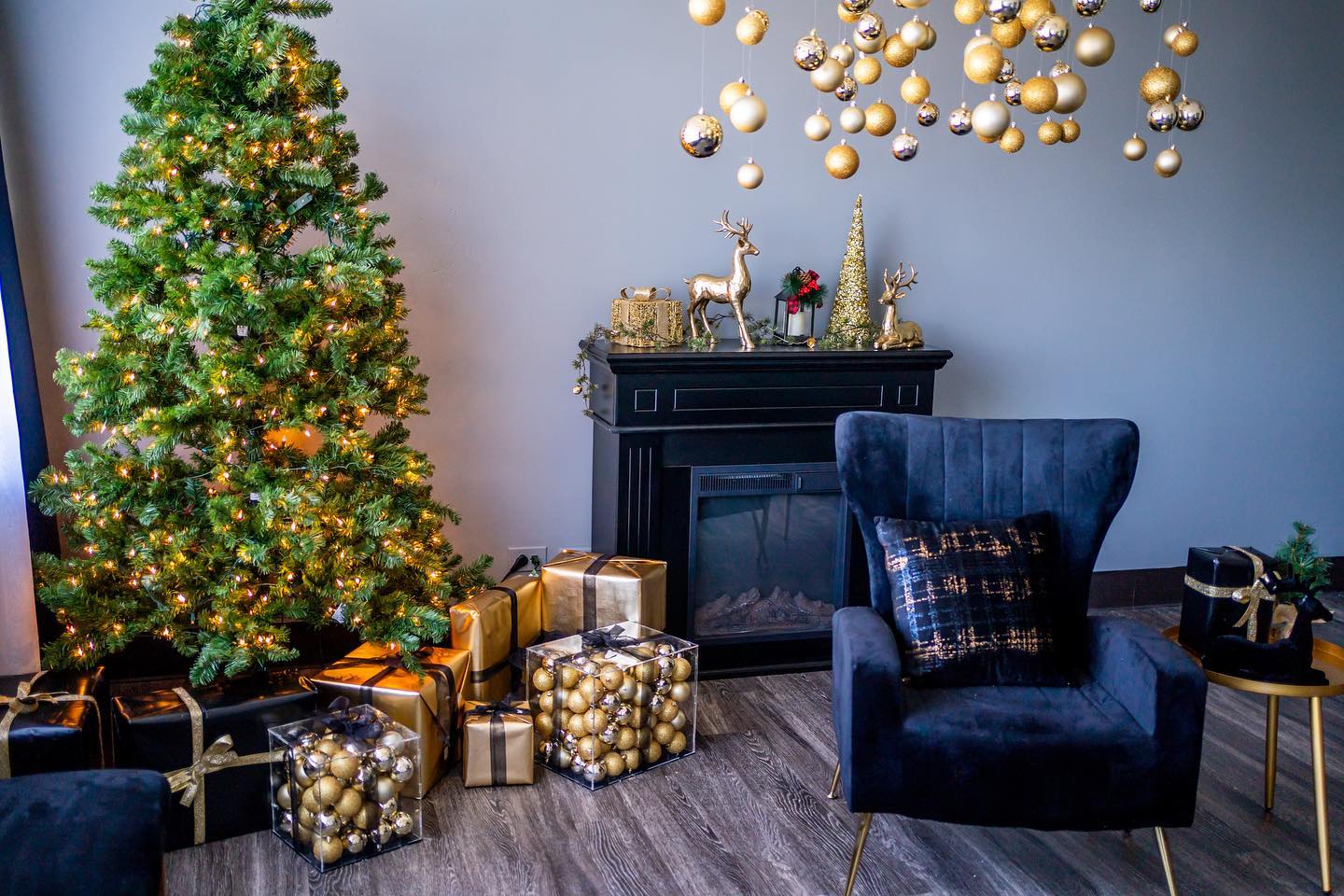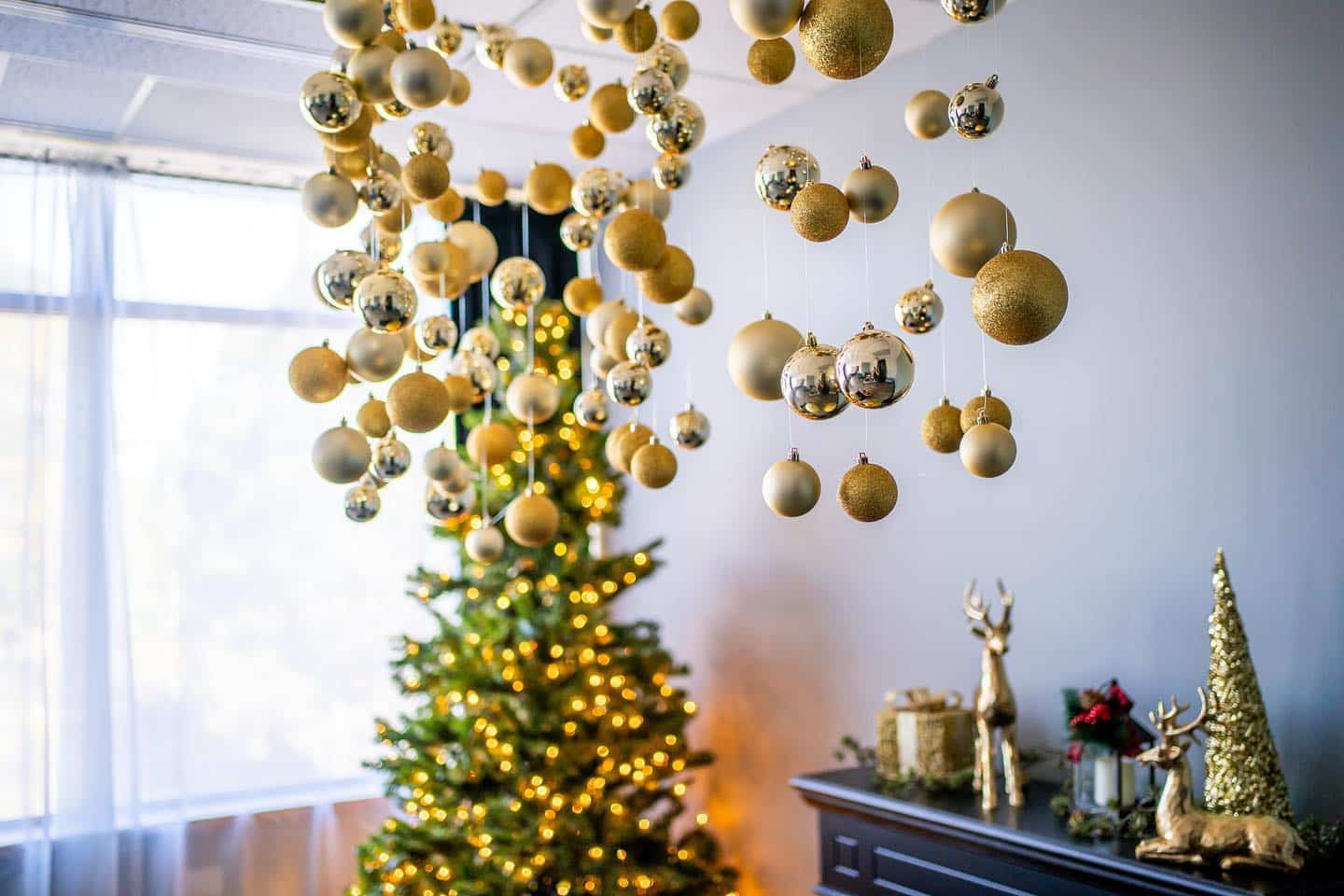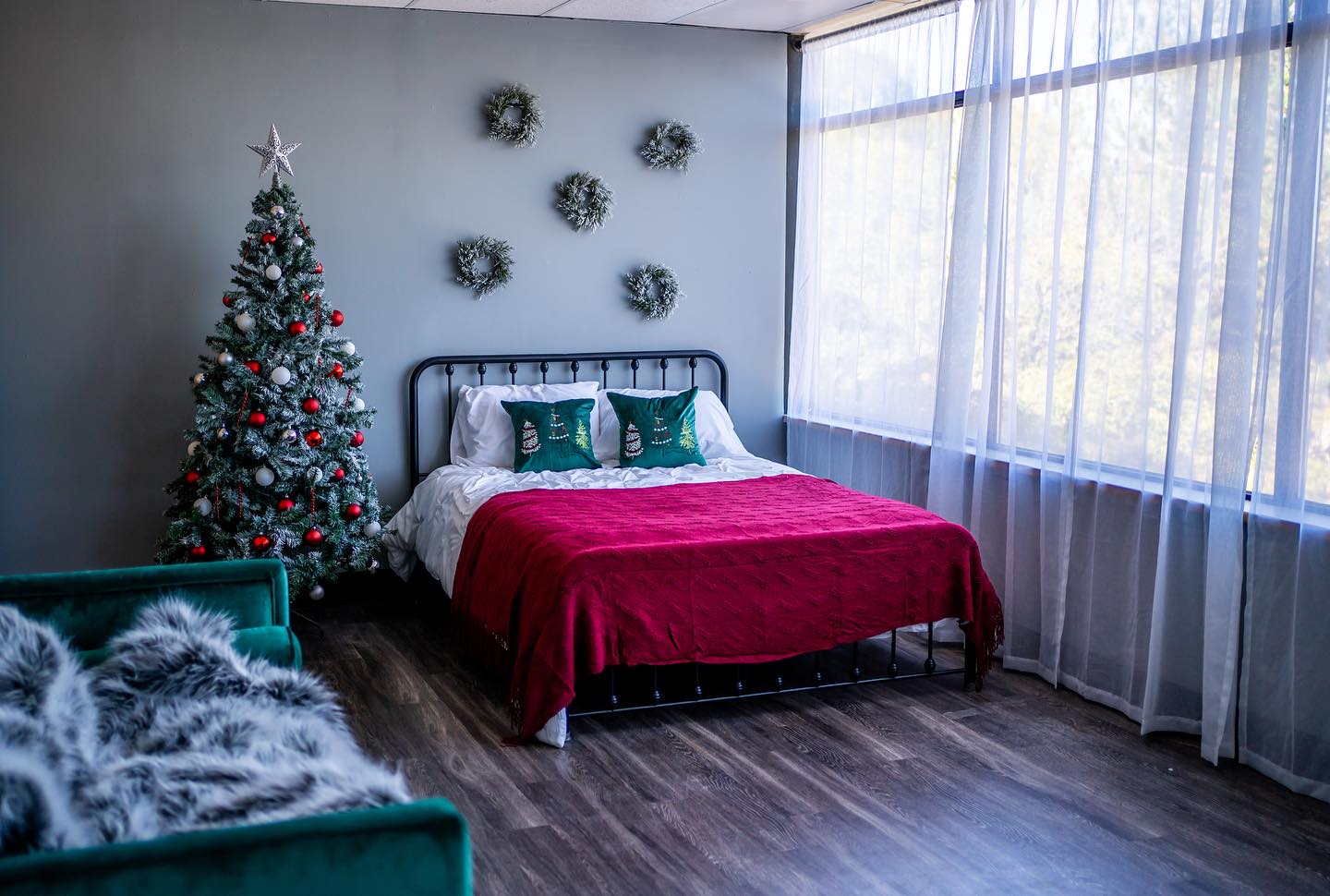 ❄
Denver – Sunday, November 19th – Very Classy Christmas
8811 E Hampden Ave, Denver CO
Sunday, November 19th – SESSION COMPLETED
1:15 PM to 4:00 PM
Set #1: Gold and black very classy Christmas with a fireplace mantle, tree, and hanging gold spheres.
Set #2: Red and green themed bedroom with cast-iron bed, holiday tree, and wall wreaths.
Related Posts and Information
Get 2024 Information!
Can't join in this year's fun? No worries. Receive advance notice of the 2024 sessions when they become available. Sign up on the notification list below!