Custom Construction Company Holiday Photos
This year's theme for my client's business holiday card started with a holiday movie. Specifically, National Lampoon's Christmas Vacation and the inspirational lead character of Clark Griswold in pursuit of the ultimate family Christmas.
If you haven't seen the movie, the comedy unfolds throughout Clark's journey toward Christmas and the ensuing disasters along the way. He, his wife Ellen, and their two kids experience a series of unfortunate events that unravel their perfect holiday plans. Their bad luck continues to get worse as obnoxious family guests arrive and contribute to the mayhem.
Clark, however, pushes onward, installing 20,000 lights on his house, getting them to light up, and knowing that his Christmas bonus will appear in time for the holidays.
Session Details
We met up at the client's business location late on a Friday afternoon in early December. The goal of the session was to capture a seasonal photo for their holiday cards to share with clients and customers. In addition, a few outtakes and behind-the-scenes would be saved for social media.
Everyone embraced the holiday idea and found amazing attire, accessories, and props at thrift stores in the area or borrowed from friends and family. They even managed to invite Santa to the event.
To make things even more festive, the group decided to turn the event into a team celebration. One team member got cooking and brought chili to share together after the session.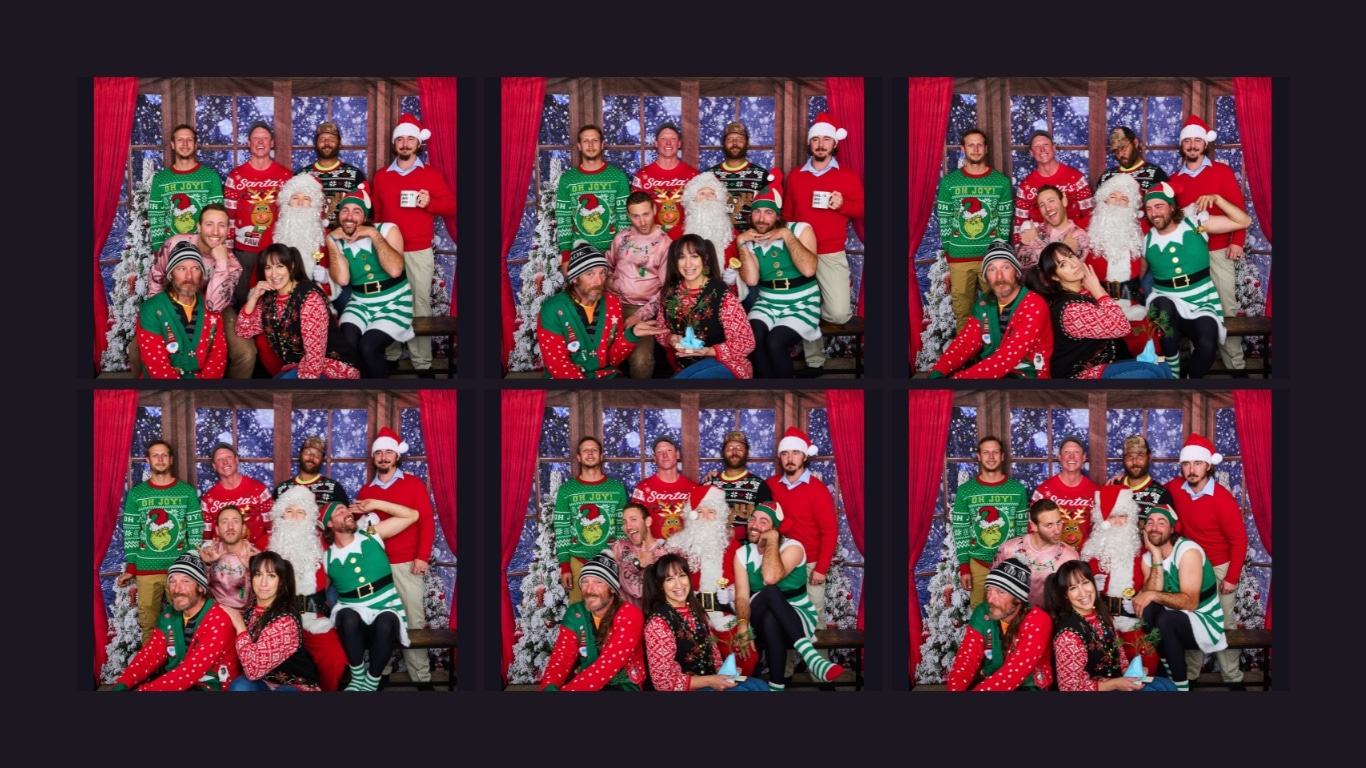 Final Image Selection
You may be wondering how we selected THE best image of the day. Everyone participated in the final selection of the image. The decision surprisingly was unanimous.
As we scrolled through the images on my laptop, the last take of the day made the final cut. "That one!" everyone said as they pointed to the screen. Mission accomplished.
Extra Touches
We enlisted the help of a retoucher to extend the drapes to fit the width of the holiday card and give a little extra polish here and there to the final image. With their services, we turned the image quickly to meet the production deadlines of the holiday card. The client designed, printed, addressed, and mailed it out in time for the holiday.
Outtakes and Final Holiday Card Image
To see the behind-the-scenes and outtakes, visit the online gallery at this link: https://bit.ly/bcchol22.
You can also check out an animated version on my Instagram page. While you're there, be sure to follow @annestephensonphoto for future photo session images.
Inspiration
If you're planning a holiday-themed card, here is a checklist of the ingredients you will need. We wish you and yours a happy holiday season!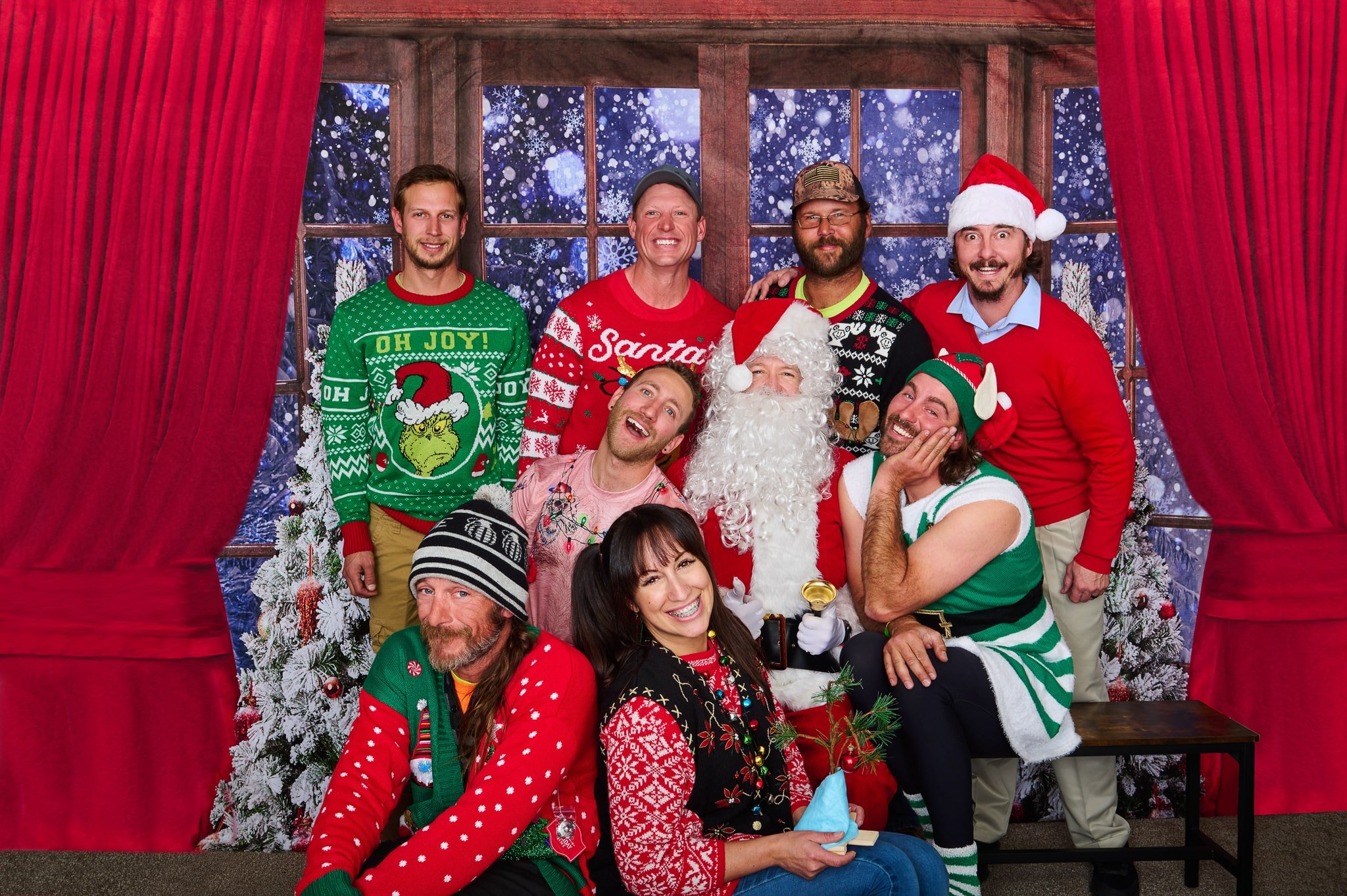 INGREDIENTS FOR A GRISWOLD CHRISTMAS-INSPIRED PHOTO
Sweaters: Brightly colored and celebratory (some would say ugly)

Vests: Coordinate with sweaters to layer on the fun
Caps: Santa, elf, outdoor, hunting to reflect your personality
Props: World's Best Boss mug, Charlie-Brown-style tree, Christmas bell, holiday jewelry
Backdrop: Holiday backdrop rental from Aperture Photo Booth
Gear: V-Flat for bouncing light, studio lights, laptop, tether block, and cable
Time: Friday afternoon schedule with one-hour setup for backdrop and gear, up to an hour to shoot and review the images, and an hour to strike the set
Food: Chili to share

People: Santa Claus, plus a team with lots of personalities