October Colorado Photo Planning Guide
A Popular Time of Year
Of all the months for Colorado photography, October ranks first as the busiest and most colorful. Provided, fingers crossed, it doesn't snow!
With nature putting on a vibrant display, October gives the perfect seasonal backdrop for capturing all those important life moments. Everything from fall weddings to high school senior photos, to family portrait sessions for holiday cards, and outdoor kids' sporting events take place this month.
In addition to all of this personal activity, the Halloween holiday ushers out October in a blaze of colorful costumes and candy.
Here are a few things to keep in mind for planning the best weddings, events, and portrait photo sessions in October.
Senior Photo Sessions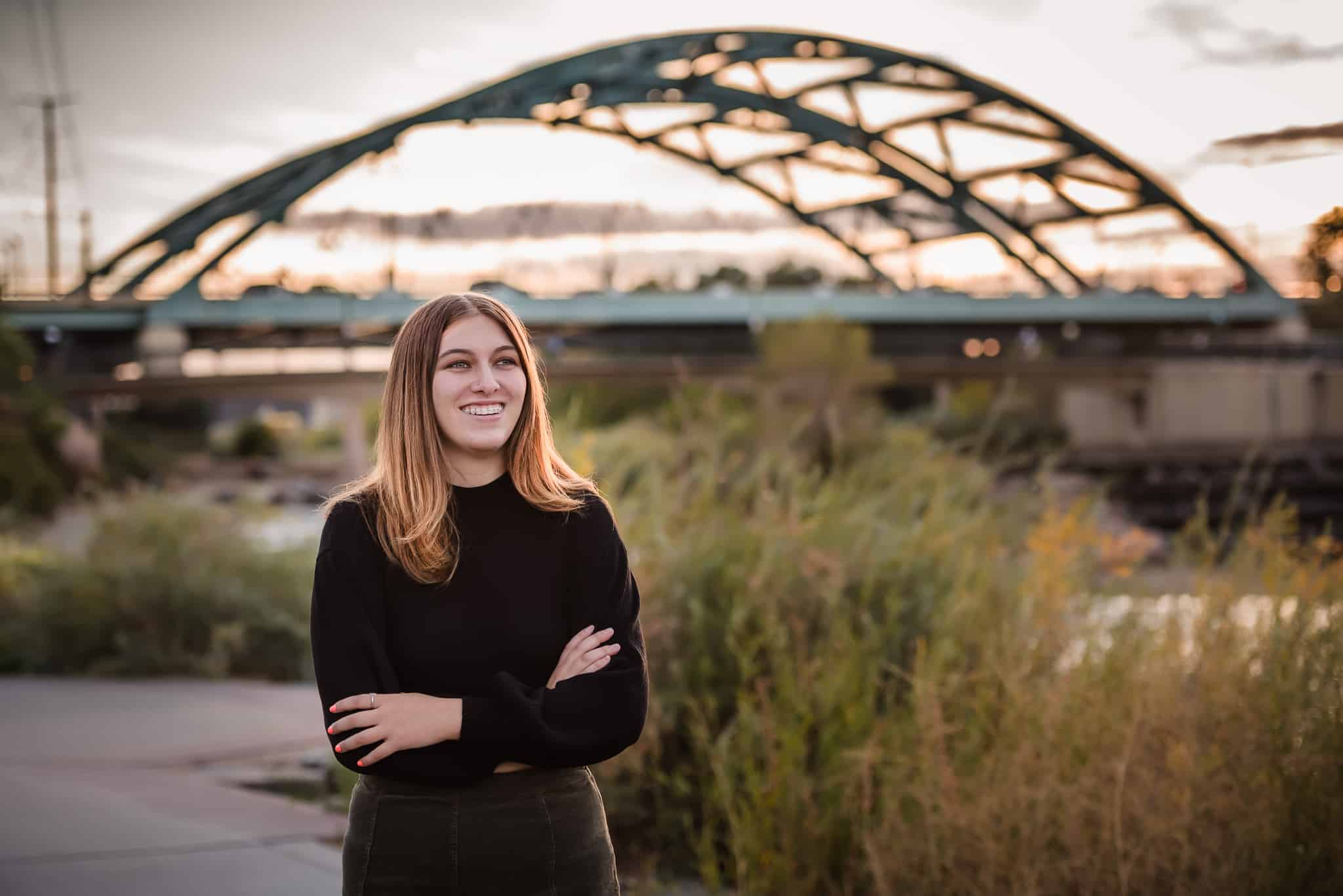 Photo Requirements
Area high schools require graduating seniors to submit a yearbook photo for their annual publication.
Criteria vary by school, but most ask for these photo standards:
Color images
Head and shoulder shots
No inappropriate dress, props, poses
No drawings or baby photos
Files labeled as Lastname, Firstname"
Online submission by the student
2"x3" .jpg photo at 300dpi resolution
Senior Session Locations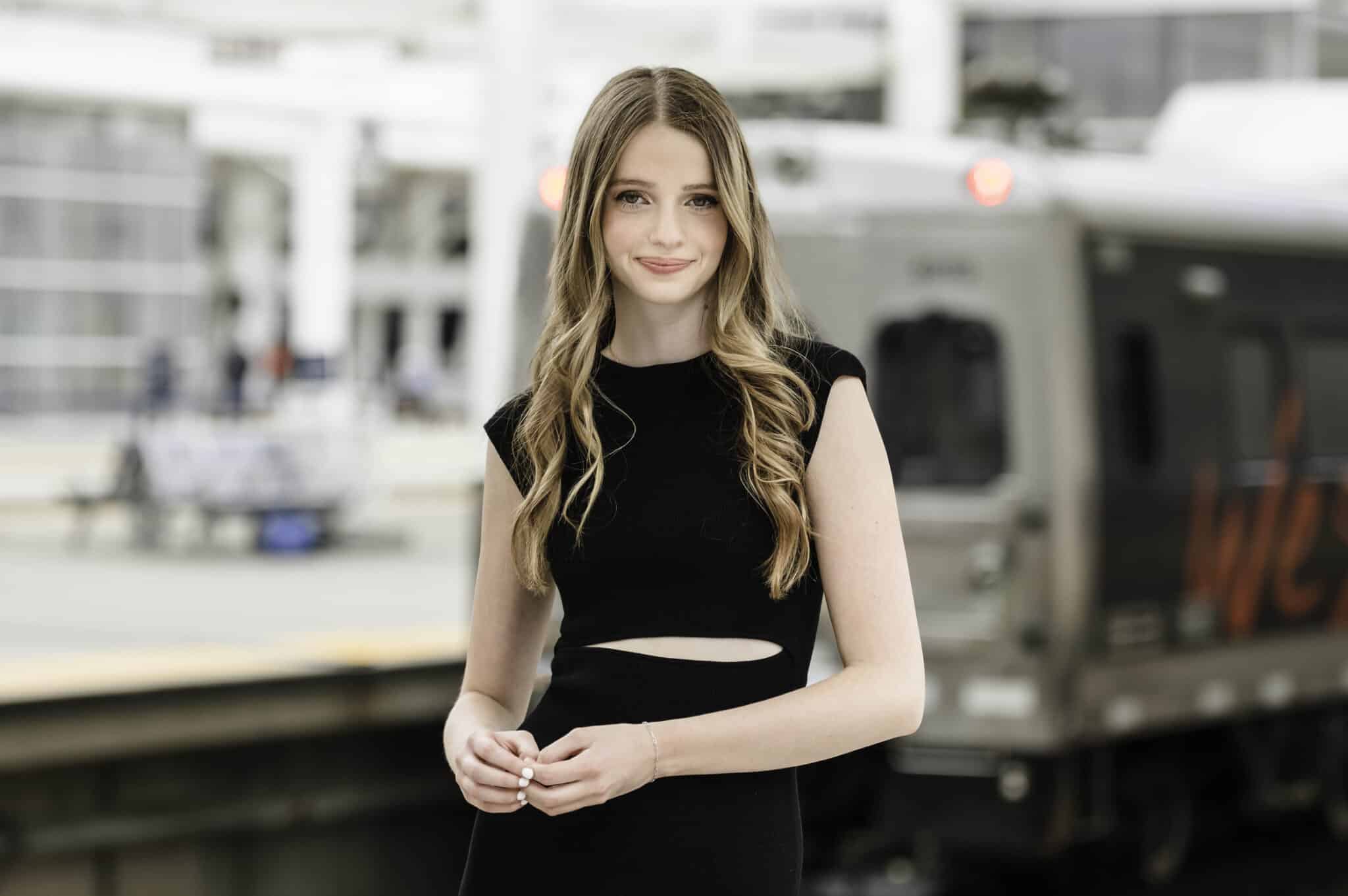 There are many great locations in the area for senior portraits including natural spots like Chautauqua Park and South Mesa. For a city vibe, popular sites include the Wynkoop Bridge and Union Station. Some areas, however, may require permits for commercial photography, which includes portrait sessions.
Note that the many senior photo sessions happening in the area increase the traffic and number of photographers at popular family and couples portrait locations in Colorado. Consider holding photo sessions during the week to reduce the stress of extra people and traffic.
Deadlines
Deadlines for submitting yearbook photos range from early October through the beginning of January. Be sure to check the guidelines and give a copy to the photographer before the session.
College Football Season Continues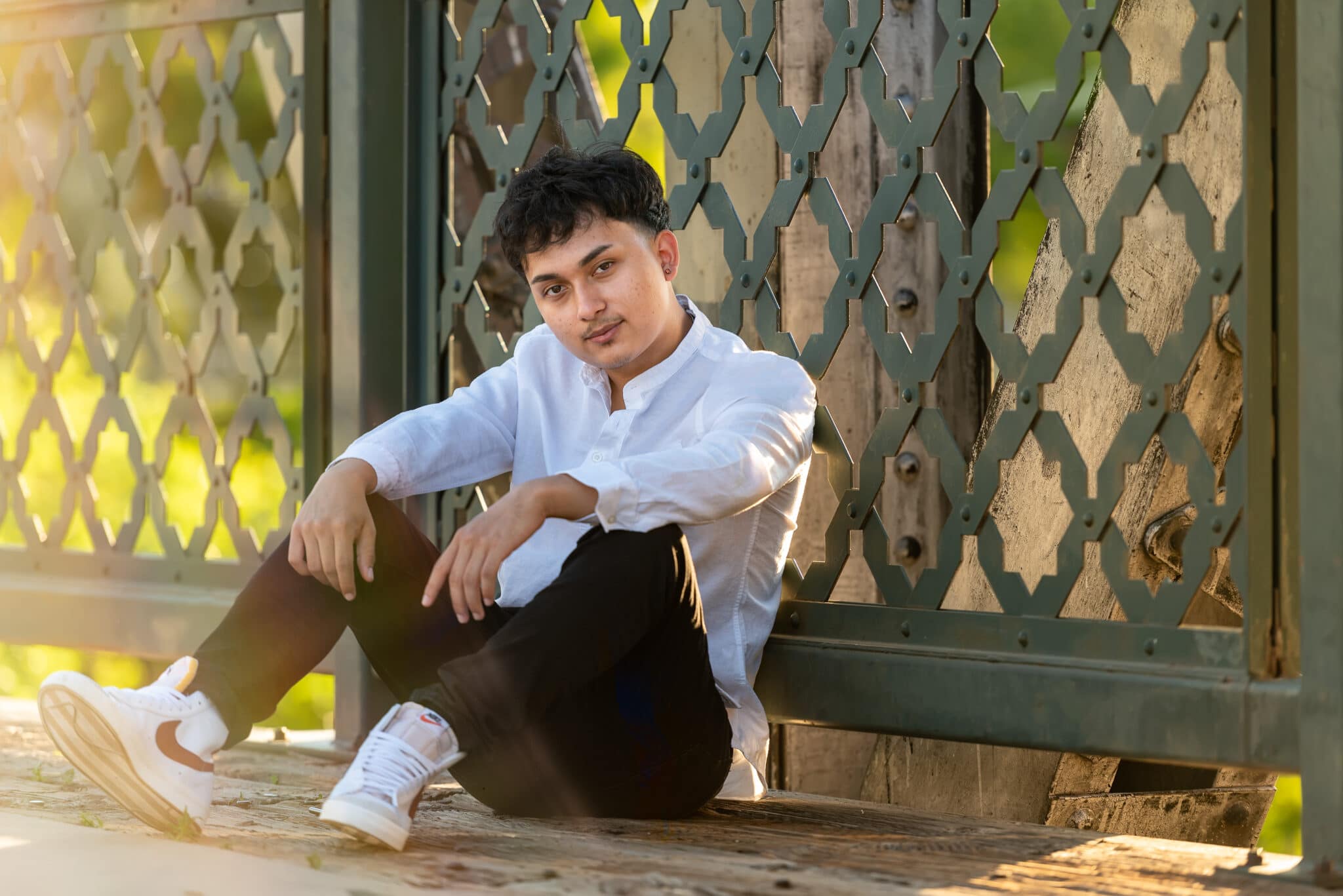 The Buffs and Rams continue their competitions in October. Most Colorado home games happen on Saturday afternoons.
As mentioned in September's Colorado Planning Guide, when scheduling a wedding, portrait, or photo session, consider whether there will be game-day traffic. Nearby locations will be hard to access in a timely manner. There may even be more people in a nearby park or other scenic areas before or after the game.
The rule of portrait sessions: Give extra leeway time to park and relax!
For couples planning next year's wedding, be sure to think about the college schedule and make sure the wedding doesn't compete with the action!
Additional Sports Activities
Sports continue strong throughout October with the Broncos football season. The Rockies wrap things up the second week of the month. Additionally, the Nuggets and the Avalanche start up the season in October.
Downtown traffic always increases before and after home games. In addition, some popular venues in the area will also get busier. Be sure to check these schedules for weeknight and weekend games.
Boulder Family Weekend
Families will spend quality time with their CU students at the Family Weekend, held October 13-16, 2022. Local area hot spots, like Chautauqua Park, will contain more visitors than normal on those days. Overall, consider relocating activities outside of the campus and CU area, using less-frequented spots for sessions.
Note to wedding couples thinking about October: Hotels may be harder to come by if you decide to get married on this weekend. Look ahead to 2023.
Buff Family Calendar – Academic Year 22-23
October Weather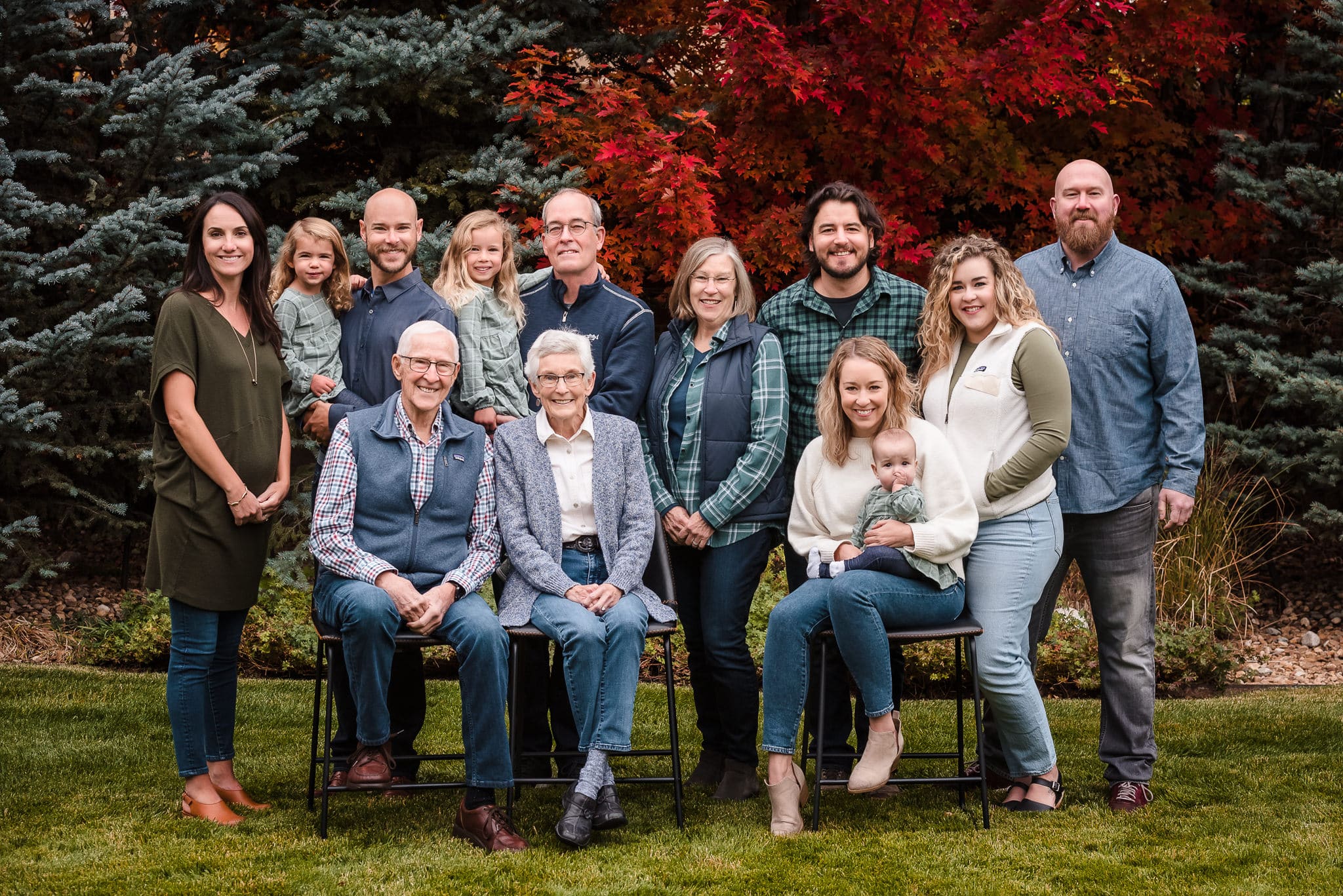 The expression, "a weather a minute" often applies to Colorado's October weather. With temperatures cooling and changing at various times of the day, bring a variety of layers for events or photo sessions. These may include scarves, light coats, sweaters, and hats. Besides being functional, layers and accessories give a variety of looks at senior or family photo sessions.
According to WeatherSpark, daily high temperatures in Denver will decrease by 12°F, from 73°F to 61°F, rarely falling below 45°F or exceeding 84°F.
Daily low temperatures decrease by 10°F, from 46°F to 36°F, rarely falling below 25°F or exceeding 55°F.
Fall Color
On the front range, peak color happens from early to mid-October. Drought, temperature, and weather impact the leaf season. Compare 2021's spectacular color to the year prior when fall color disappeared after a snowfall that then decimated the leaves.
For fall color in family sessions, book or get on the waitlist as soon as possible. Add a note to the Google calendar for early summer next year as a reminder to get a jump on the fall season. Alternatively, sign up for newsletters to stay in the loop on mini-sessions and other promotional portrait offerings from photographers.
Natural Colors for Portraits
The simpler the background, the better the portrait. In fact, if the trees turn brown, take advantage of Colorado's beautifully yellowed and sun-kissed ombre-colored grasses.
Rather than stressing about yellow leaves, get inspired by pine trees. Trick mother nature by using those beautiful deep greens as a backdrop and wearing fall colors that pop. Sometimes people need to do the heavy lifting for mother nature and provide the color. Here are a few color palettes to consider.
Classic Color Inspiration
Brown and Maroon
Denim, Yellow, Crimson
Navy, Tan, Cream
Denim and Tan
Aubergine (eggplant/purple), navy, gray
Trending Fashion Colors
For 2022, Old Navy shows a pretty color palette with a grayish blue, almost marigold yellow, a nearly sagey green, and a berry-ish red. The color palette at Ann Taylor Loft shows similar colors but with a classic navy added into the mix.

Family Attire Strategy
Start with Mom's outfit first (or the person with the strongest fashion sense) and choose a solid or a small pattern. Then move on to the kids. Choose a different color for each person, provided the group is small.
Dads look great in tan jeans or dark denim paired with a short or long-sleeve button-up shirt or even a henley.
Next, pull in the colors the parents are wearing with the kid's accessories. Think bows, headbands, tights, purses, etc.
Portrait Session Locations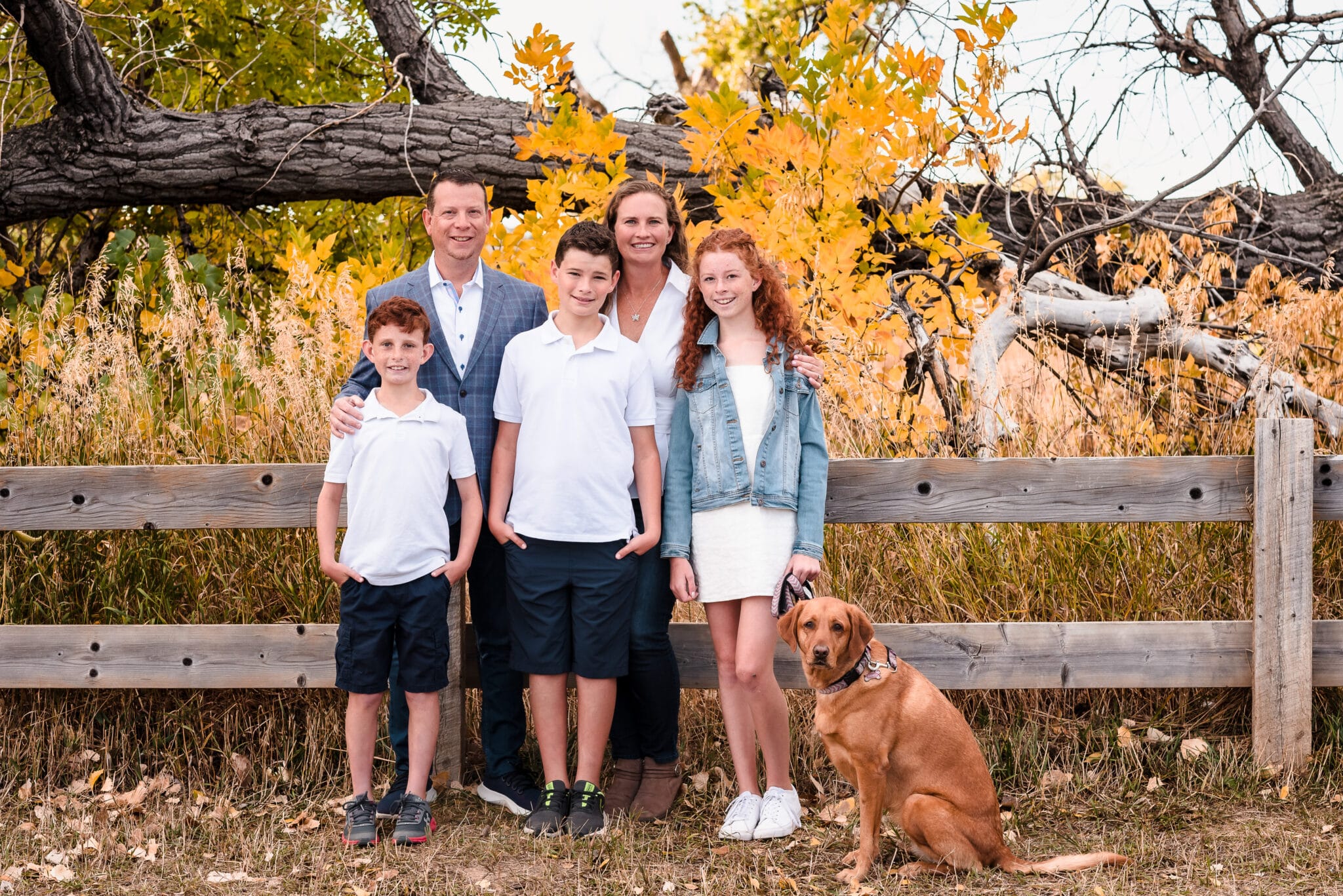 Denverites wanting aspens in family photos need to plan on driving to a higher elevation. Most yellow trees on the front range consist of cottonwoods that grow along creeks. Some underbrush may turn reddish or orange in color. Unfortunately, colors often associated with the fall in the Eastern and Midwestern United States appear less frequently in Colorado.
A few popular photo locations in the fall include
Tips for Introverts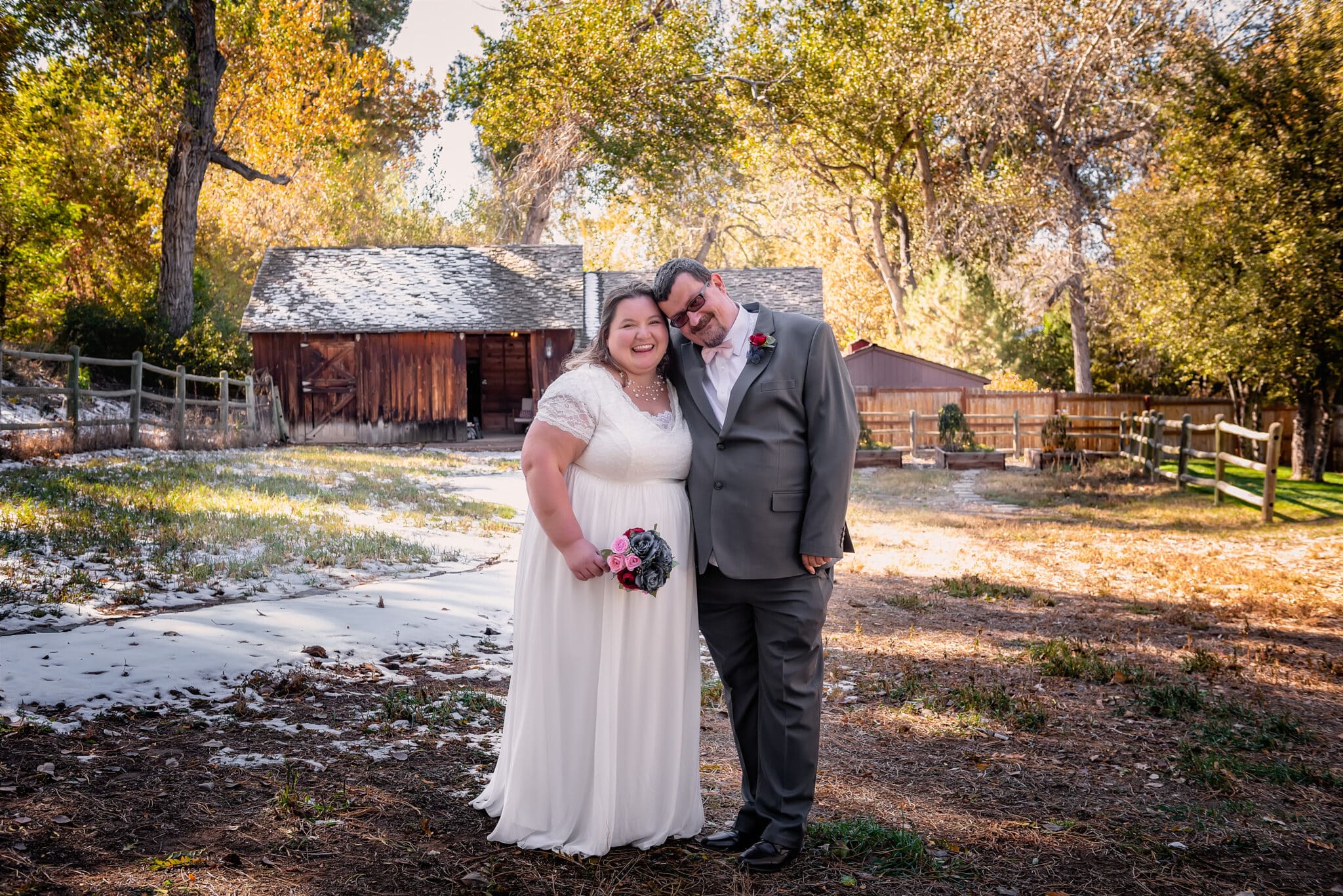 For those on the shy side, consider less popular and more private locations. Scheduling a session during the week vs the weekend also helps reduce the number of people around and in photos. You could also rent a location for a nominal fee such as Boyko Barn or Sweetheart Winery.
Golden Hour Times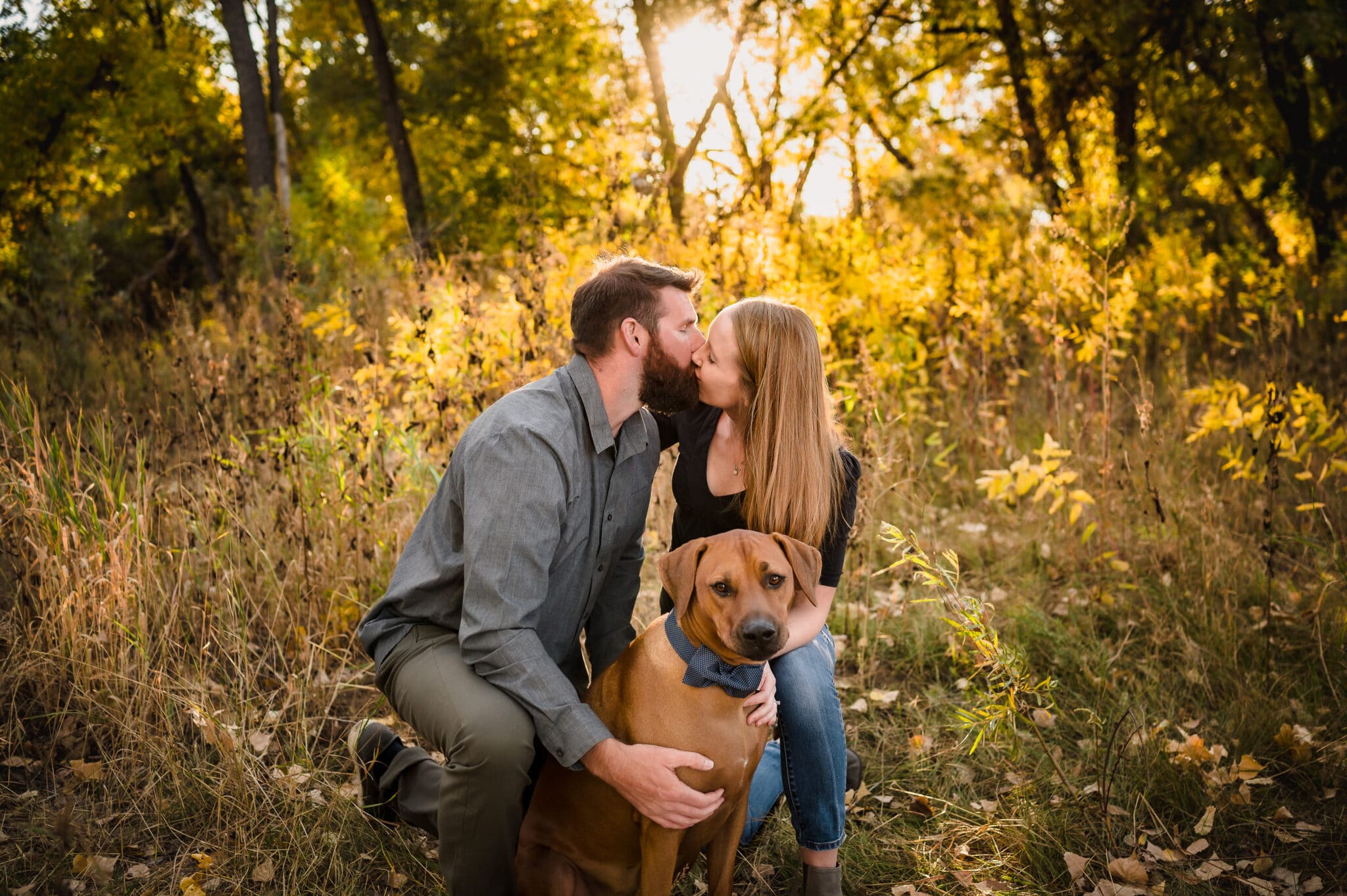 That pretty warm glowing light just before sunset continues to dwindle in October. The so-called golden hour only lasts for about 40 minutes this month.
For families with littles, this may help with getting in a family portrait session before bedtime hours.
Couples with late October weddings will want to time outside photos before 6:00 PM. Consider, too, a getaway time for couples' photos during the pretty golden hour to capture some unexpected breathtaking moments with beautiful light.
| | | |
| --- | --- | --- |
| Date | Golden Hour Denver | Sunset Denver |
| October 1 | 6:06 PM | 6:41 PM* (more like 6:26 PM) |
| October 31 | 5:20 PM | 5:58 PM* (more like 5:43 PM) |
*Deduct ~15 minutes to account for the mountains
Halloween Tips
Some photographers offer Halloween Mini-Sessions to capture all the amazing costumes of the trick-or-treaters. Plan ahead and allow time to take photos, either professionally or with a cell phone, and capture the fun.
November 6th: 1 Hour Back
Looking ahead, Daylight Savings ends soon. This means additional loss of light during the late afternoon and early evening. Depending on schedules, family sessions may be easier to schedule in October vs November.
Organize Photos
The holidays are coming! The holidays are coming!
First Halloween, then Thanksgiving, and then the holiday season. In fact, from October 1, 2022, there are only 85 days until Christmas.
Take time now to organize, archive, and back up cell phone photos. Make space for all of the memories that will be captured in the months ahead.
Closing Thoughts
October's natural beauty and changing colors mean that everyone wants in on the action.
Due to the month's popularity, a significant number of people will be engaging in a variety of photo sessions from weddings to portraits creating a lot of buzz and gatherings at local area parks and natural areas.
Be sure to take note of the checklist below to help with events happening in October.
October Photo Planning Checklist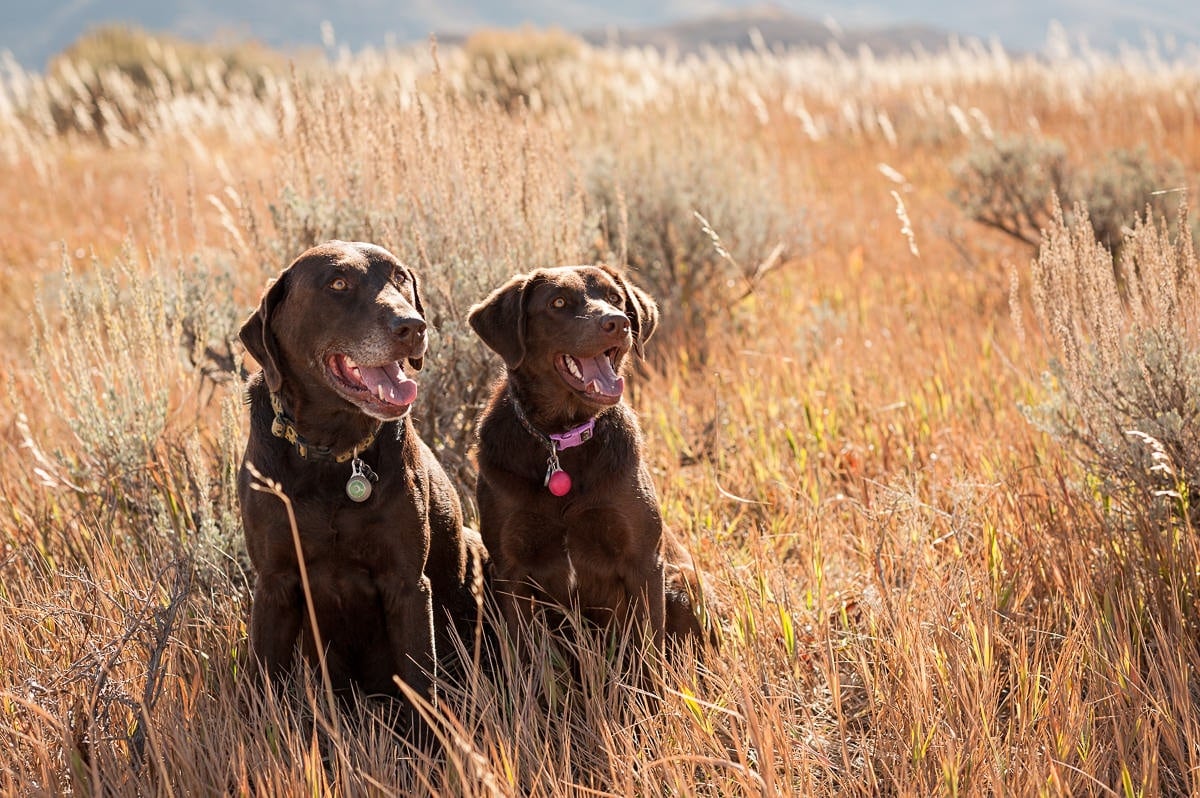 Be considerate of high school seniors, families, and couples celebrating their weddings during this time of year, and share space thoughtfully.
Download senior session photo requirements and pass those along to the photographer prior to a session.
Take note of local college and university schedules when planning big events or photo sessions.
Verify pro sports calendars for increased traffic and activity in the downtown area when timing sessions.
Reconsider CU/Boulder-centric locations during the CU Family Weekend Event.
Dress smartly and use layers such as scarves, light coats, sweaters, and hats to stay comfortable and create great looks for photo sessions.
Sign up for photographer newsletters to stay in the loop on family and portrait mini-sessions for 2023.
Note the changing light and take advantage of the golden hour which happens at an earlier time this month.
Take inspiration from the season by wearing colors associated with fall like pumpkin, marigold, brown, khaki, and burgundy.
Consult the trending fashion colors swatch when shopping at your favorite retailer, like Old Navy.
Celebrate Halloween and consider a neighborhood photo session for taking photos of the kids in costumes.
Plan for the end of Daylight Savings.
Organize, archive, and backup cell phone photos to make space in anticipation of Halloween, Thanksgiving, Christmas, and other holidays.
Update family portraits displayed in the home with new images prior to guests visiting over the upcoming holidays.
Related Posts