40th Anniversary at Sweet Heart Winery: Terri + Craig
A Great Find!
When I stopped at Sweet Heart Winery to celebrate my birthday, little did I know that I would photograph a milestone moment there a few short months later.
I remember walking the grounds with my husband checking out the beautiful natural spots that hugged the property.
I fell in love with the rocks, trees, distant mountain views, and the river. The site begged for a romantic couple with a passion for wine and a moment to celebrate with photos. I made a wish that I would photograph here, soon!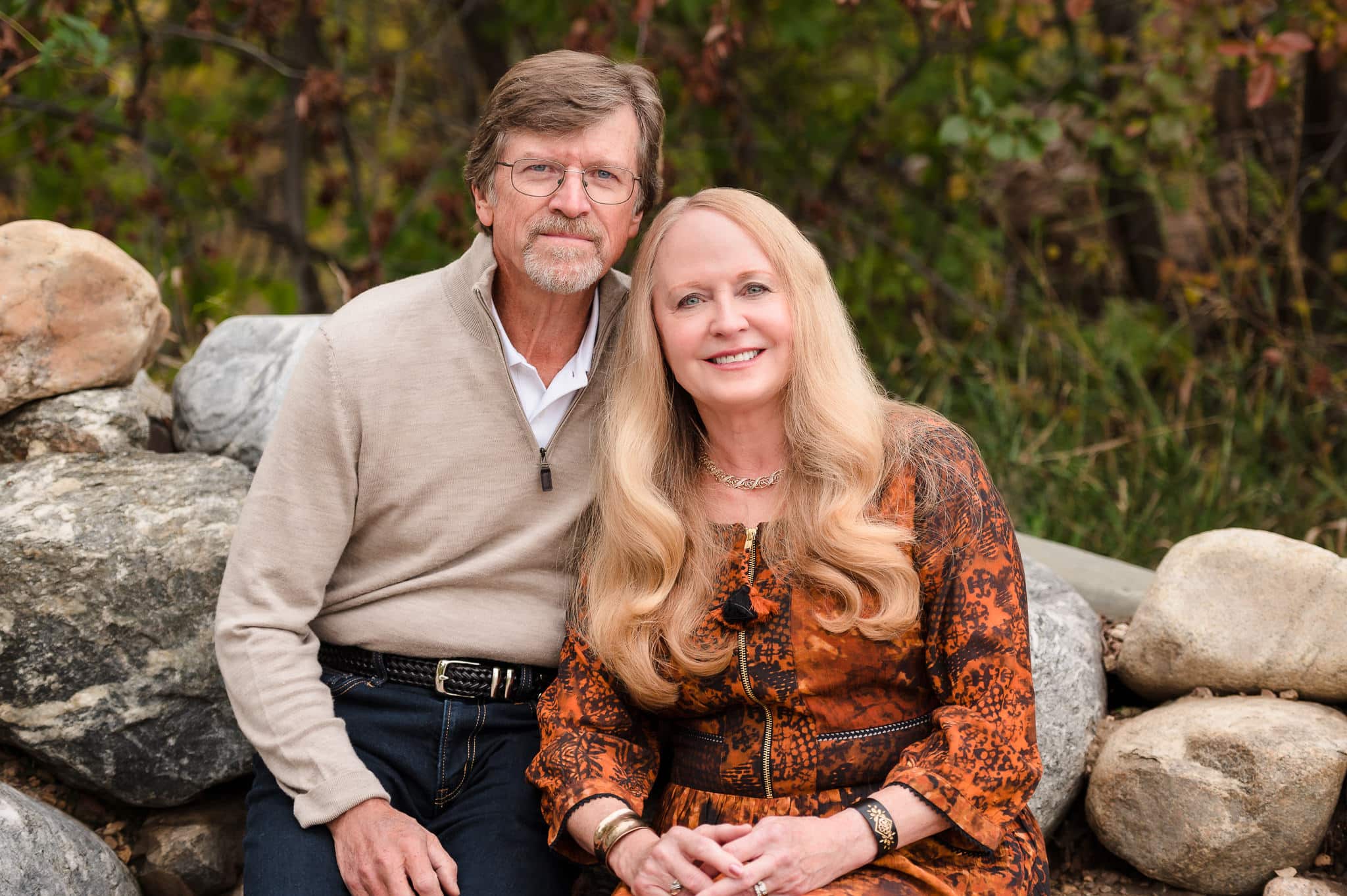 Wishes Come True
A couple of months later, I received an inquiry from Terri looking for a portrait session to celebrate her 40th anniversary. She and her husband had just moved to the Loveland area from Louisville and were looking for new local spots to make a portrait. Ideally, it would be nearby, outside, and have a fall setting.
We talked about interests and locations to make this more of a date night vs. the experience just being about portraits. I asked if they enjoyed wine and received a resounding yes.
I then mentioned that I'd recently found a winery in Loveland. In fact, I contacted the event and brand manager the day after I had visited for session details. I was prepared with all the necessary information and forms.
Terri decided to check things out herself for some personal location scouting. She and Craig stopped one evening for a wine tasting and charcuterie board.
She agreed that it was the perfect photo spot.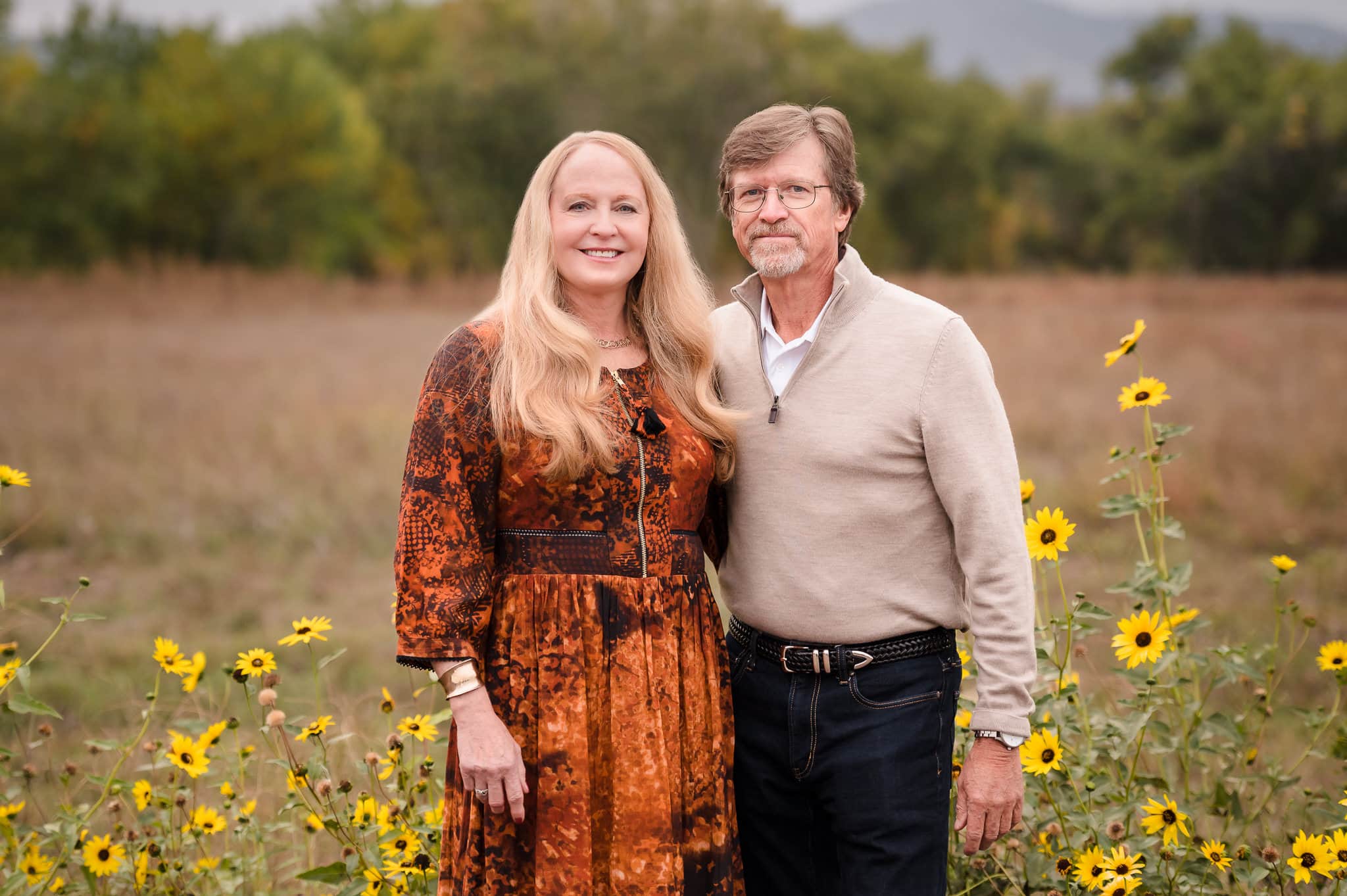 Location Highlights
Outdoors
We started the session at the large rocky dais where the winery holds weddings. The gray boulders and accompanying reddish stones gave a pretty backdrop.
Behind the rocks, the large trees surrounding the property blocked some of the harsh direct sunlight. The area felt forested and held a romantic vibe. In the early fall, the leaves had already started turning a beautiful golden color.
In addition to yellowish colors, on the east side of the property, a small grove of trees smoldered with rust and reddish colors. I re-positioned Terri and Craig to provide different contrasting colors behind their hair.
The river flowing on the side of the property gave many different looks to the photos. We first photographed the south side of the water behind Terri and Craig.
Then, moving along the water's edge, we found a set of stairs. Climbing down, we took a photograph at the edge of the stairs gave. It gave the appearance of being in the water without actually getting wet.
Finally, we took a moment on the west edge of the parking lot to check out the wildflowers. With a zoom lens, I brought the mountains into the scene and gave the final photos of the day a Colorado touch.
Indoors
The adjacent event room contains beautiful wooden barrels for a winery-inspired backdrop. Be sure to purchase a glass of sparkling wine beforehand to enjoy a celebratory toast.
Fall Tip: With cooler weather, save the indoors for last. Warm up with a glass of celebratory wine and savor your final moments at the winery.
Summer Tip: If you want to turn the session into more of a wine and picnic vibe, consider getting one of the beautiful charcuterie boards offered by the winery. Bring a neutral-colored blanket and chill out on the grounds in a picture-perfect spot.
40th Wedding Traditions
Only ten years shy of a half-century, 40 years represents a long time worth celebrating. Did you know? Both traditional and modern gift guides recommend ruby for celebrating this wedding anniversary.
Personally, a nice glass of ruby-colored (red) wine would make a perfect gift. After all, why not support local businesses? Check out the many options at the Sweet Heart Winery shop. How's that for a shameless plug for another local business?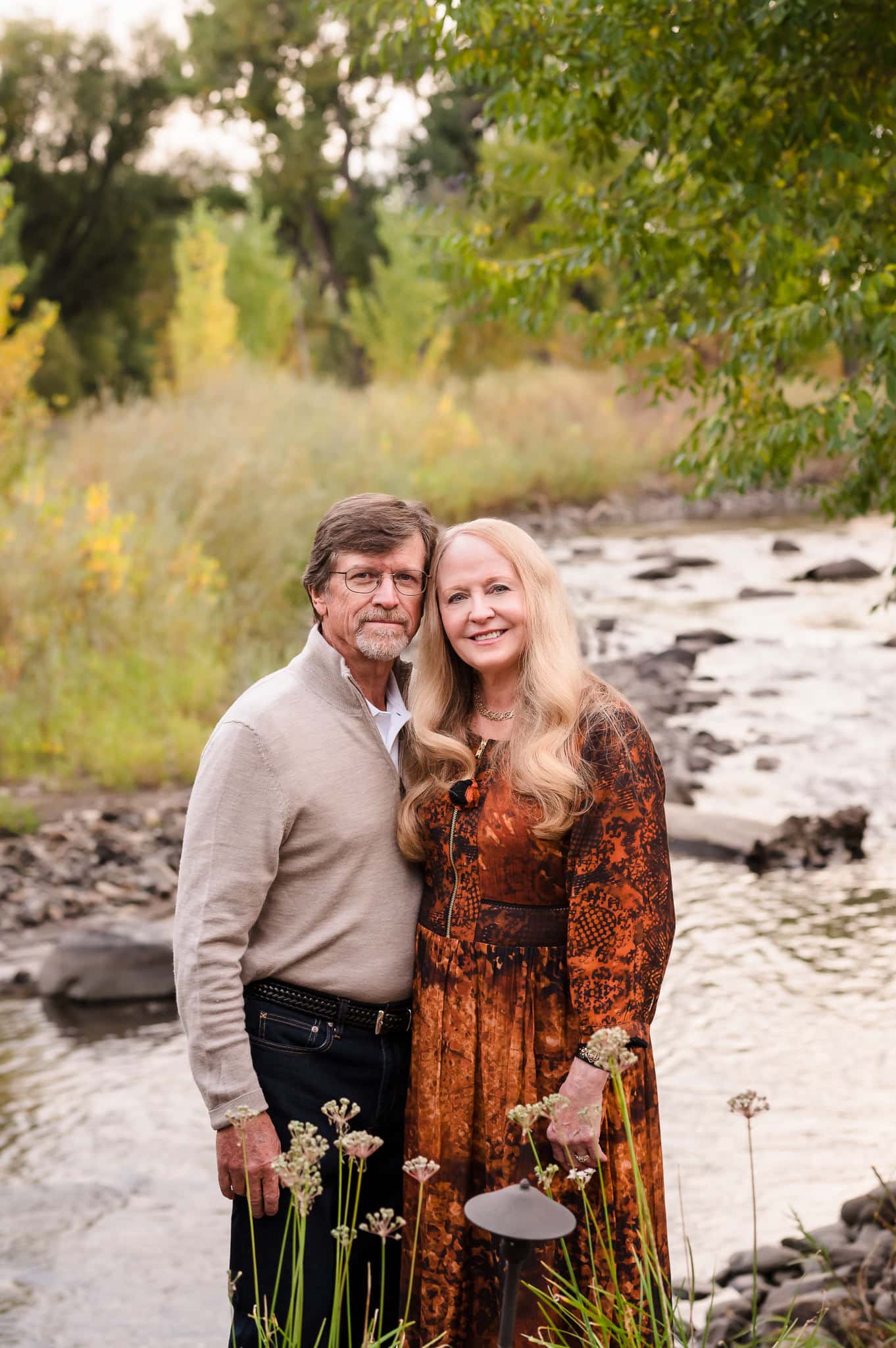 Session Details
Location
Sweet Heart Winery, 5500 West Highway 34, Loveland, CO 80537, (970) 646-4314
Check the event schedule for session availability. Contact the Event and Brand Manager for photo session time availability.
Session Fee
$50 session fee or yearly permit of $100. Fees are subject to change.
Time of Day
One hour prior to sunset.
Weather
Partly cloudy; cooler temperatures moved many guests indoors.
Color Palette
Burnt orange, tan, black, white, and dark-wash denim.
Gear
Combination of natural light and some minimal fill-flash with 1/4 CTO gel. Telephoto (70-200mm) and 24-70mm lens.
Photo Gallery – Sweet Heart Winery Session
Related Information