Bridal Photography – Jaimey Bates
A Spring Garden Makes the Perfect Backdrop for Bridals
I shared many emails with Jaimey Bates getting to know her prior to her bridal session. I discovered she loved playing in nature, going on adventures and staying healthy.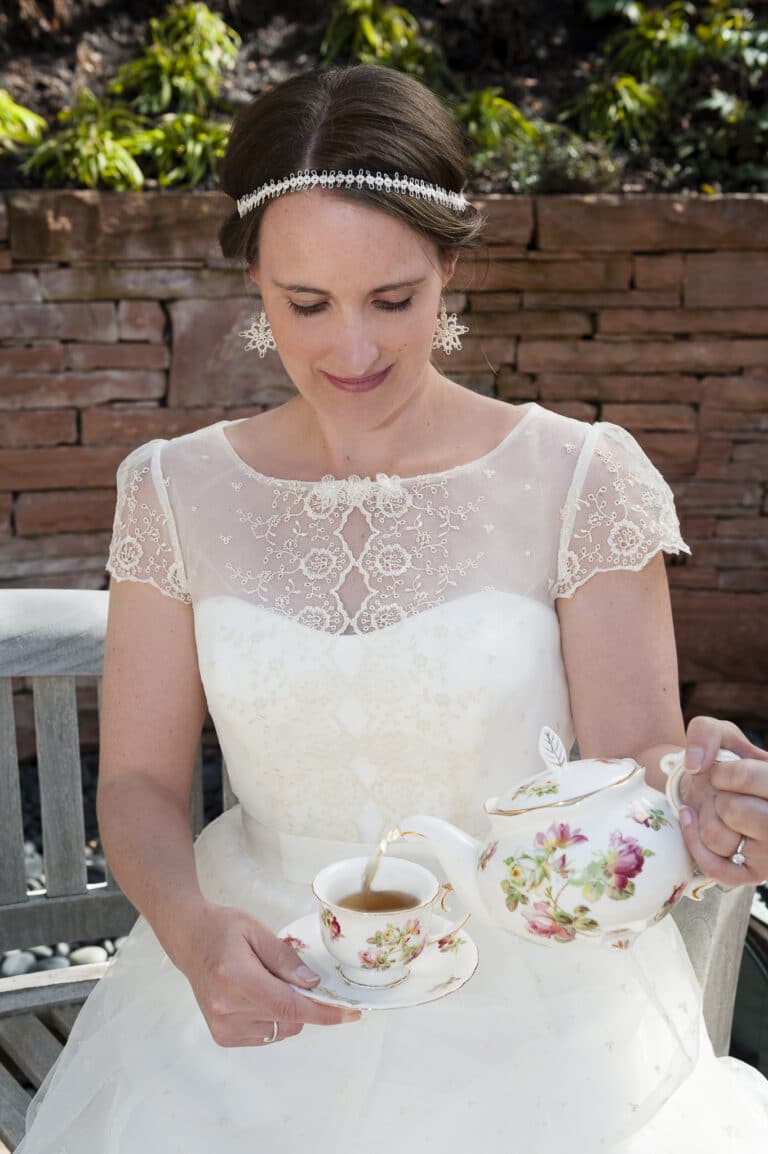 Her repertoire of talents include fly fishing, cooking, crafting and making things.
Taking a read through her blog flytyingmountaingirl.blogspot.com, I couldn't wait to meet this adventurous and spirited Utah gal, who also loved books.
She seemed the perfect mix of outdoor exuberance tempered with a sense of refinement. We planned a bridal session at Red Butte Garden where her April wedding would take place with an English tea-party theme.
The weather that day gave us intense sunshine, spring blooms, and the ideal not-too-hot, not-too-cold kind of temperature.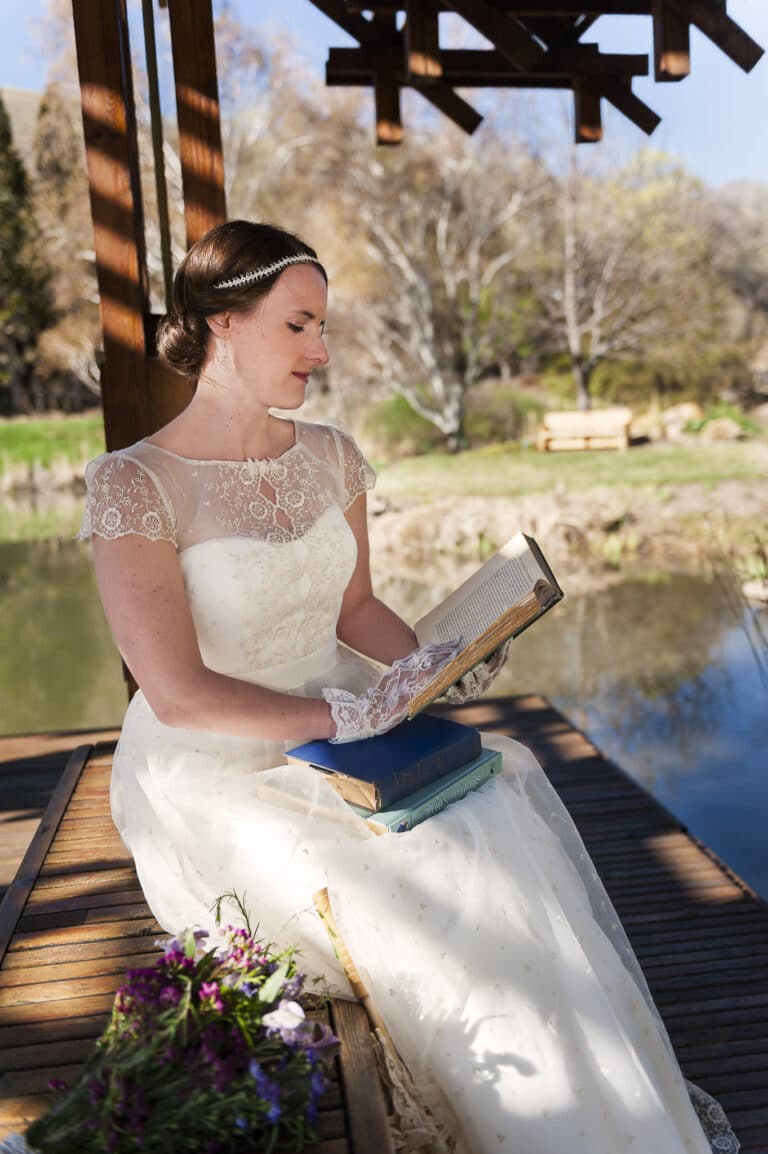 Jaimey's sister, Ashley, and Mom Kris came along for the bridals, making it a really perfect day. I enjoyed spending time with this bunch and creating some beautiful portraits of Jaimey.
We were excited to take the dress on a trial run before the wedding and get some great shots. The parasol made for a nice touch in creating a period theme and taming the sun.
Ashley also helped assist with the shots with holding the reflector for bounce light or the scrim to block out some of the intense sunshine. We tried a number of scenes and even brought along a teapot (pouring tea added later in Photoshop to keep the dress spit-spot). Our combined efforts and results show the big difference in making a portrait vs taking a few snapshots.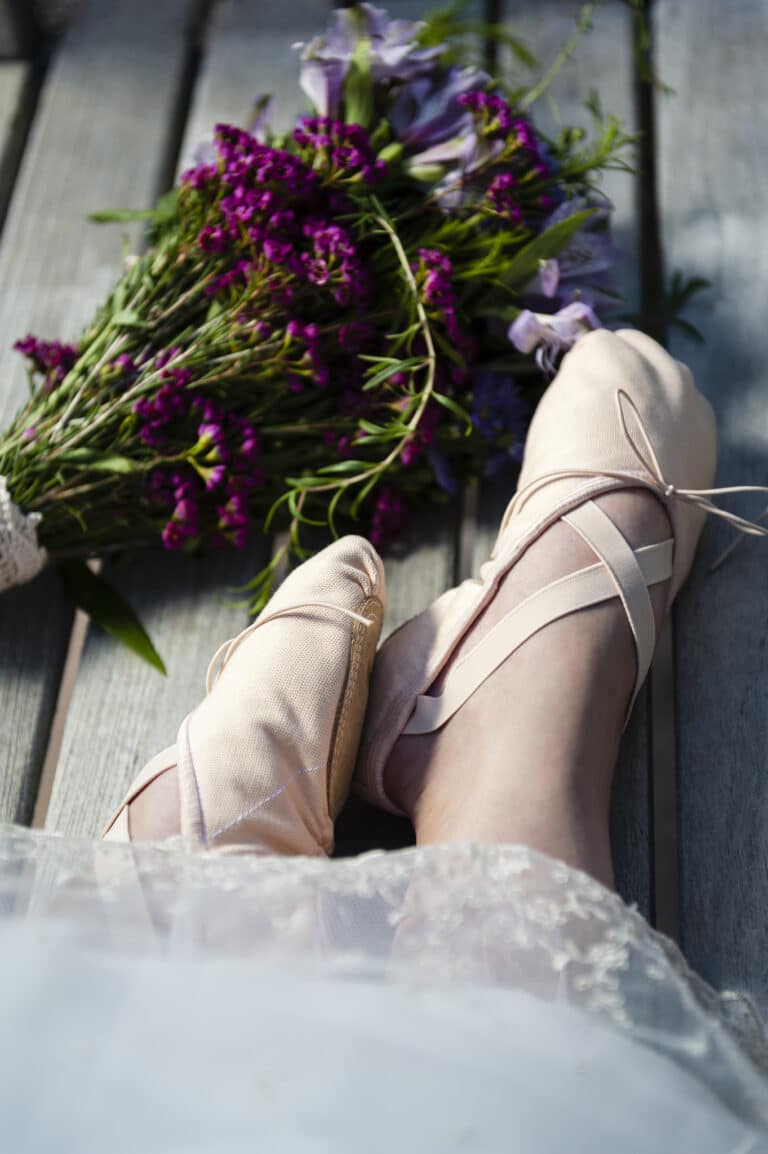 I've include some of the bridals in this post. You can also see the bridals video that I prepared for Jaimey of her favorite shots. I hope this provides you with some inspiration for your bridals and the creativity you can put into a photoshoot to make it your own. Enjoy!