Kate + Chandler: Post Wedding Tour Event
The Final Stop: Boulder
What do you do when your friends live around the country and you don't want to burden them with the expense of traveling to your wedding?
For Kate and Chandler, that meant having a small, intimate family wedding in their home town, Chicago. Then, over the next year, they made stops at key locations to celebrate with friends. Hence, the wedding tour was born.
The final stop in the country-wide wedding tour took place in September at a backyard celebration in Boulder. Friends of the couple put together a casual, but elegant post-wedding event.
Wedding Tour Details
Many touches contributed to the wedding theme without looking or feeling overly bridal. The bride wore flowers in her hair from her mother's wedding gown. The decor included an album of the ceremony and reception held back in Chicago. Also, a sign welcomed guests to take an instant photo or leave sage advice for the couple on floral-decorated paper. A printed copy of the wedding vows also helped friends feel connected to the main event.
The evening sparkled with twinkle lights wrapped around trees and the post of the historic chair lift in the backyard. Speaking of, the chair lift holds memories for the hosts and has even been the site of an engagement proposal for two of their friends.
Cheers and Eats
After snacking on appetizers and socializing, the hostess gathered everyone for a few emotional words and a celebratory toast addressed to the wedding couple.
Following the toast, the chef (a good friend of the bride) reviewed the buffet menu for the evening. She managed to cook the entire meal at a nearby Airbnb throughout the day and brought everything over to the party.
Everyone enjoyed dining on the amazing fare and taking time out for a photo or two on the chair lift to commemorate the evening.
Best wishes Kate and Chandler on your new life together! May your celebration of marriage continue for many years to come.
Wedding Tour Photo Highlights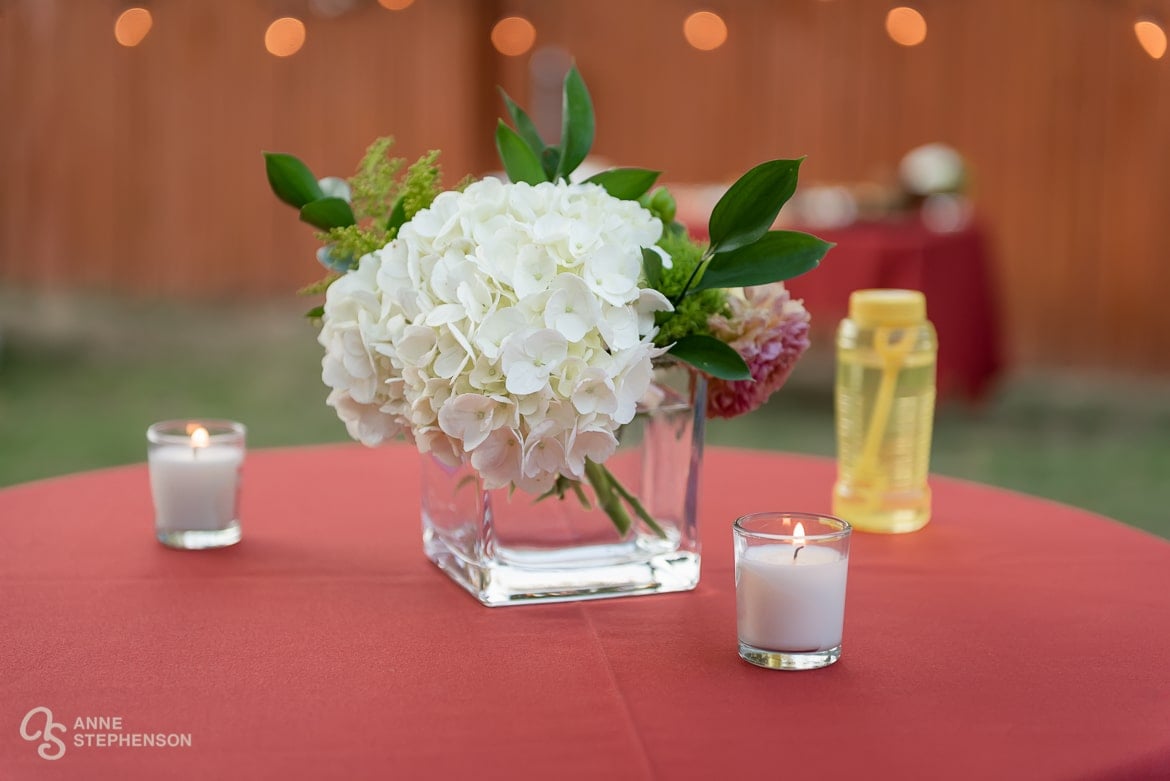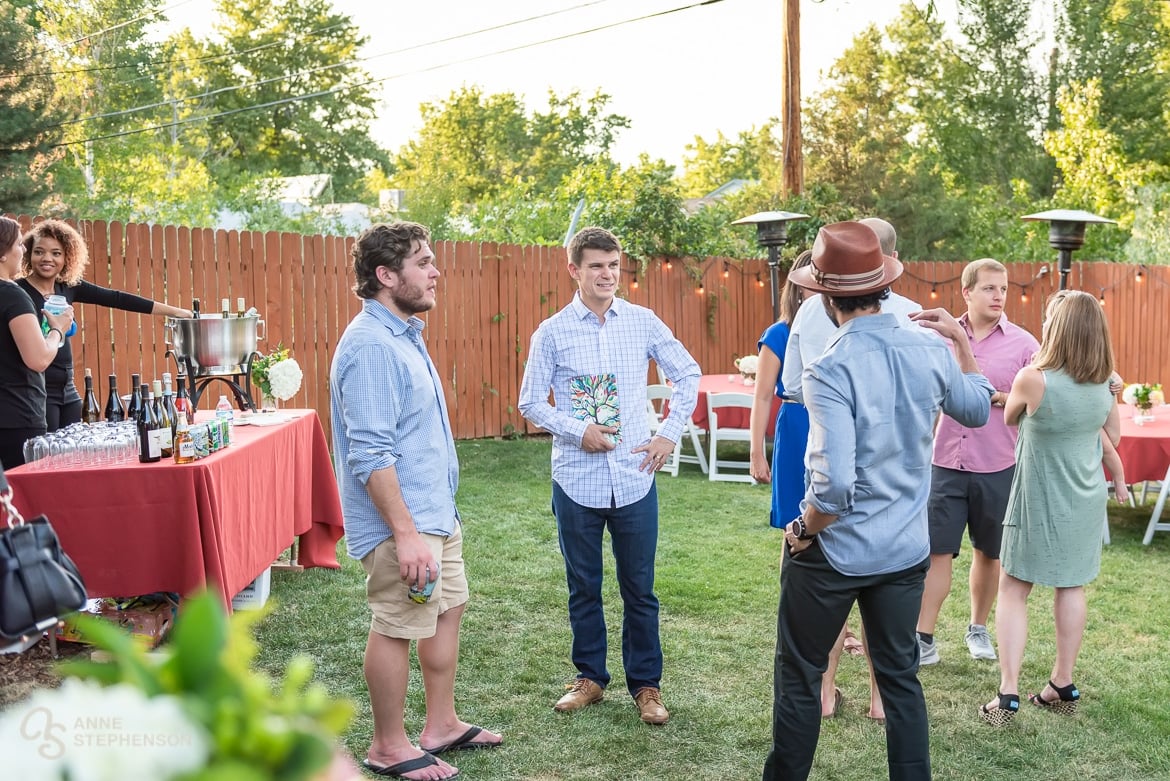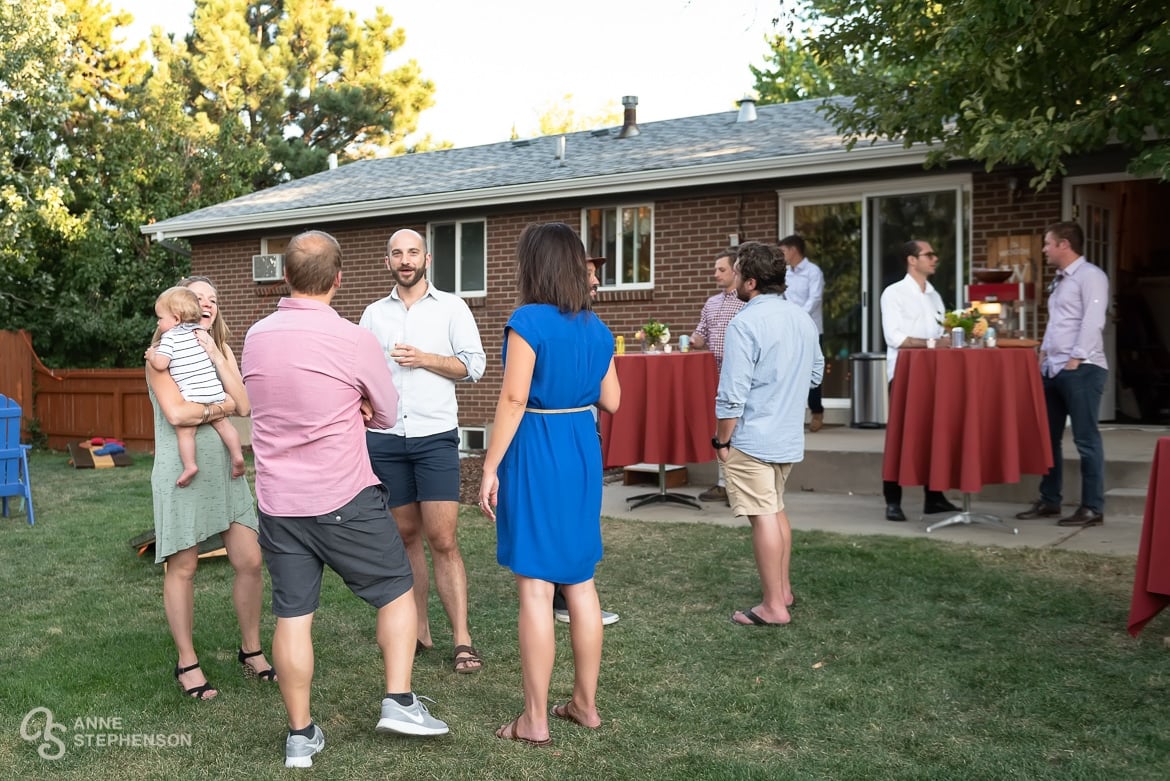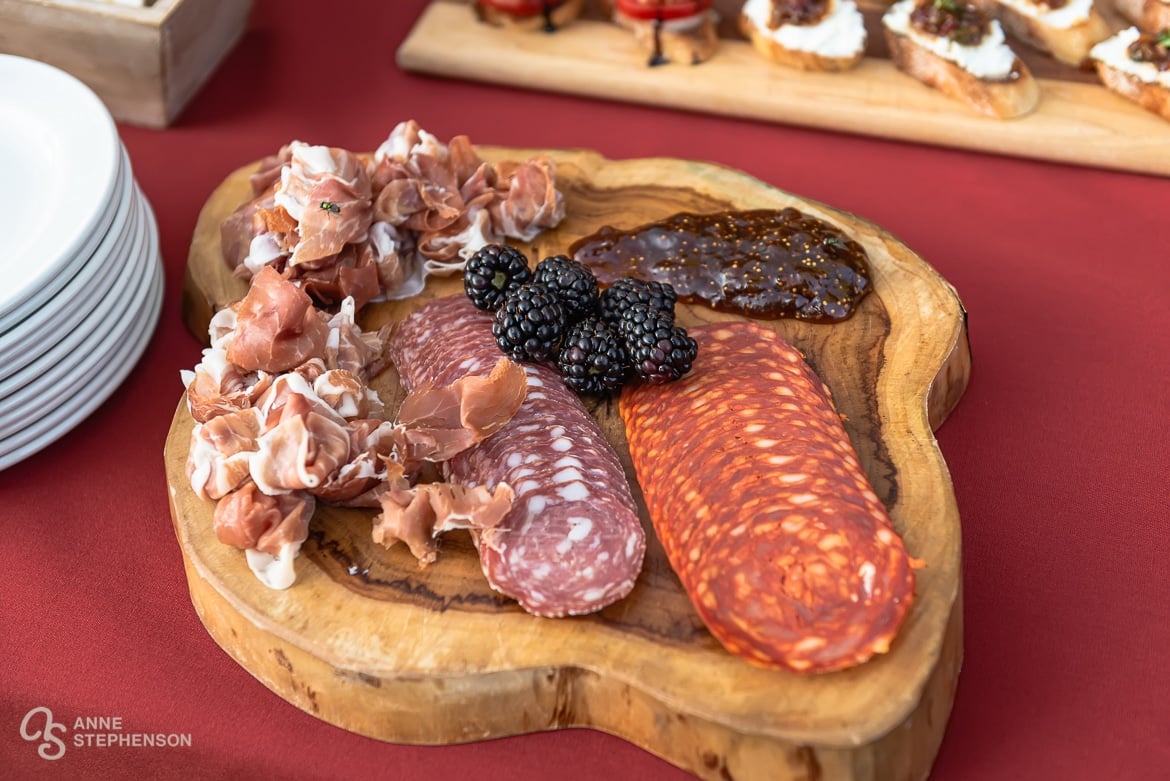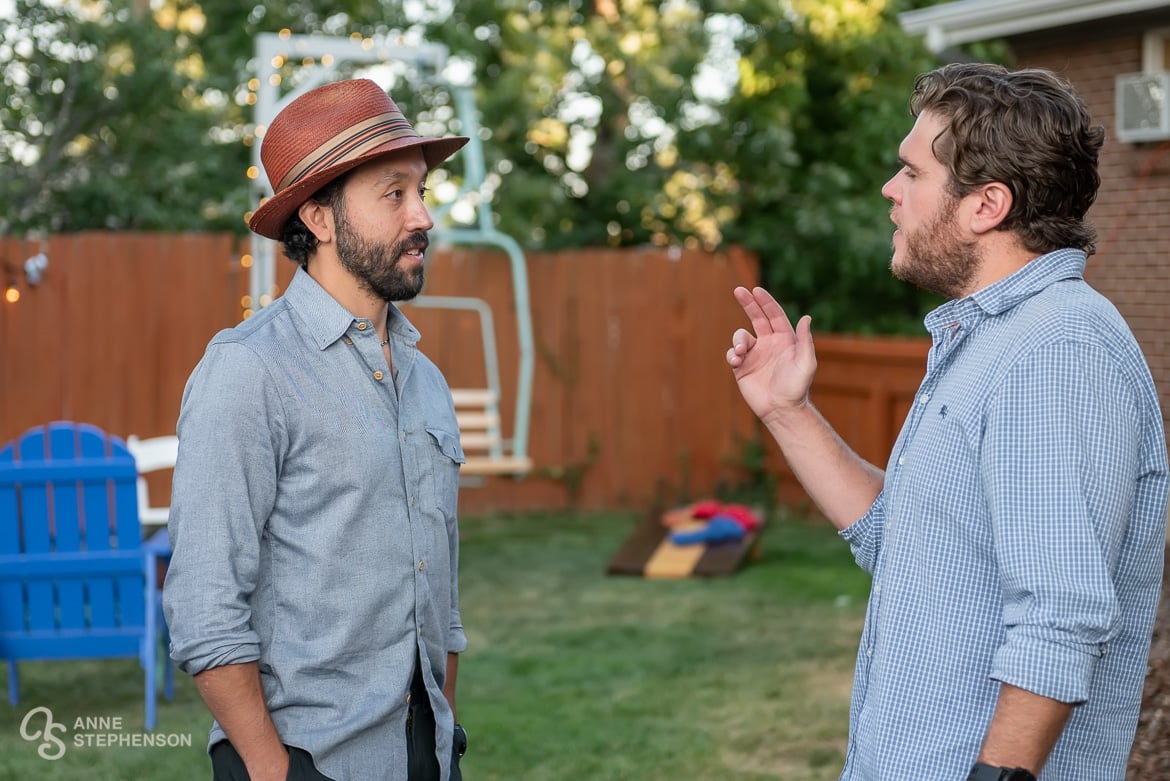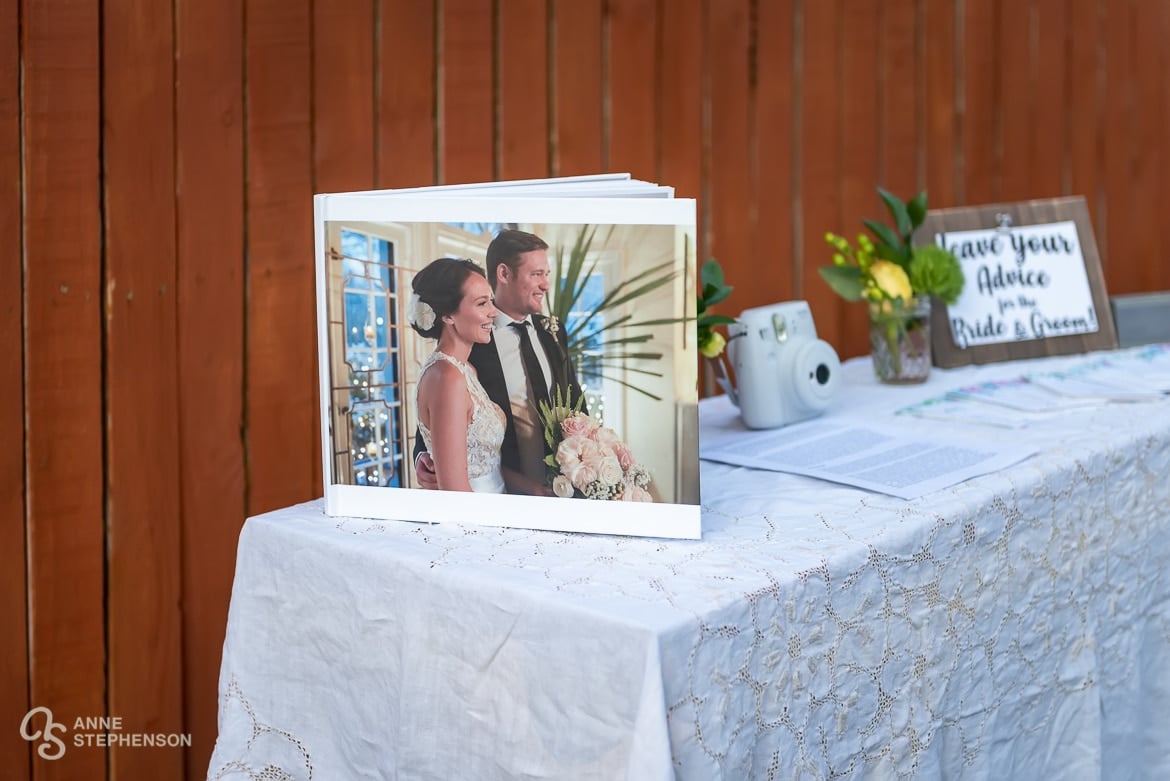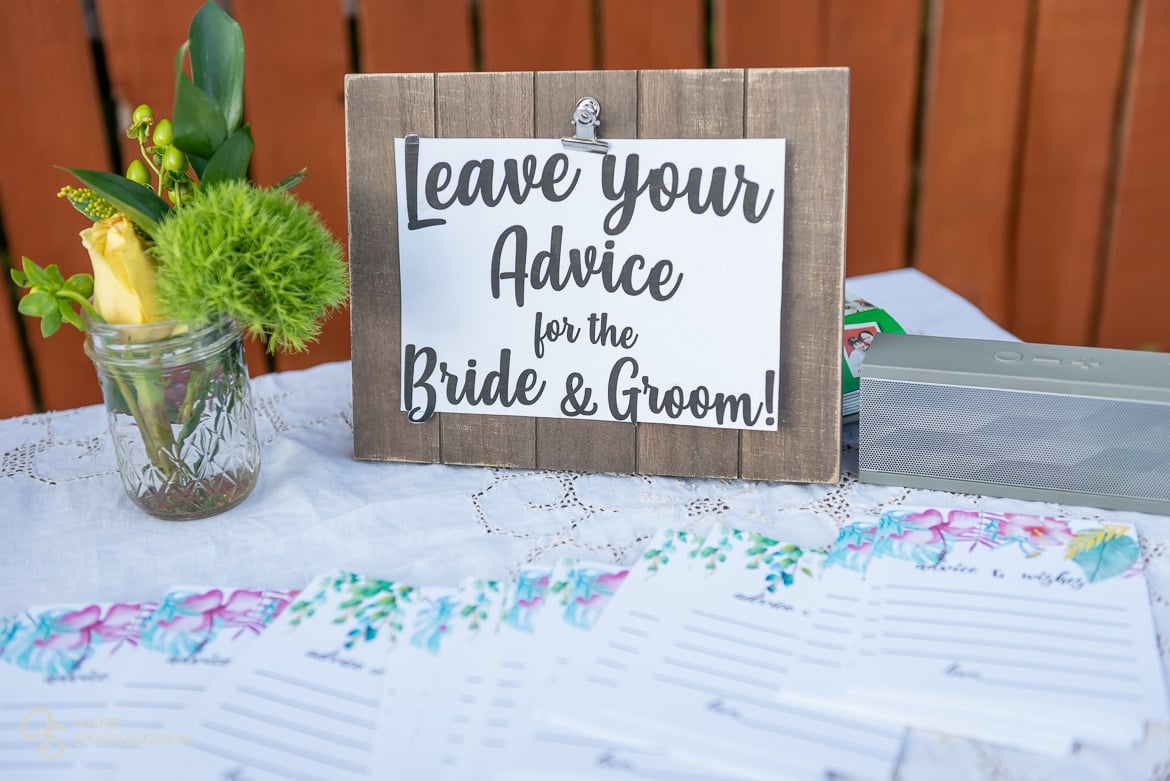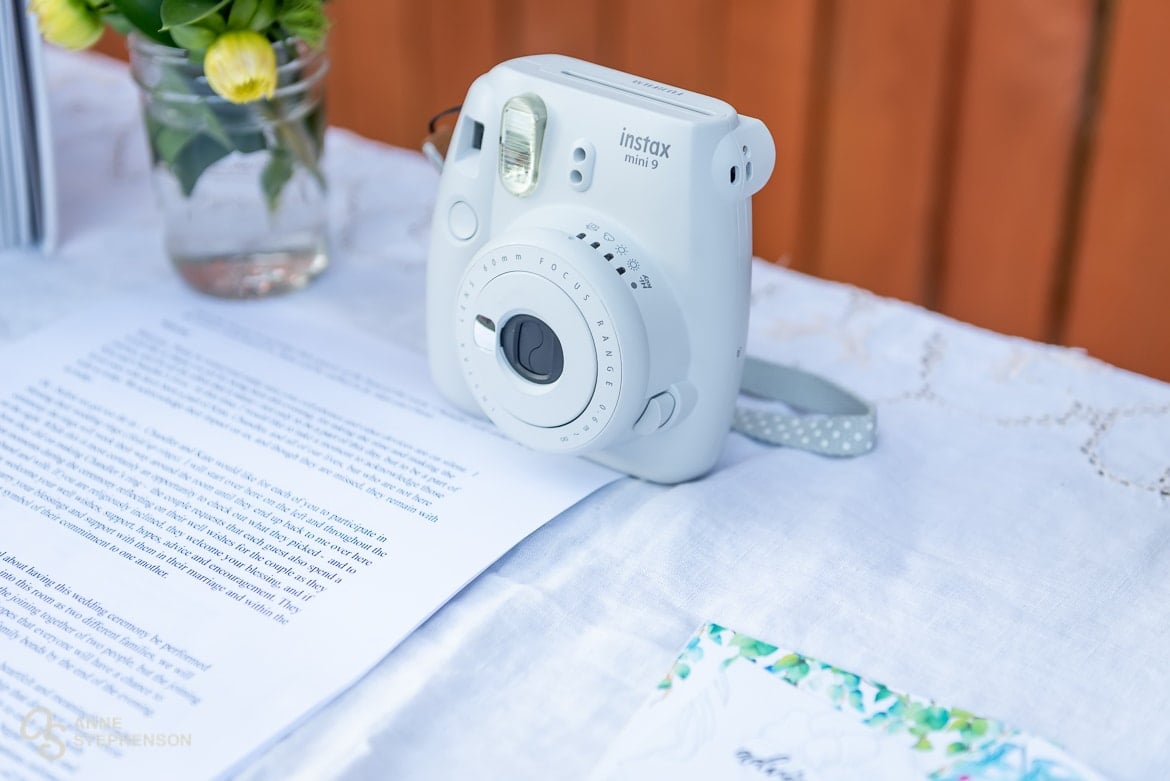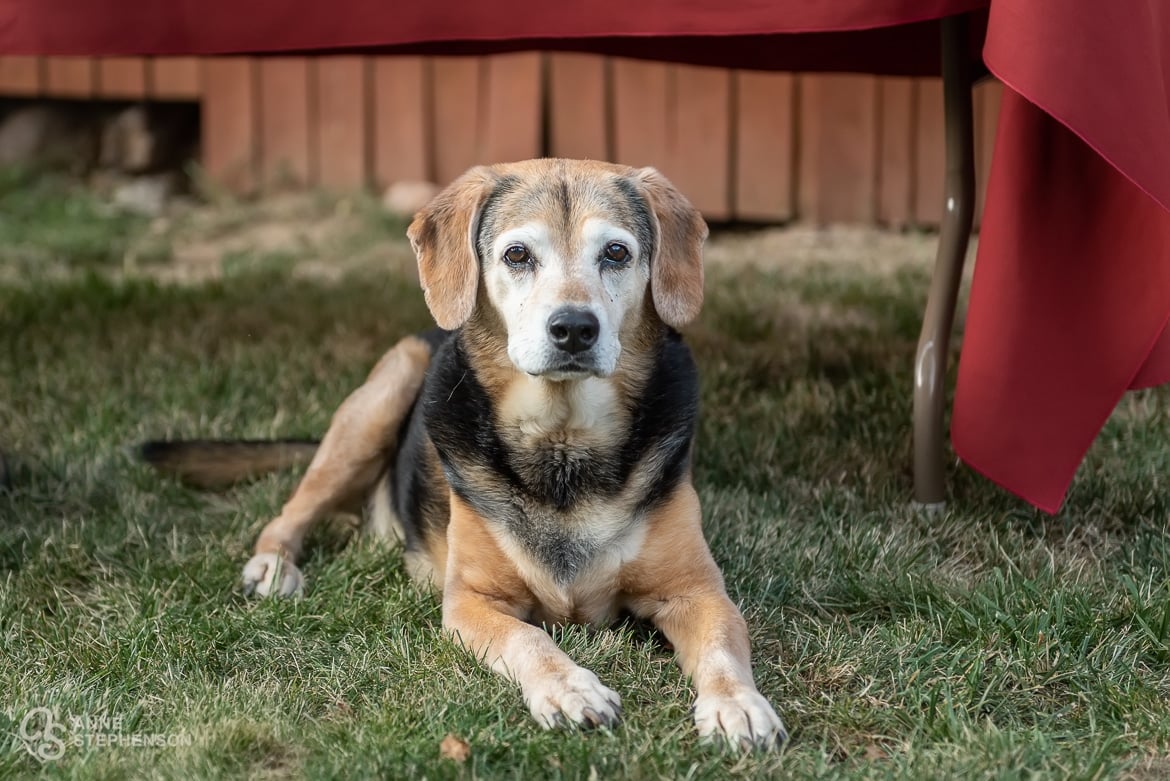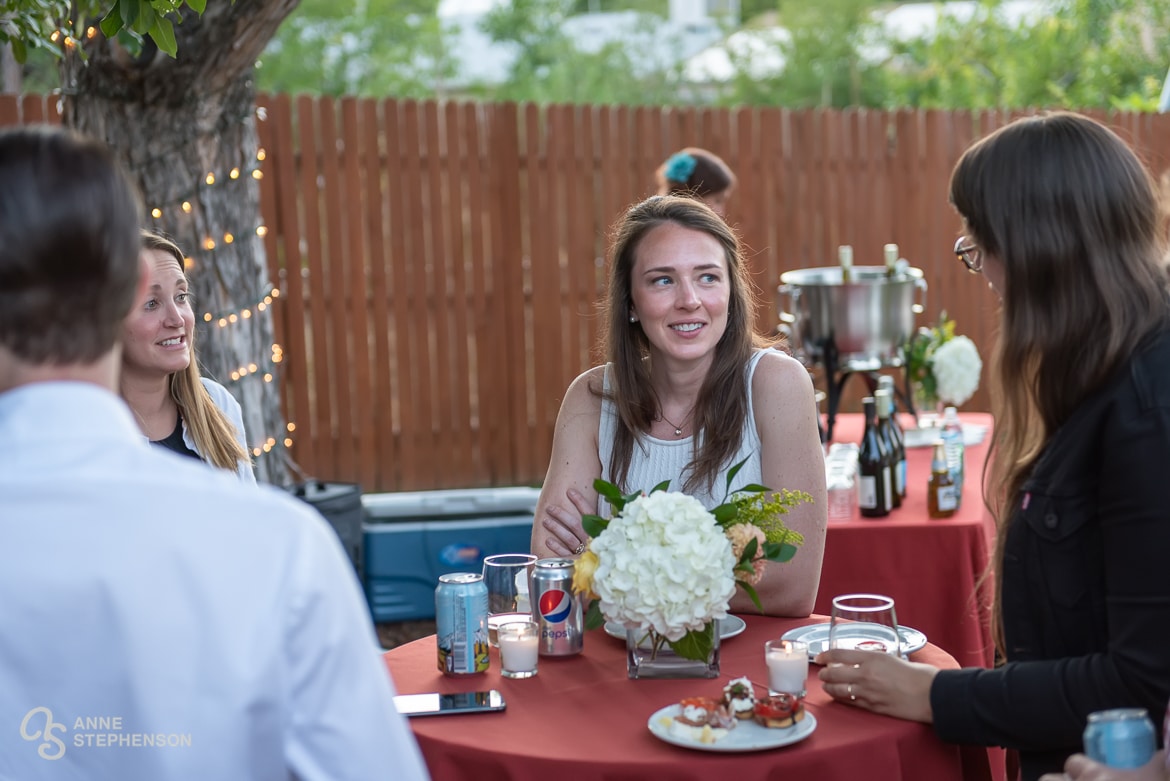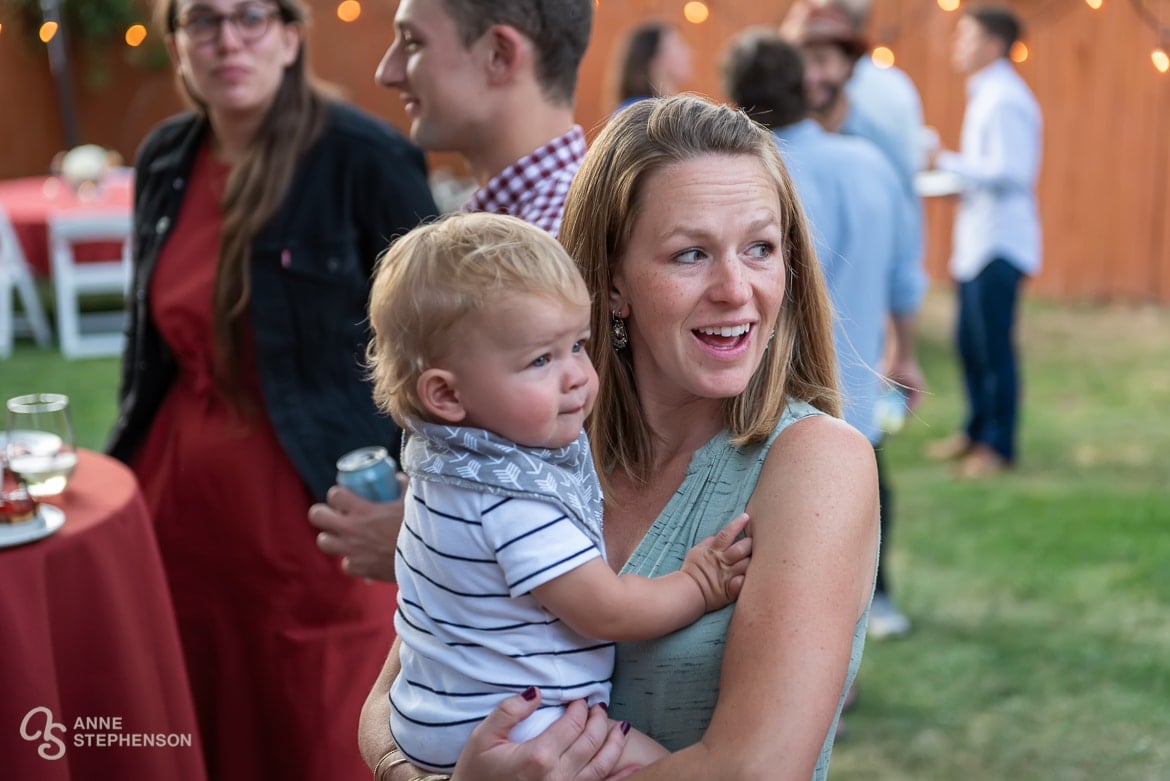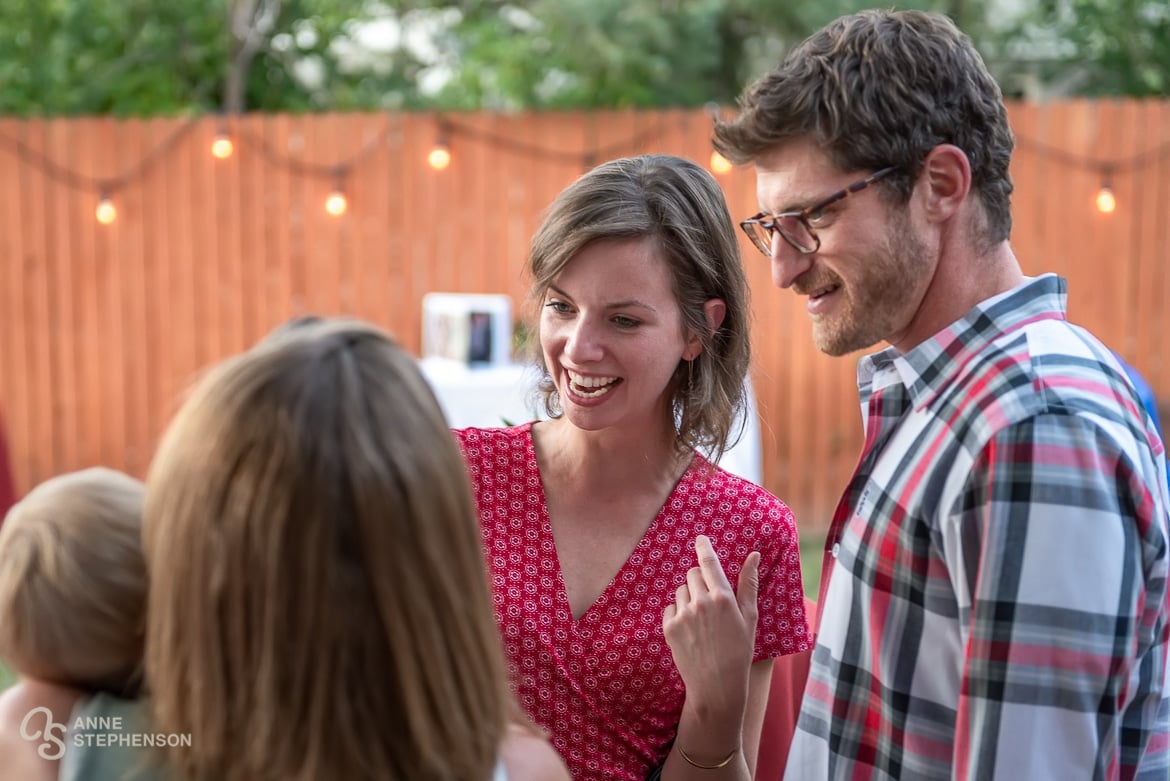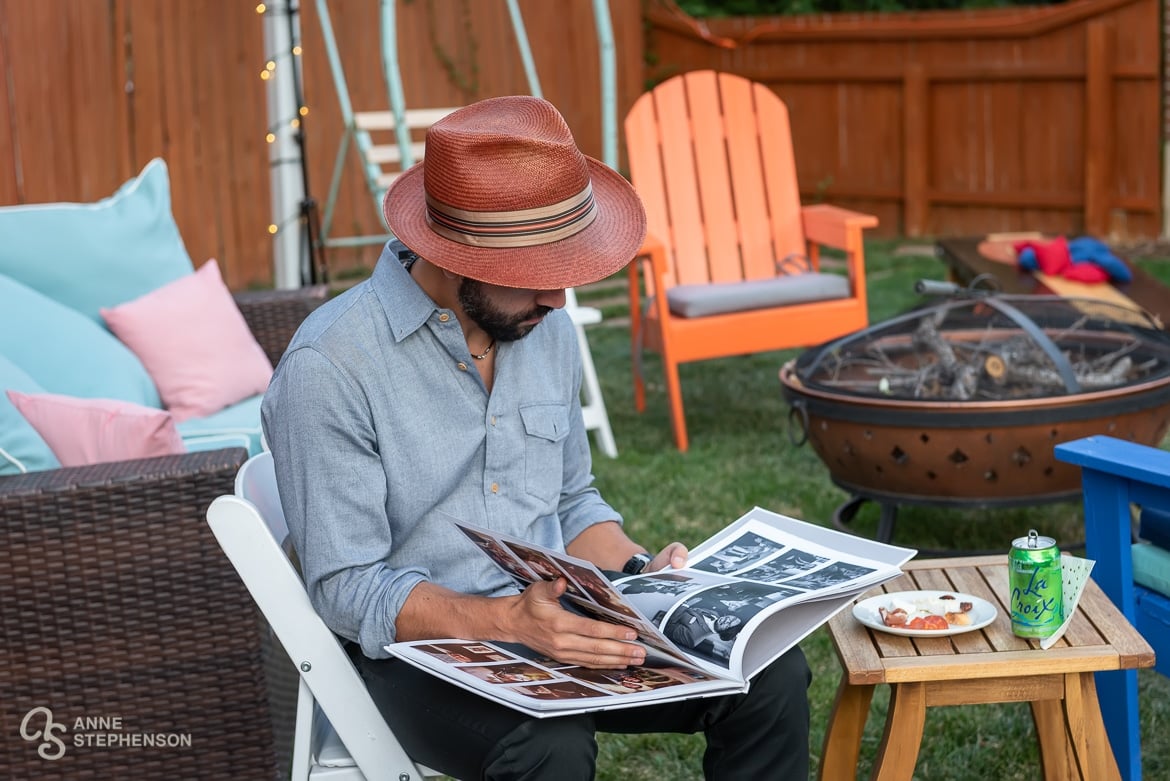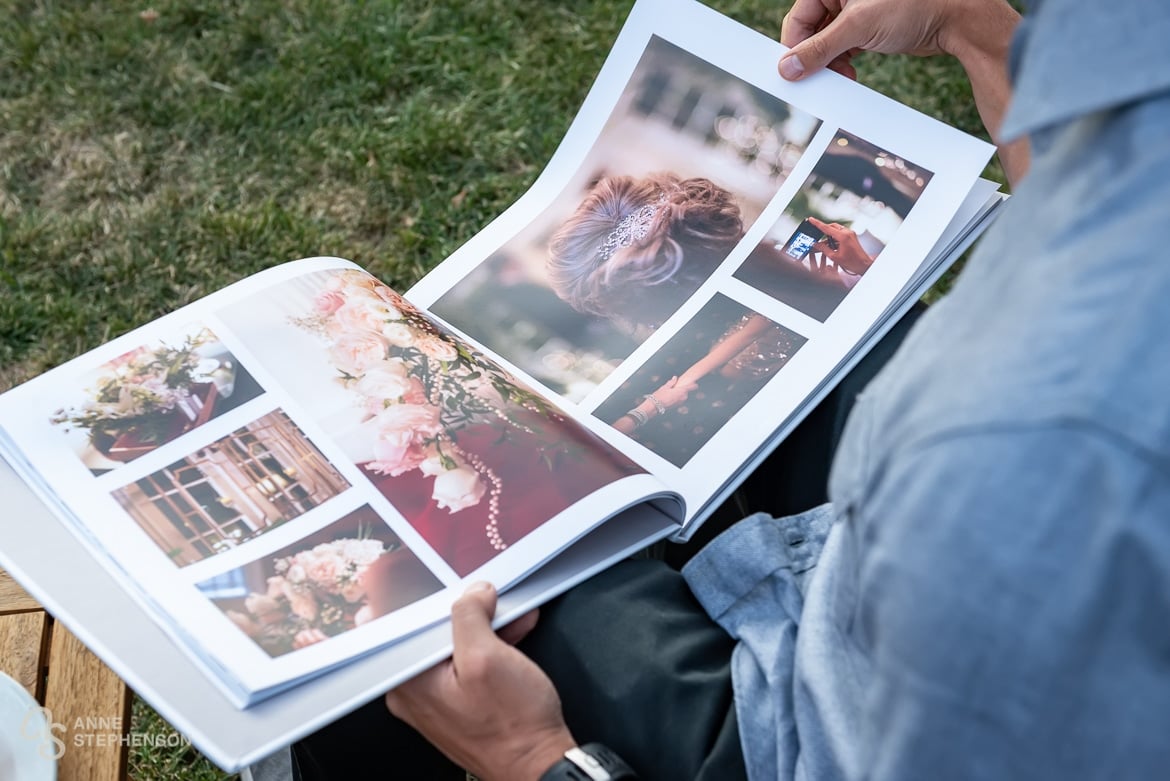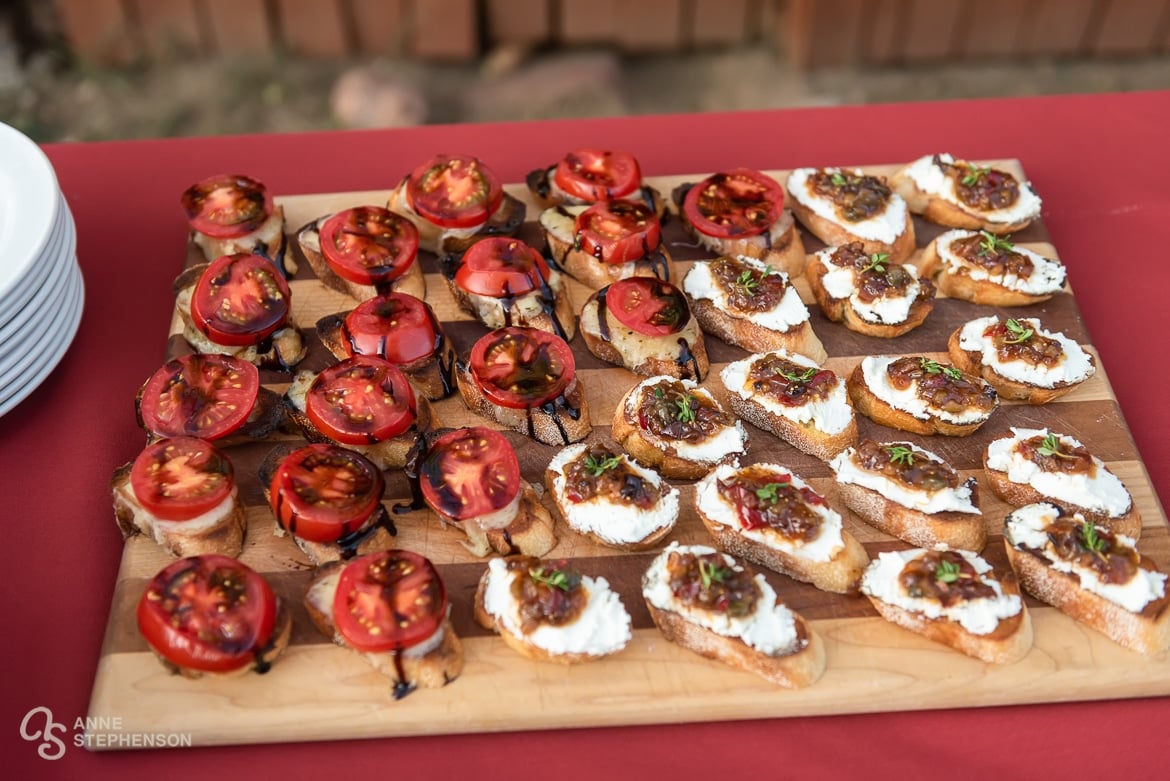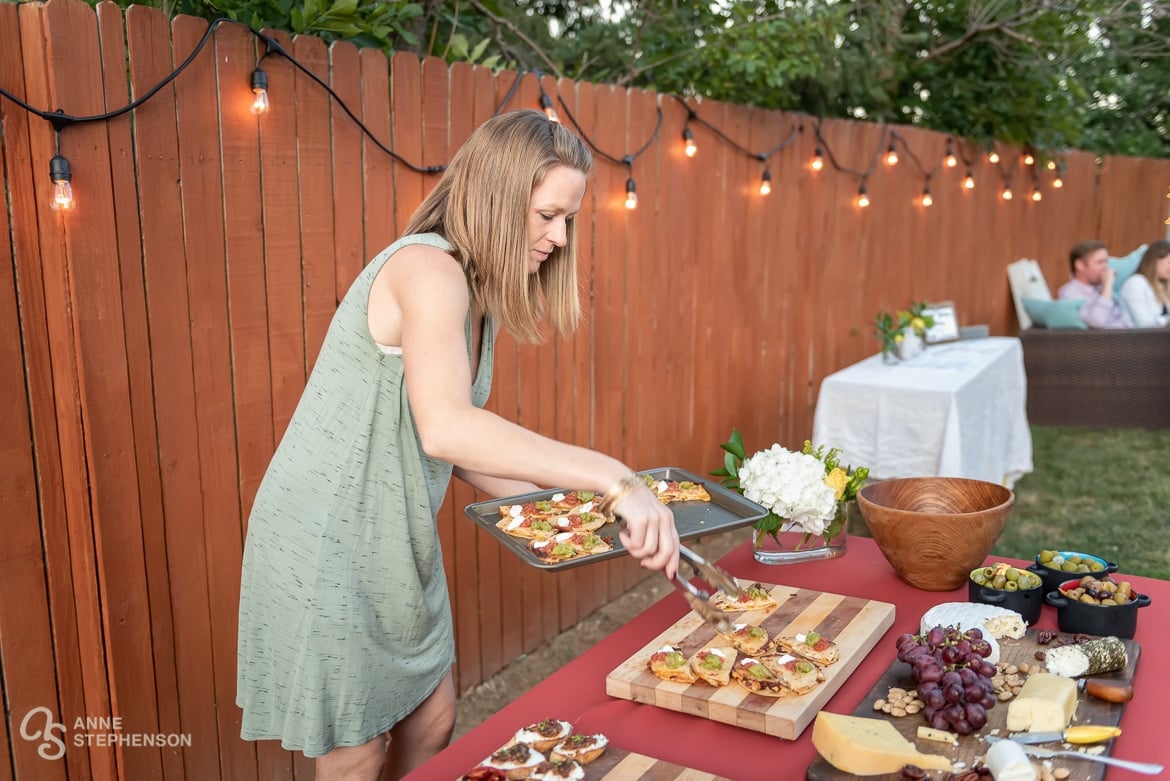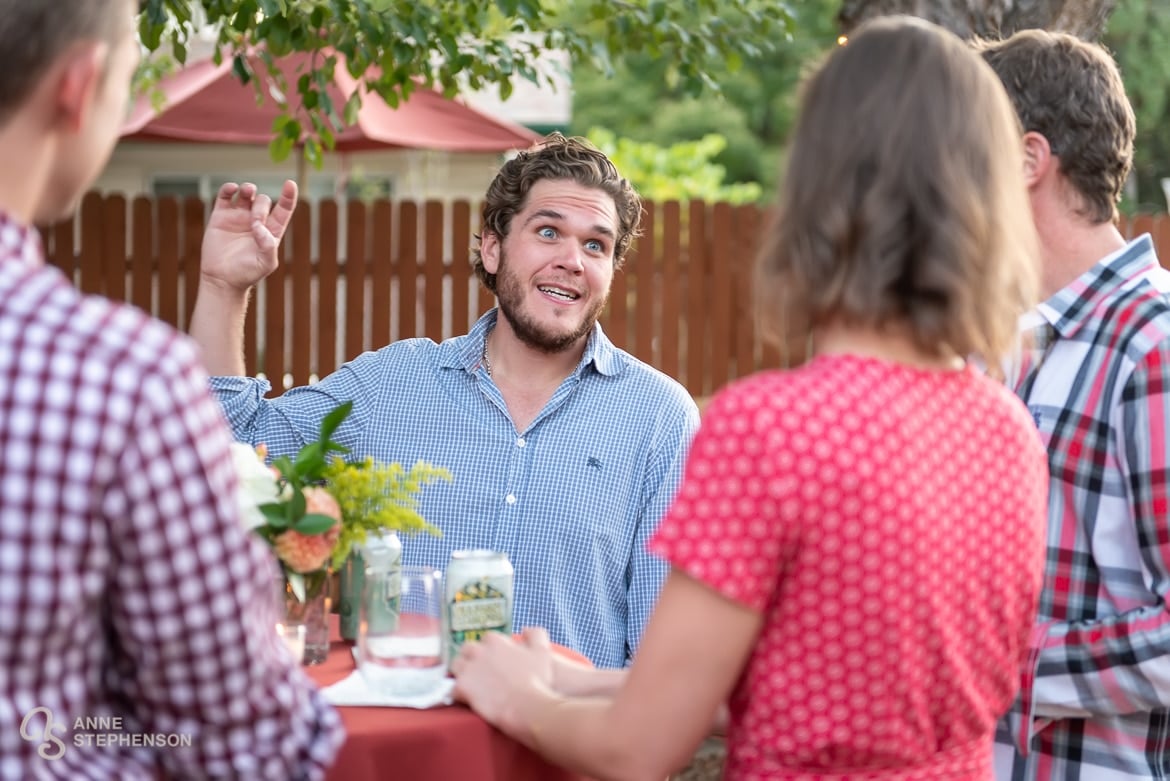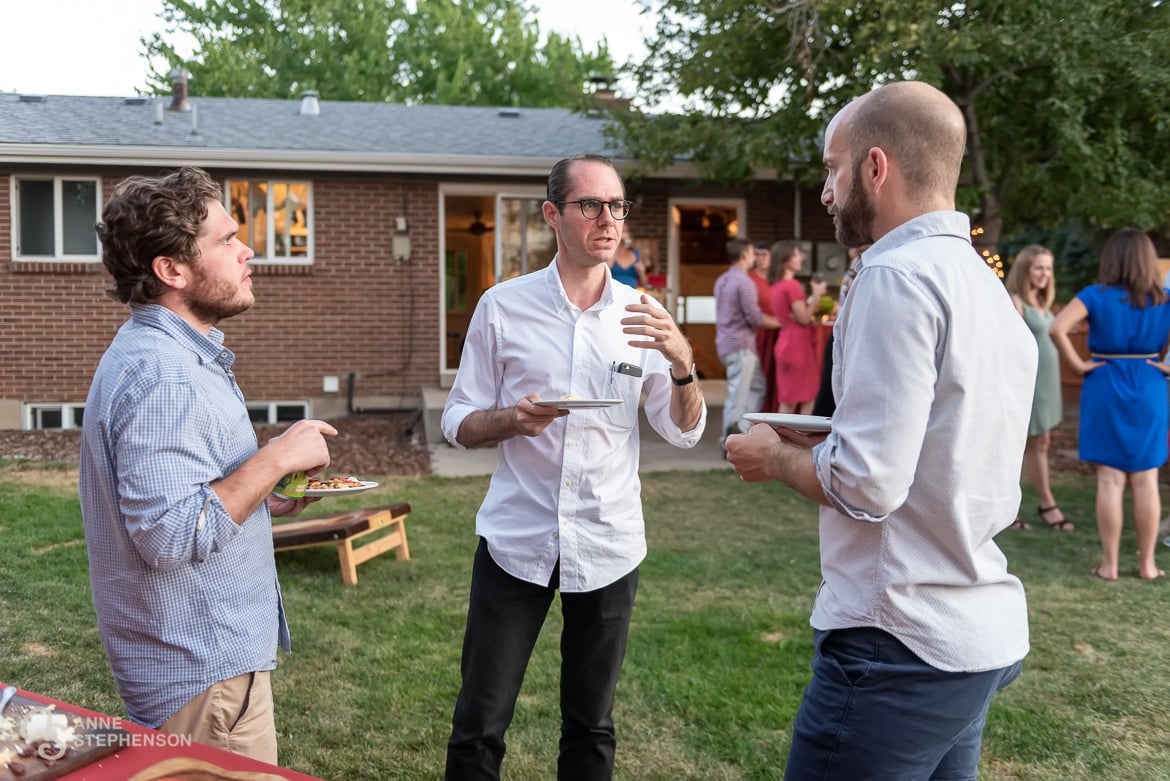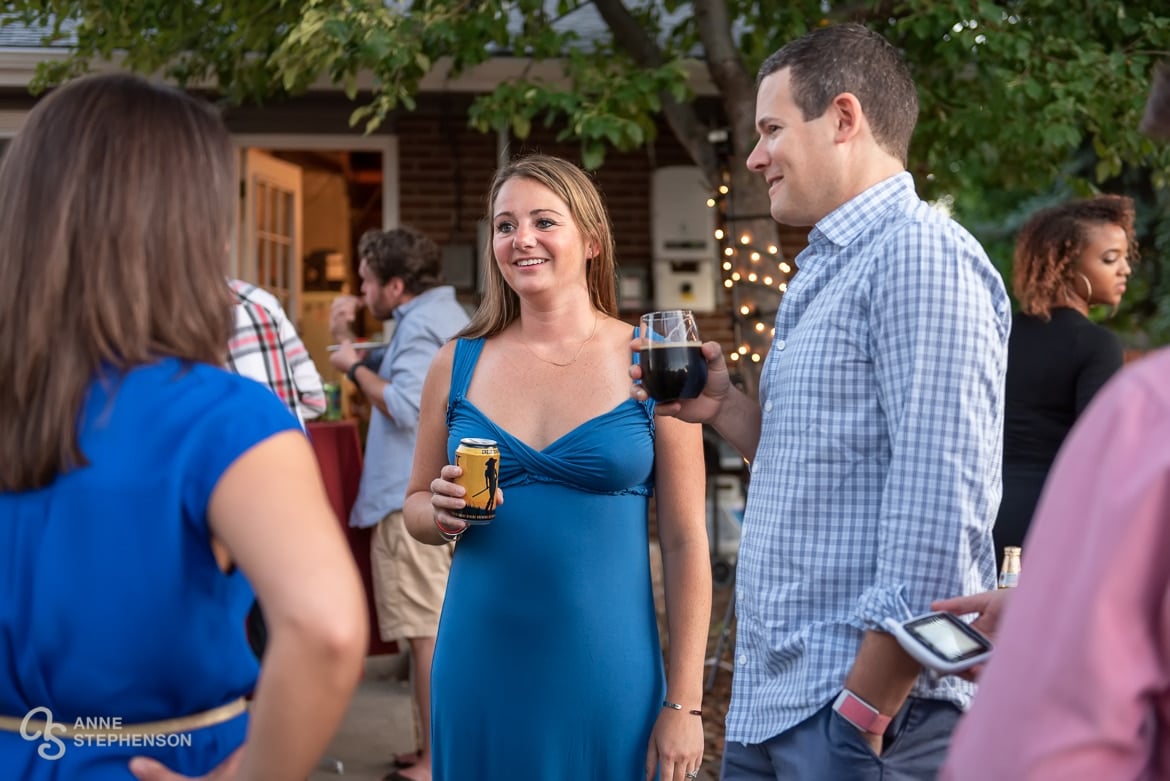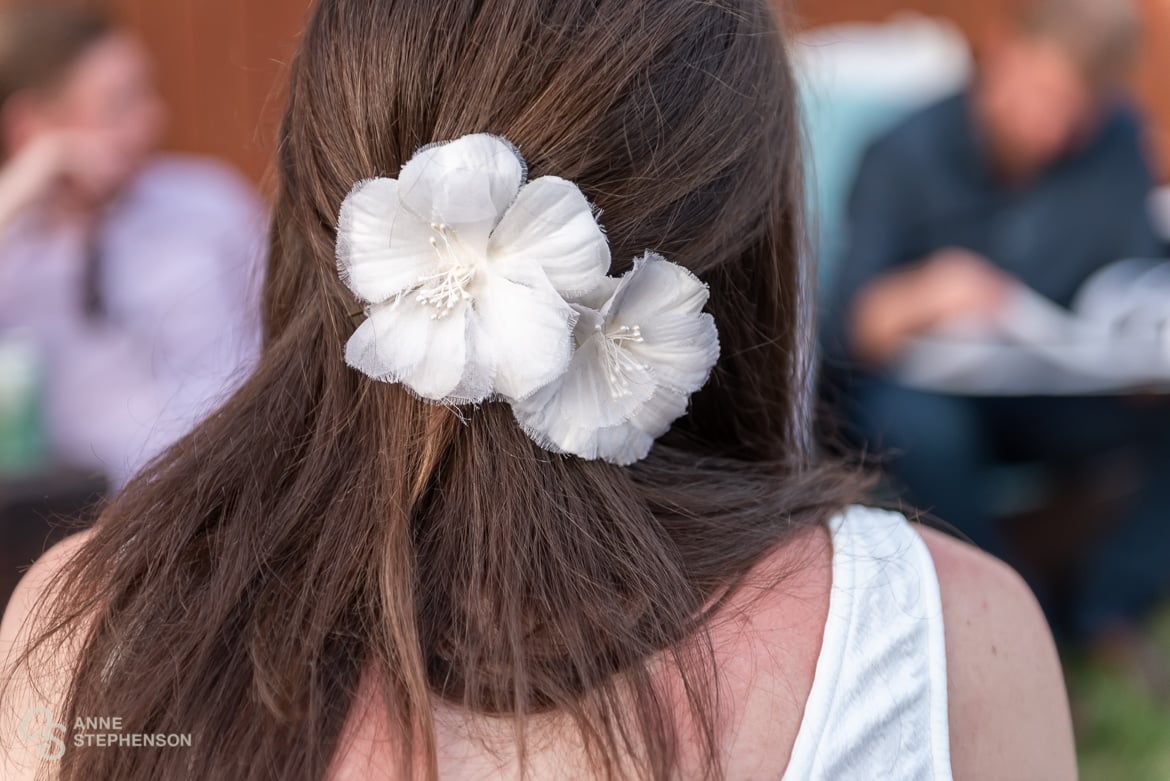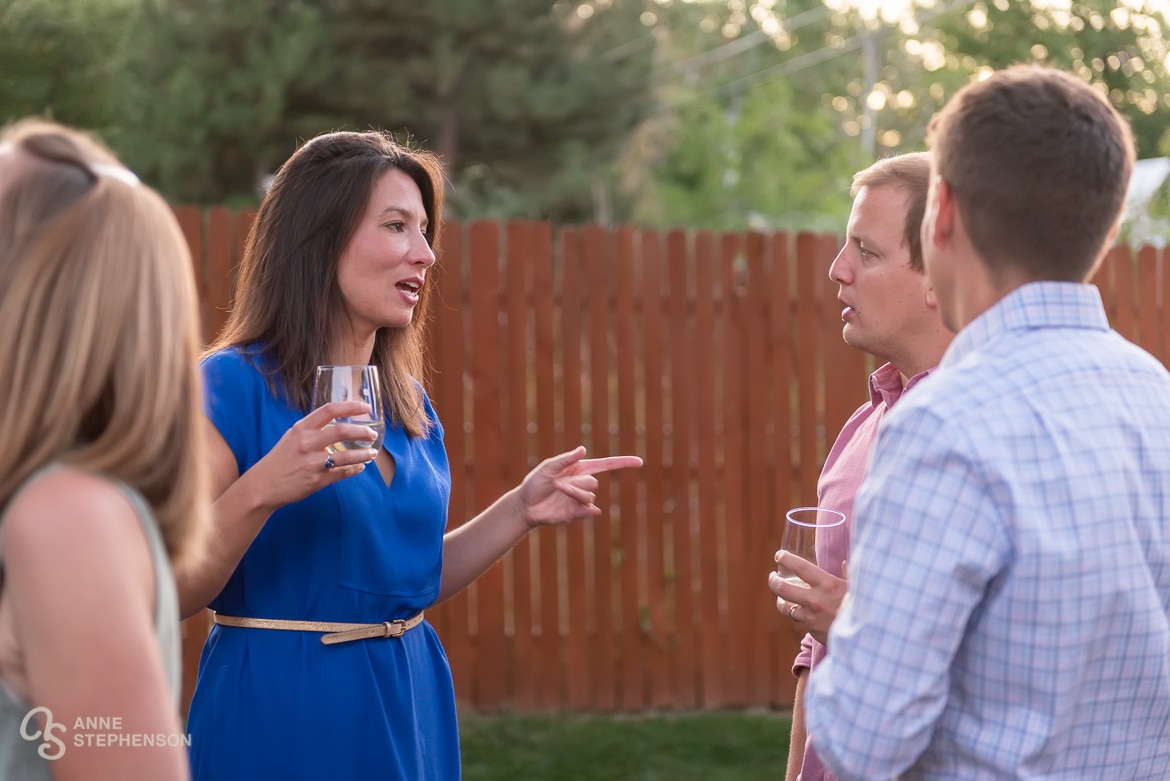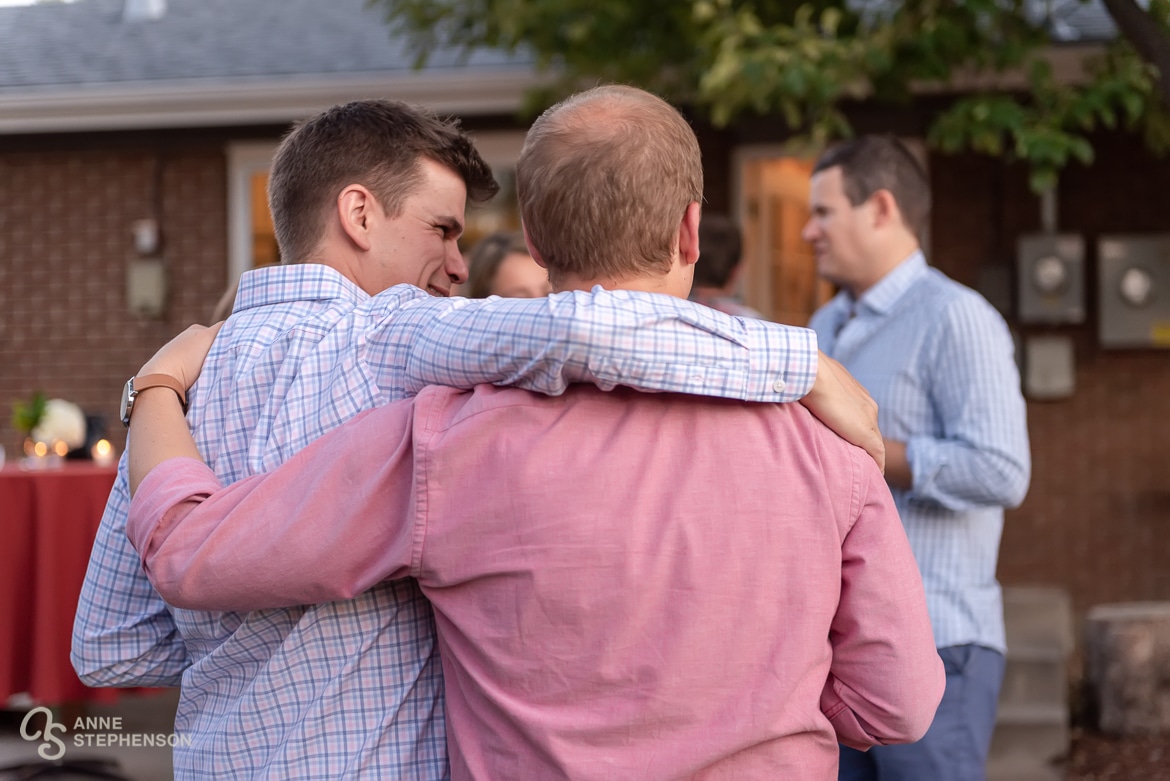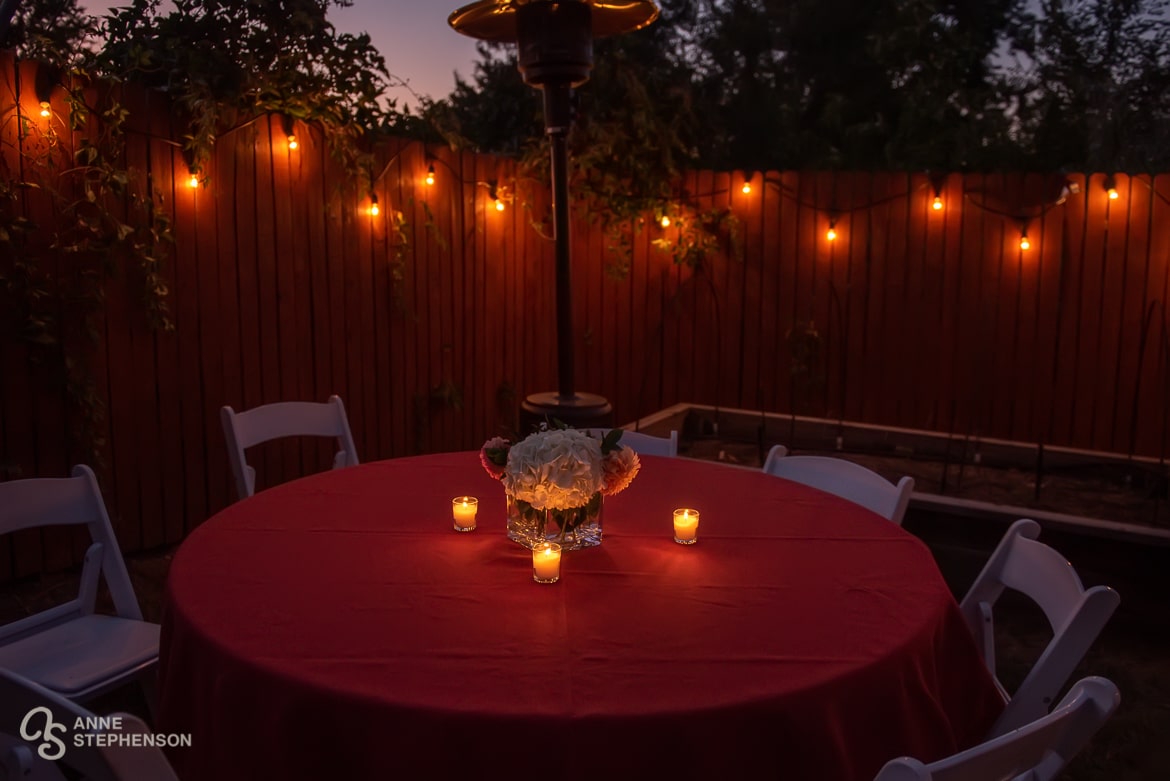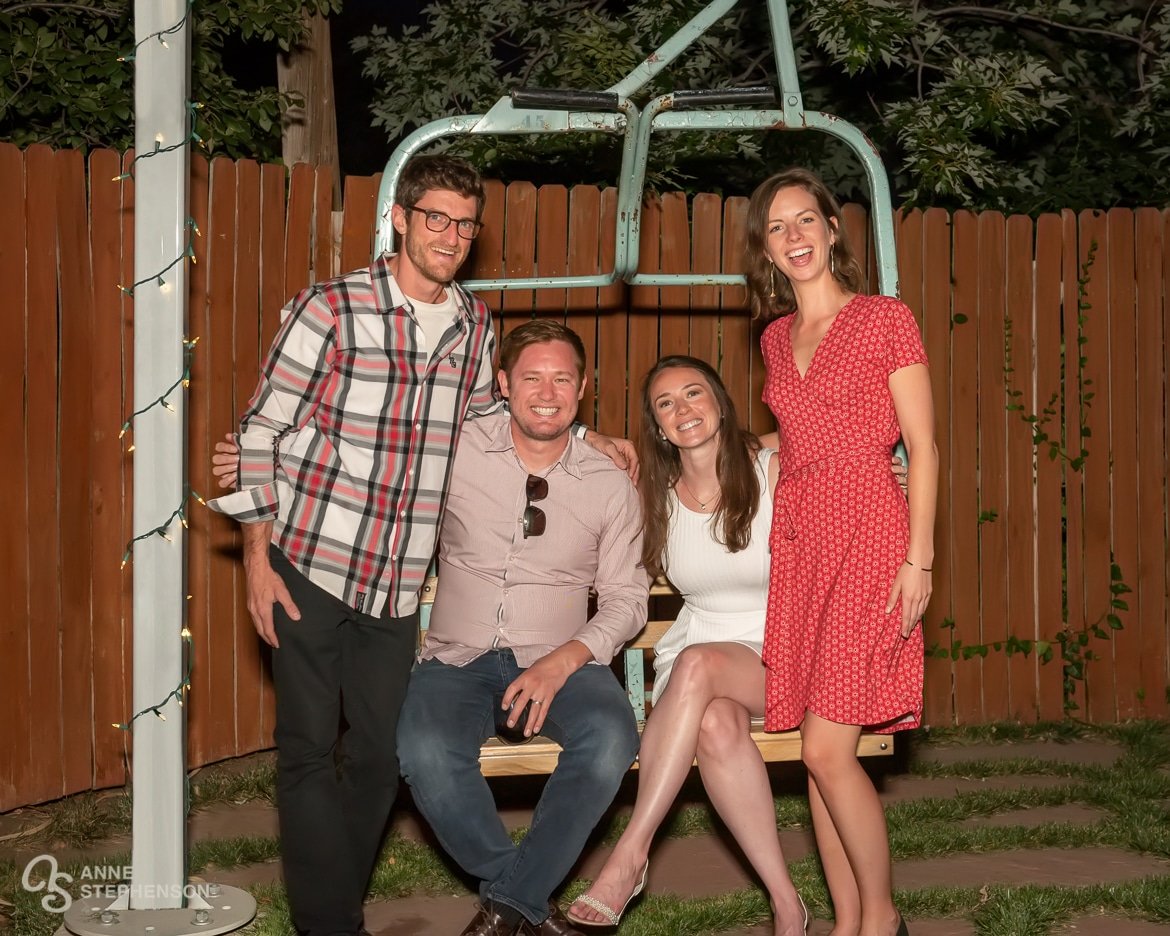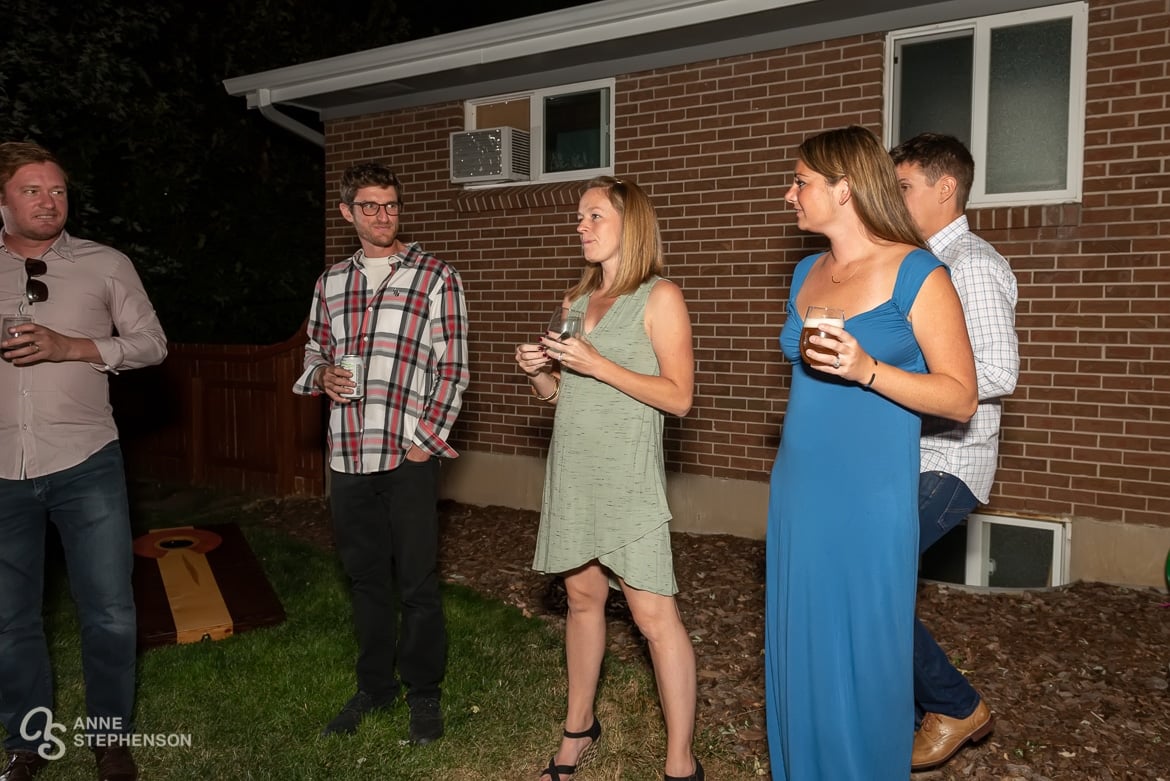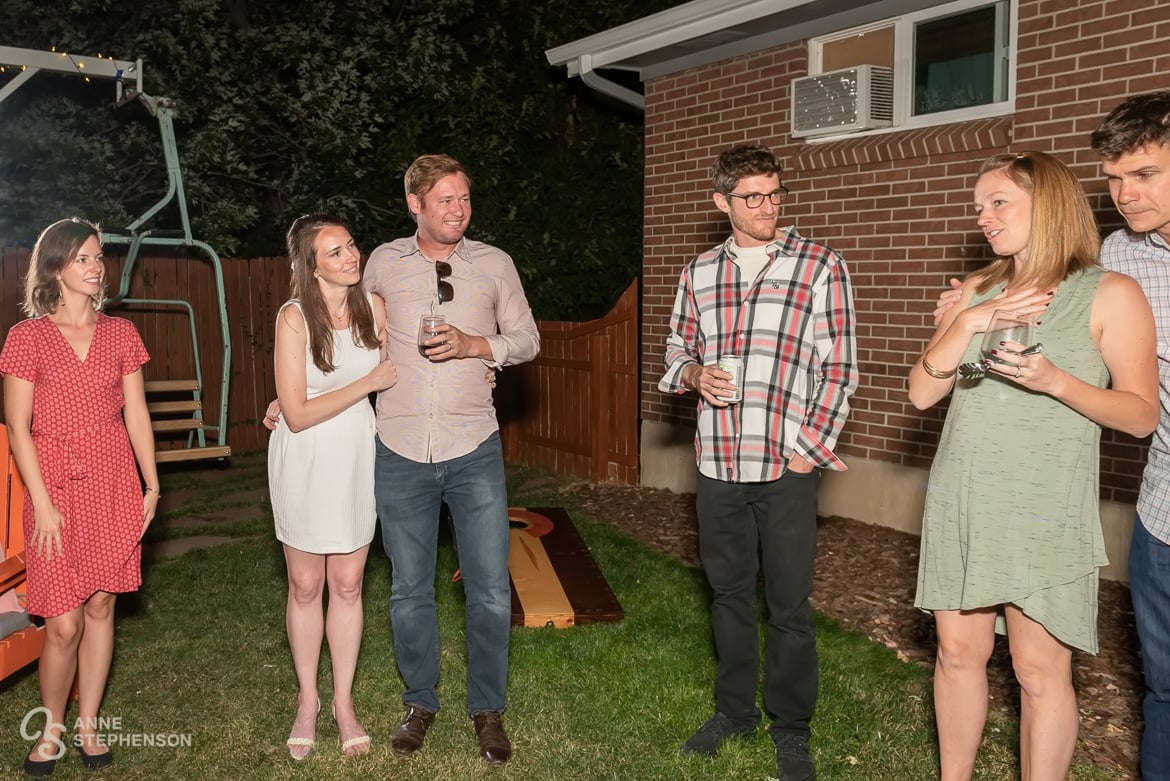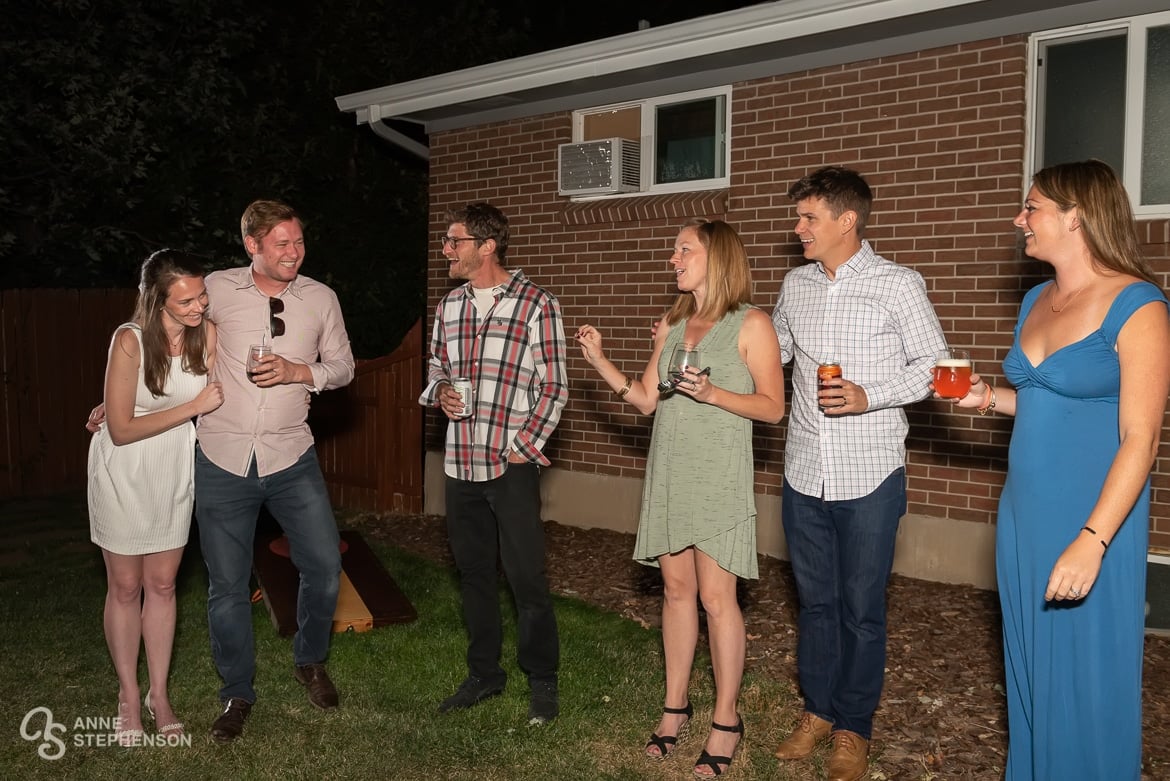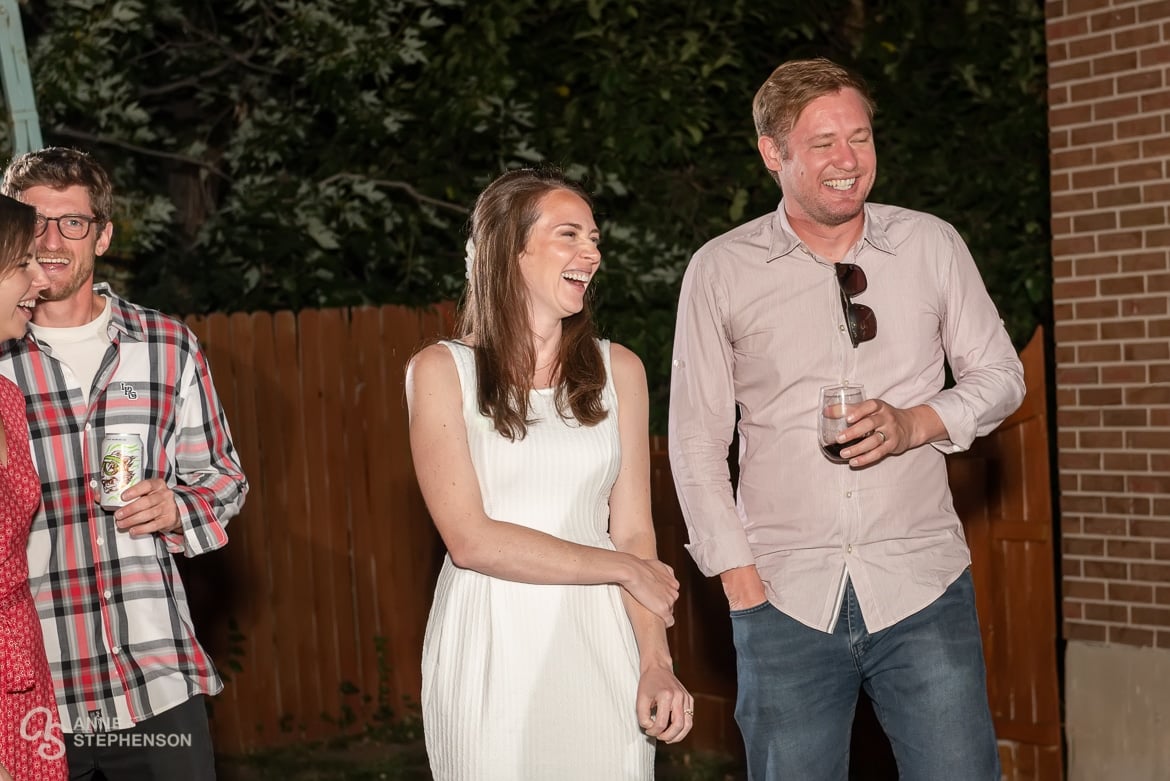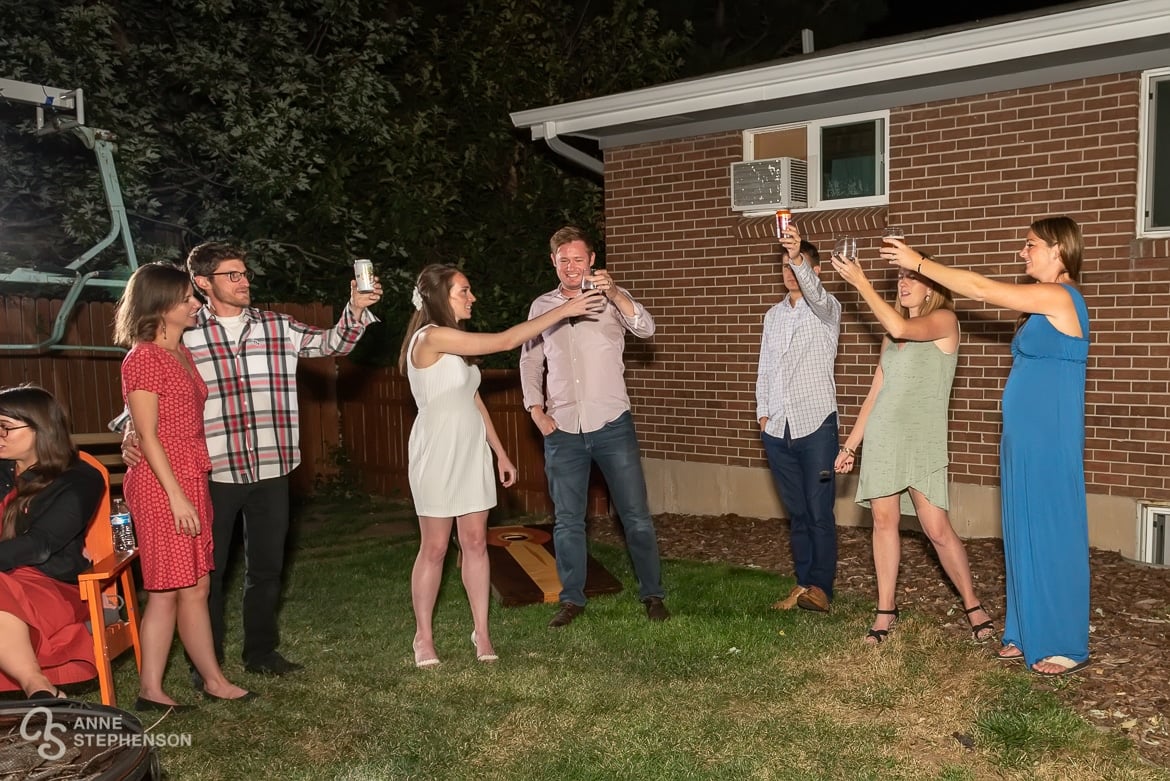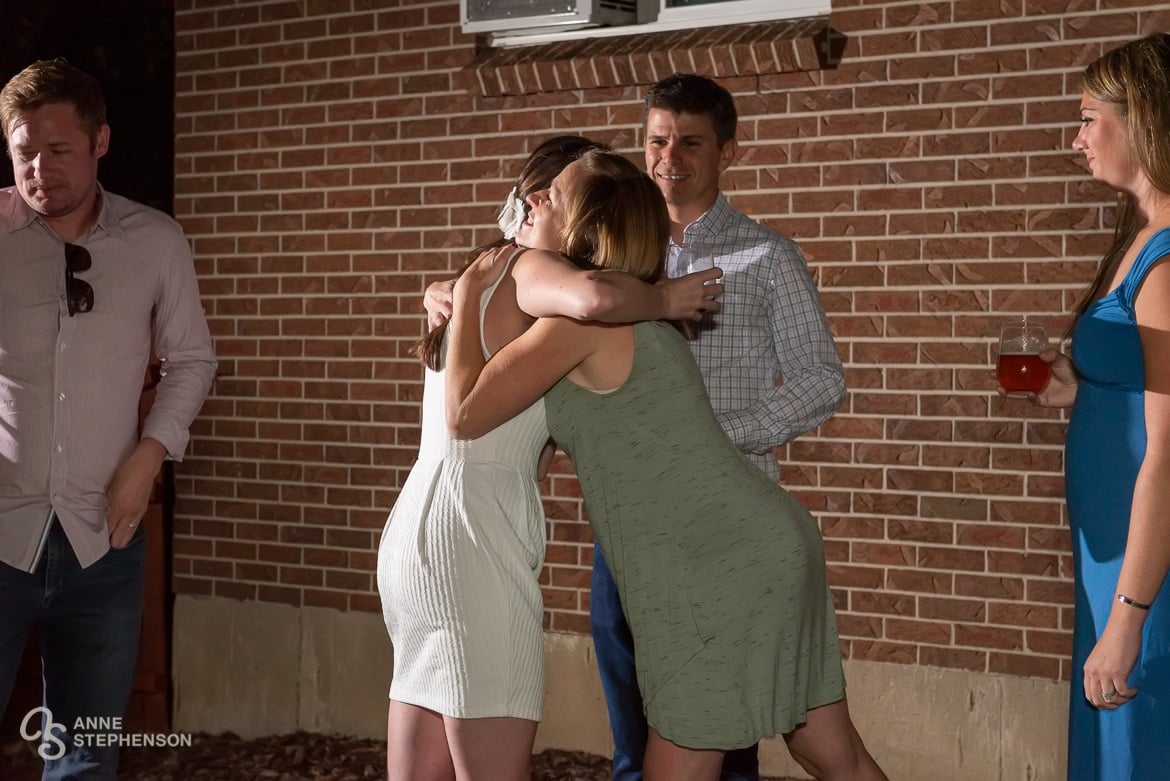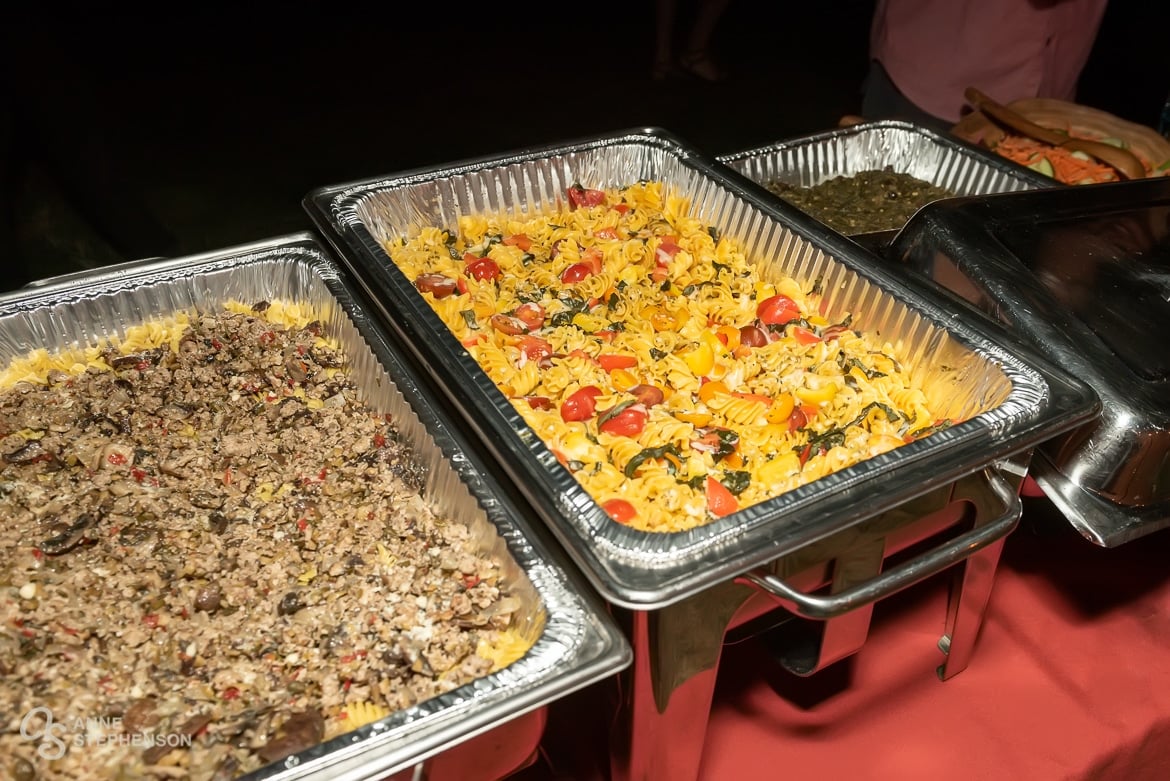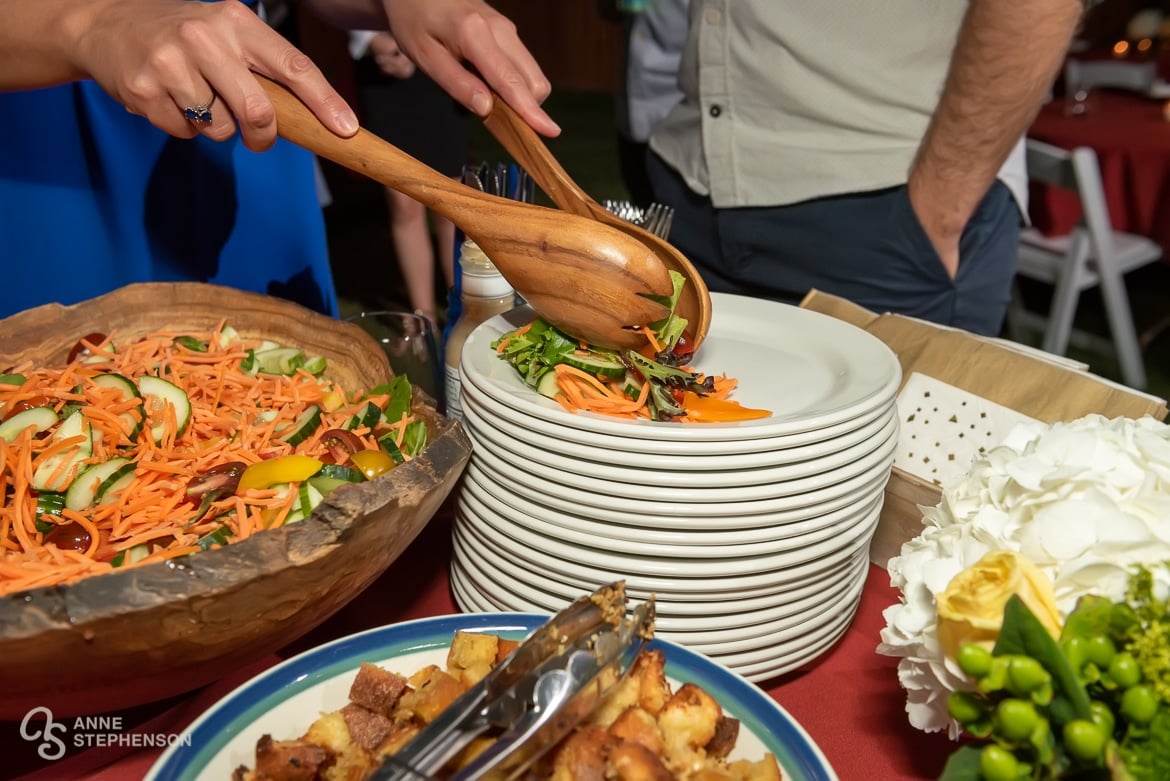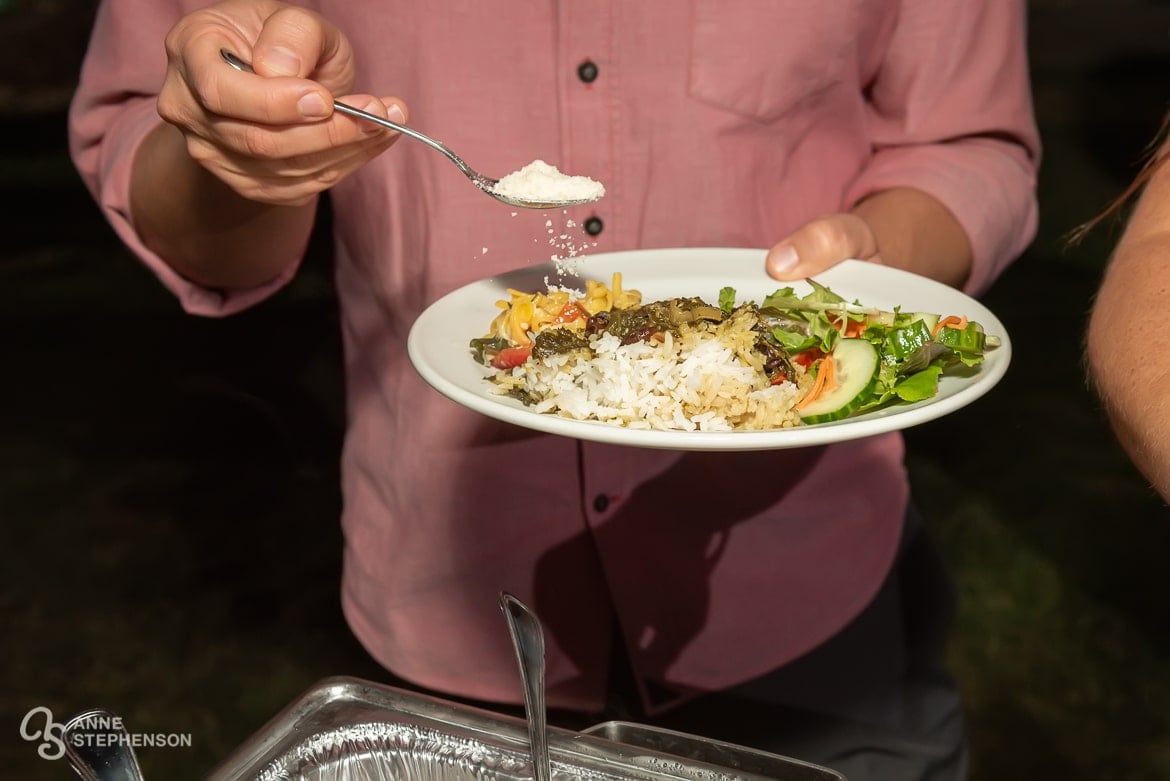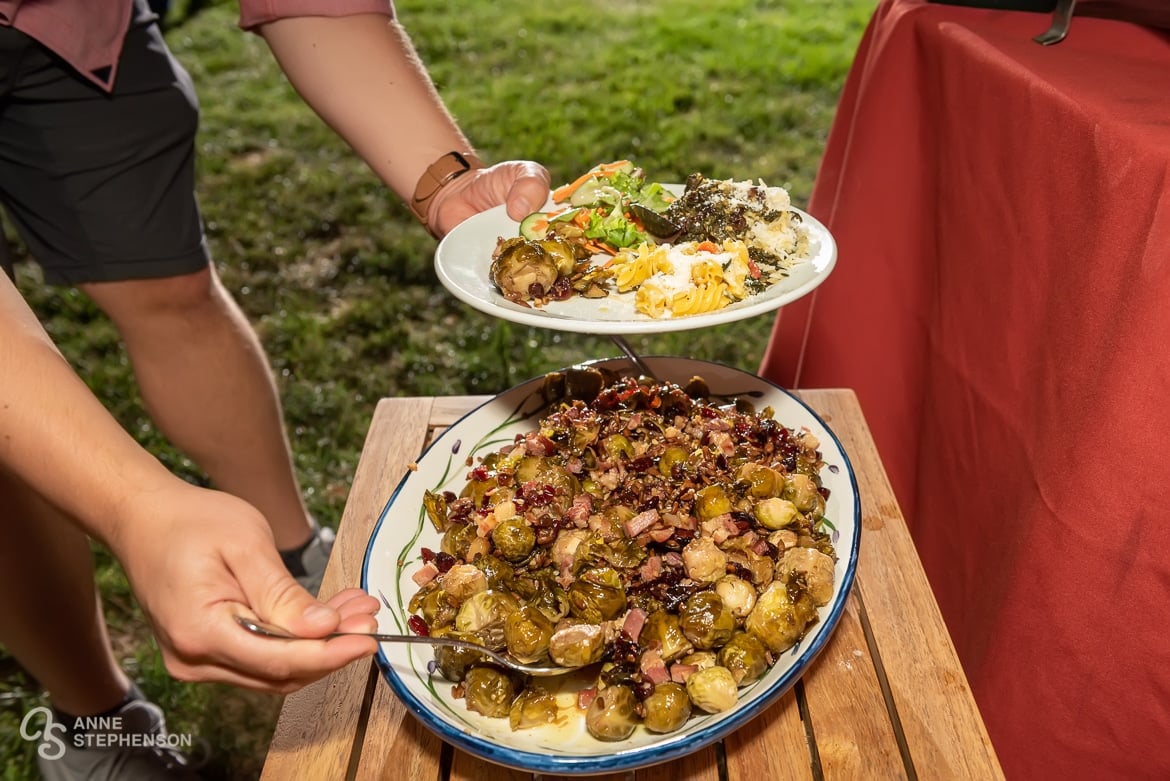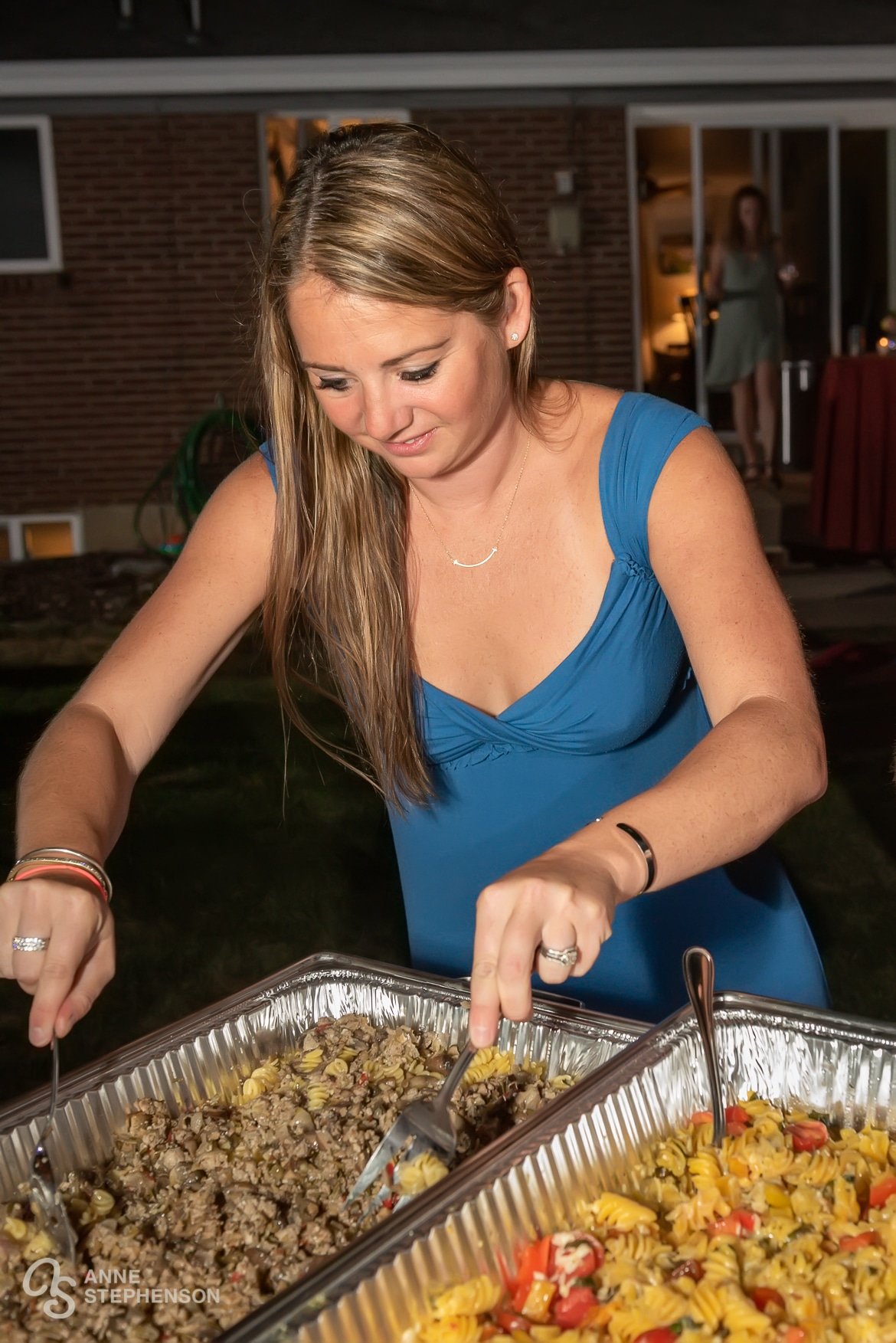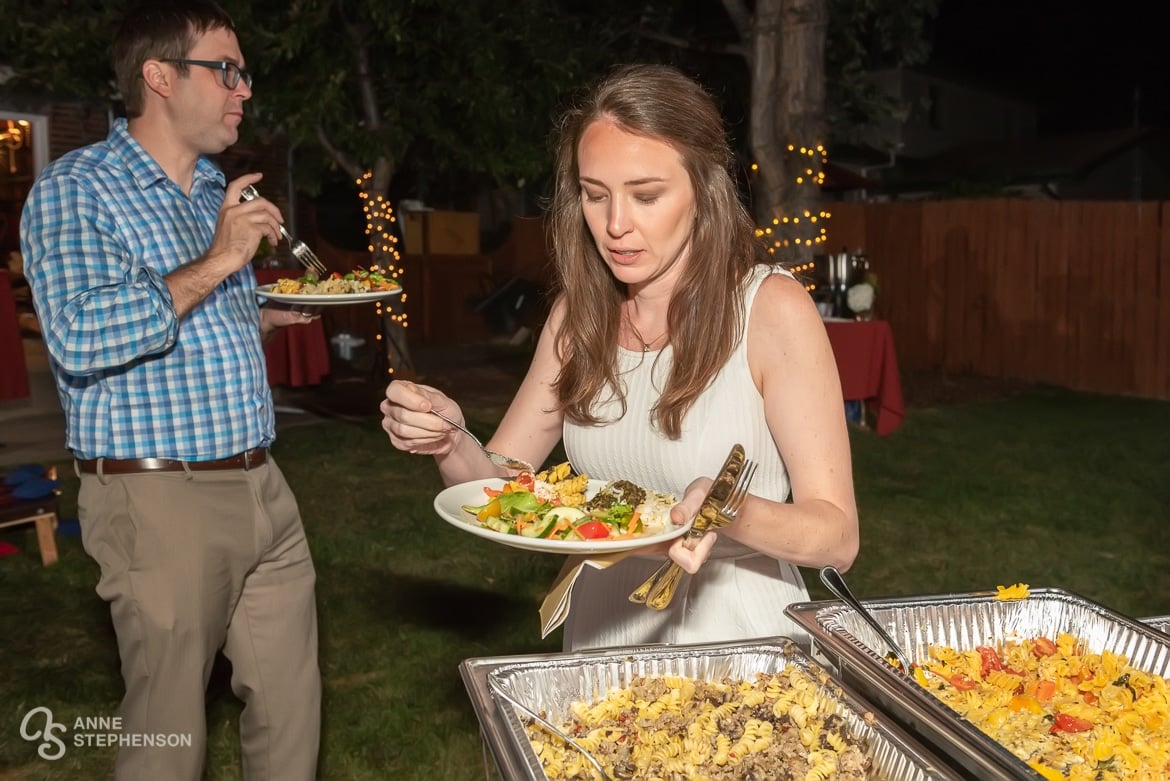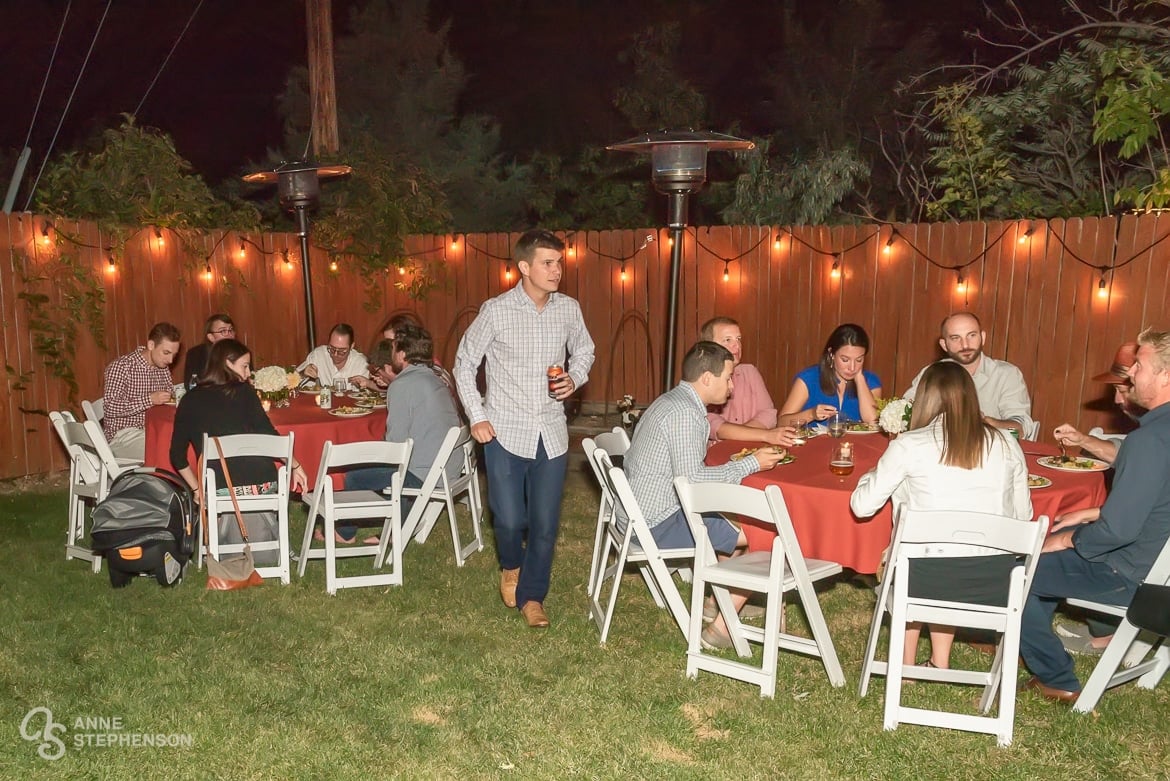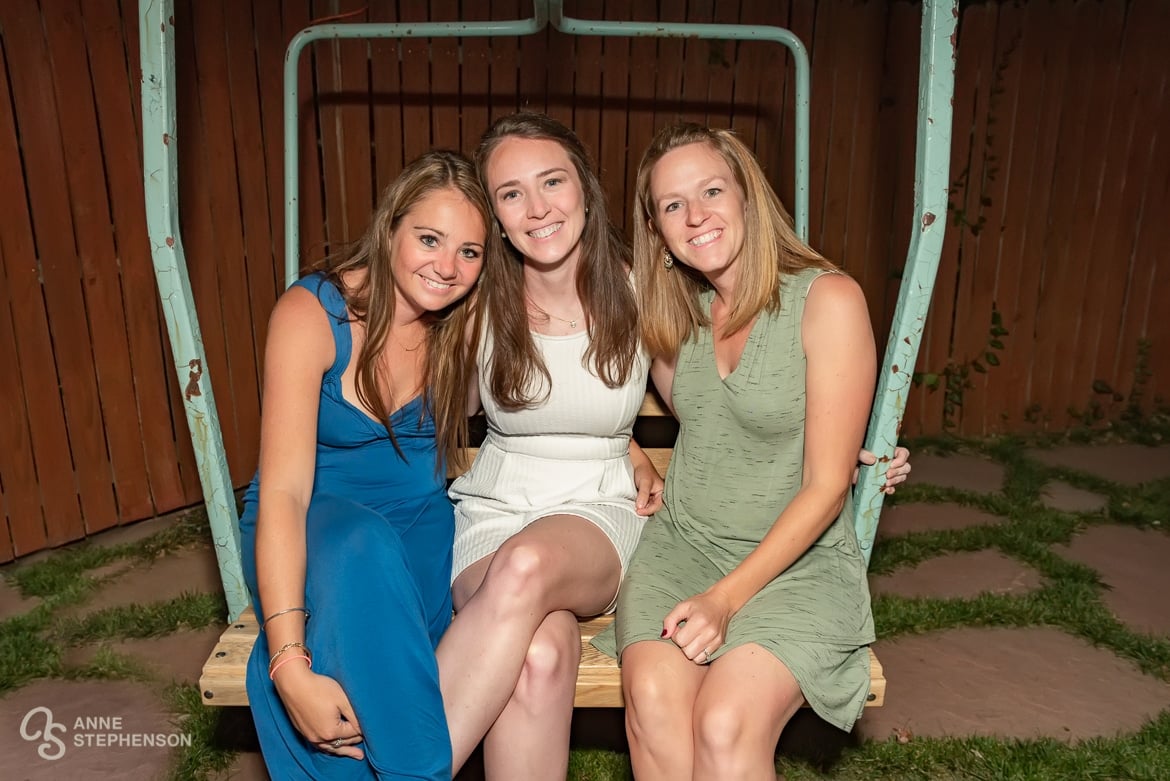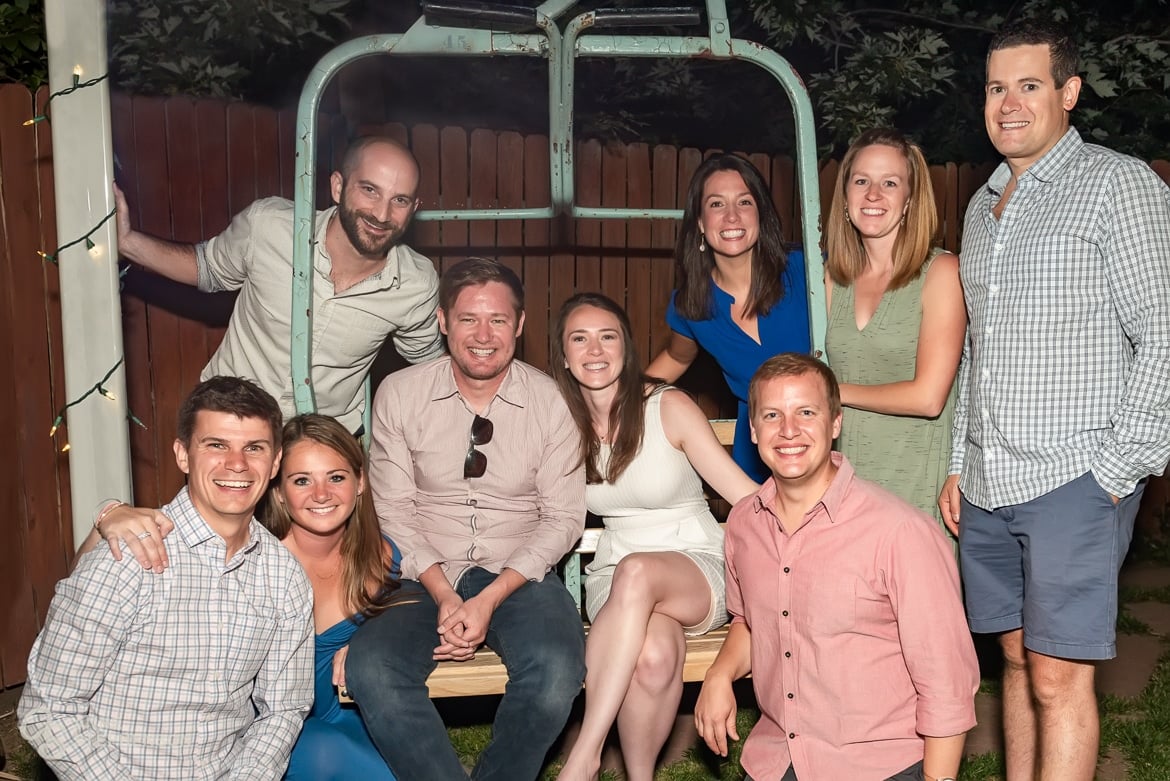 Related Content