Bat Mitzvah Event at Nissi's: Natalie
Mazel Tov!
Congratulations to Natalie, who celebrated her bat mitzvah on a rainy day in June at Nissi's music, entertainment, and event center in Lafayette, Colorado.
The venue created a colorful and lively atmosphere for the service and celebration immediately following. The various magenta, blue, and purple lighting effects and projection screens created an energetic vibe equaling Natalie's enthusiasm for her big day.
What better way to celebrate the months of mitzvah preparation than with a rock-star environment on the occasion that marks your entry into Jewish adulthood?
The Service
At the event, Natalie chanted from the Torah for the first time and led the service. She worked hard to prepare for the day with the help of Rabbi Jamie Korngold and Hebrew Tutor Caroline Saliman.
Many family members contributed to the service. These included aunts, uncles, cousins, her grandmother, great aunt, and classmates of the Adventure B'nai.
The service reflected the philosophy and principles of Adventure Judaism with a relevant, meaningful, and accessible modern service for everyone present.
During her summary speech, Natalie reflected on her journey leading up to her mitzvah day. She recounted how the training experiences shaped her life, her understanding of community, and, most importantly, her place in it.
Remembering Us Project
Natalie participated in Remember Us: The Holocaust Bnai Mitzvah Project during her mitzvah preparation. This project allows teens preparing for their mitzvah to connect with the memory of children lost in the Holocaust.
On her mitzvah, she remembered Sonja Butman, a young girl born in Nevel, Russia, in 1930 to parents Shlomo and Liba. Sonja died in the Holocaust in 1942 at just 12 years of age.
The Celebration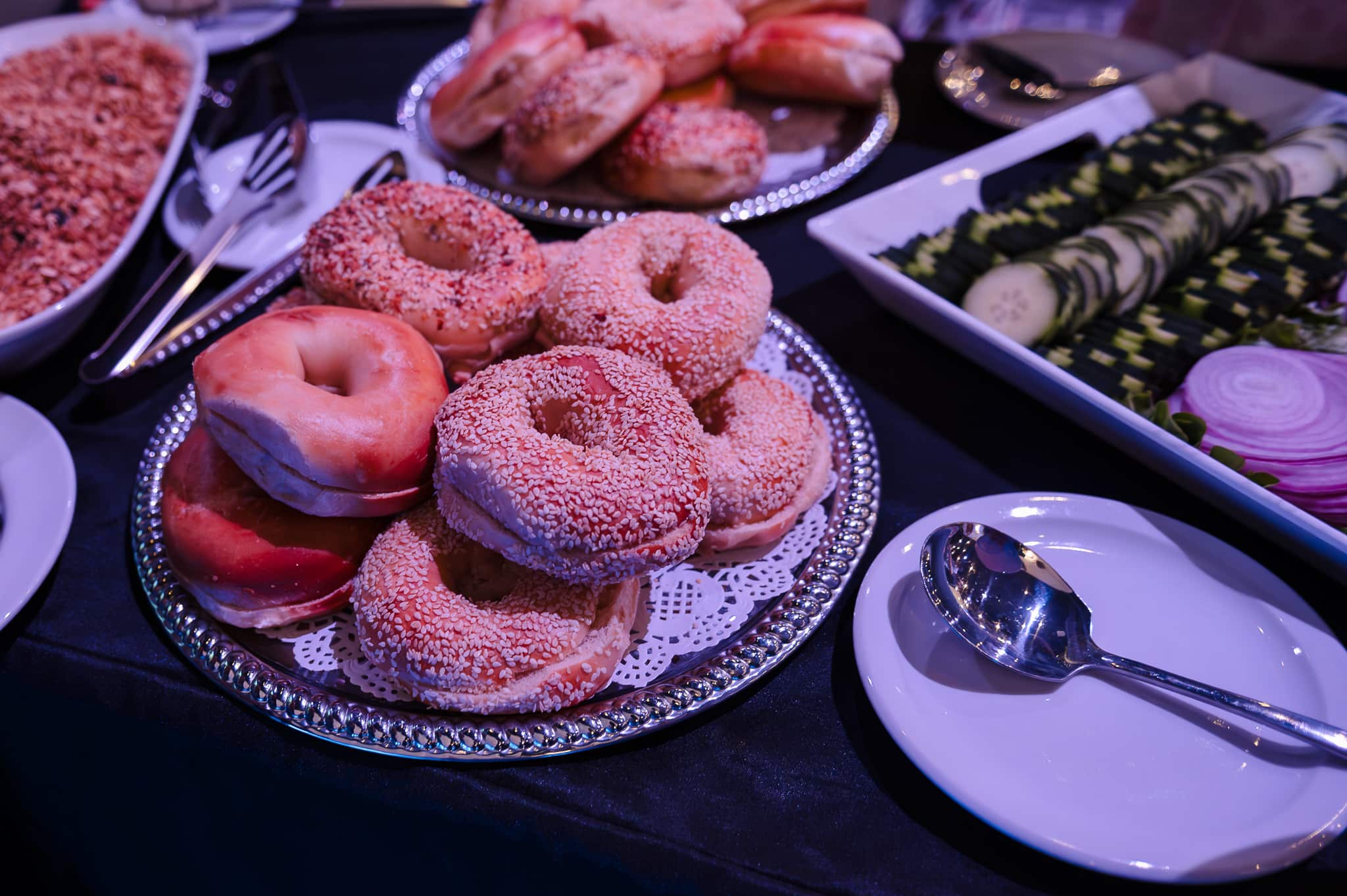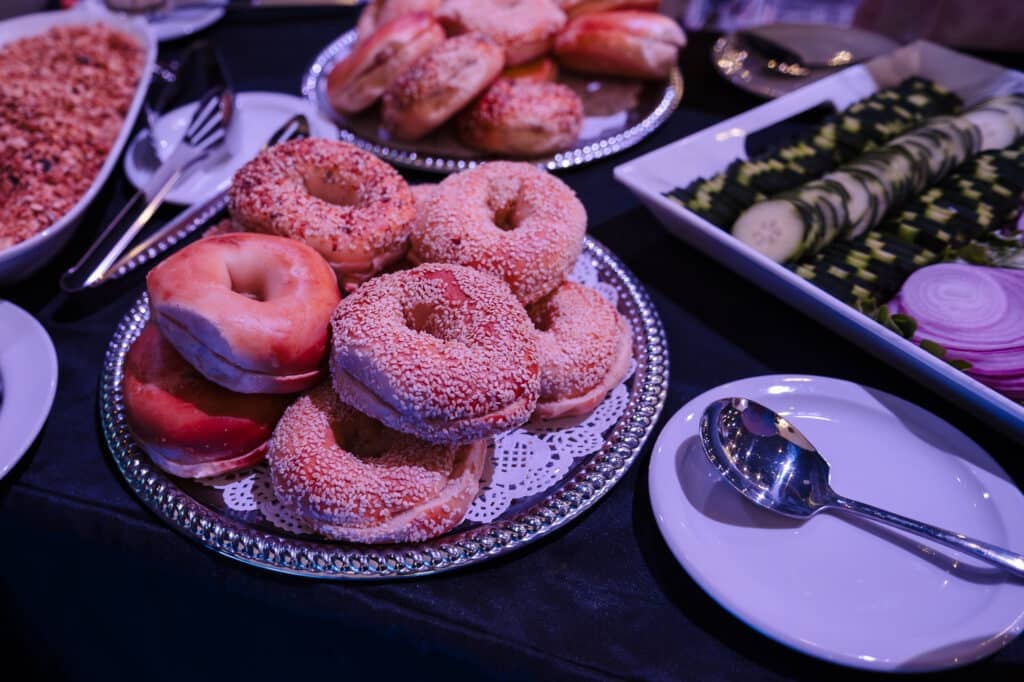 Following the service, everyone enjoyed a sweet and savory brunch buffet. The choices included French toast, bagels, assorted toppings, and many other tempting dishes.
After refueling with food, the young adults turned the balloon centerpieces into entertainment. They used their newfound energy to keep the balloons airborne as the music played on.
The DJ then announced that all participants must incorporate the moves of the Macarena Dance between any balloon taps.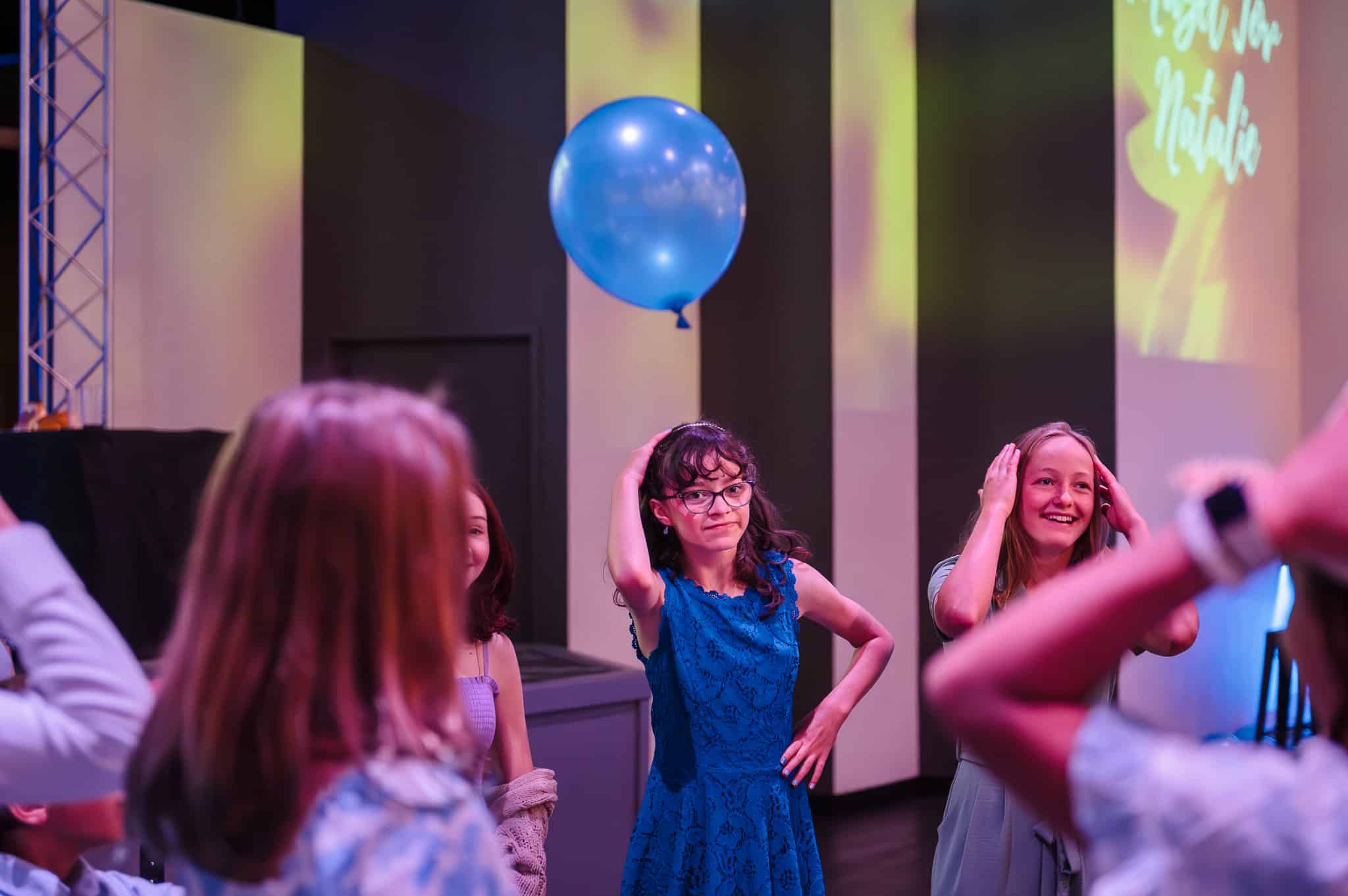 From the balloon game circle, The Hora naturally evolved.
Natalie, her mother Sabina, and her dad Alex all took a turn being respectfully lifted in chairs high above the crowd. The celebration had officially begun!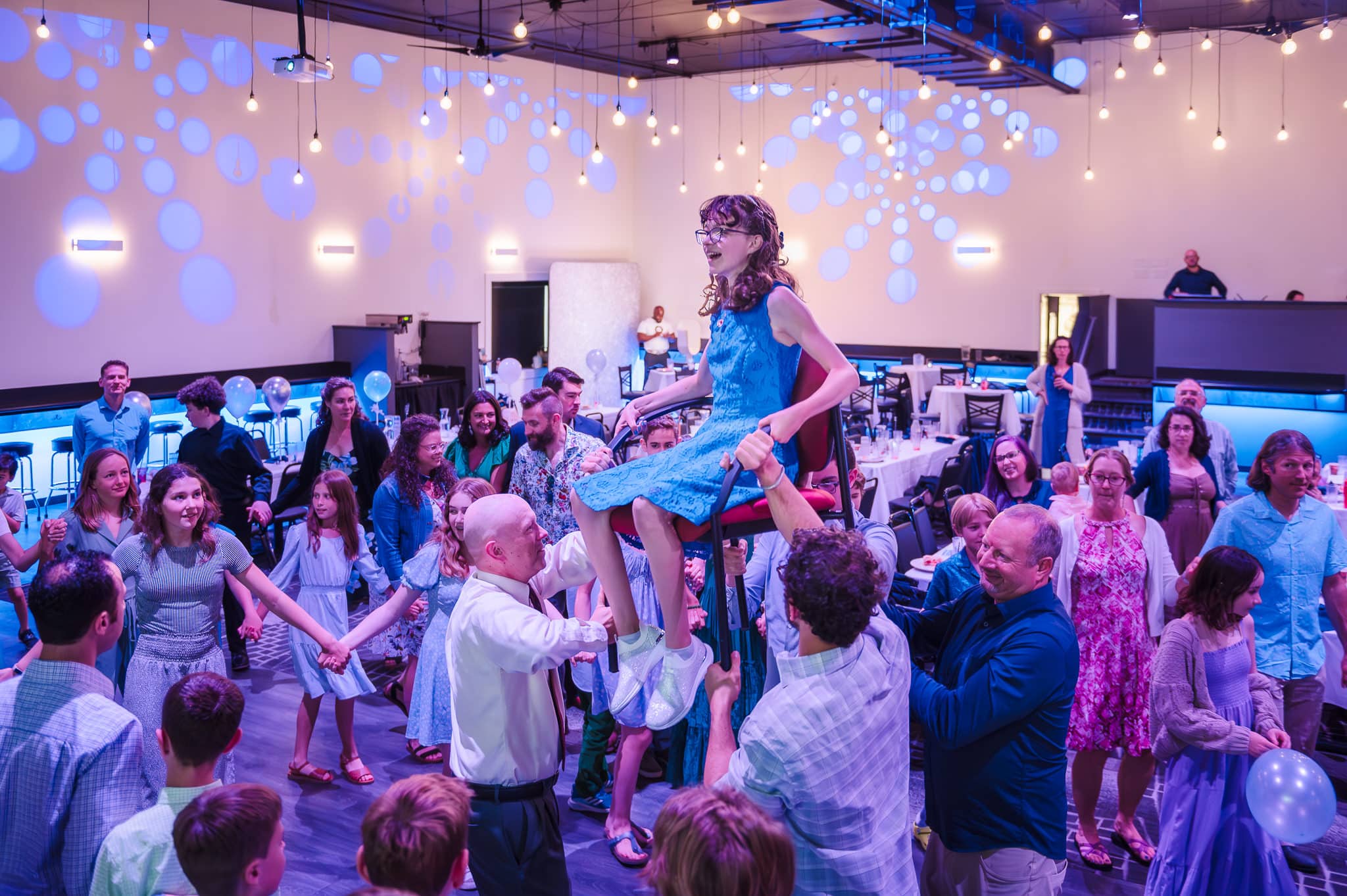 Photo Gallery
Vendor Team
The Hora
Music licensed from Artlist: Eran Barber – Bar Mitzvahs Medley
Related Mitzvah Reading