How to Select Photos for a Wedding Album
Tell a Story
Select photos from each part of the day to show a comprehensive and compelling start-to-finish story.
Break the day into logical parts and allocate a number of photos to each.
For example, there are typically 10 high-points of a wedding as shown in the bulleted list below. Allocate 10 newlywed photos and then 4 photos for each other part of the day. This would be about 46 photos, which is great for a 30-page book or album.
If the photo coverage starts later, or some traditions are not included in the reception, simply add more images to the other sections.
Preparations/details
Guest arrivals
Wedding ceremony
Newlyweds
Cocktail hour
Family photos
Reception
Toasts
Cake Cutting
Dancing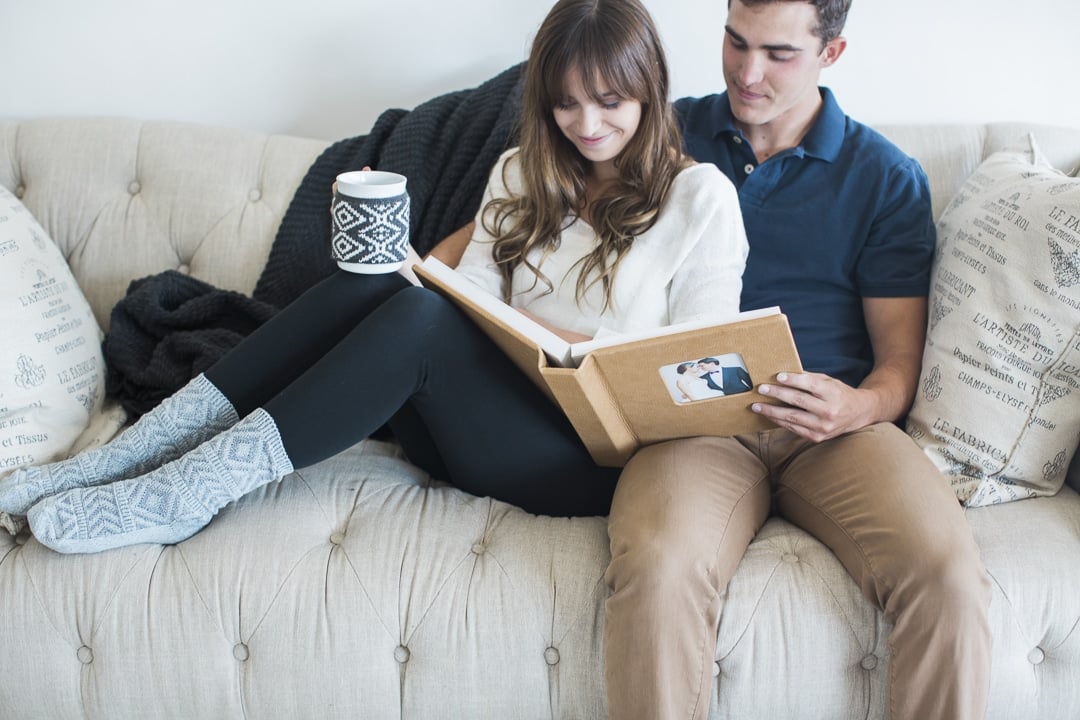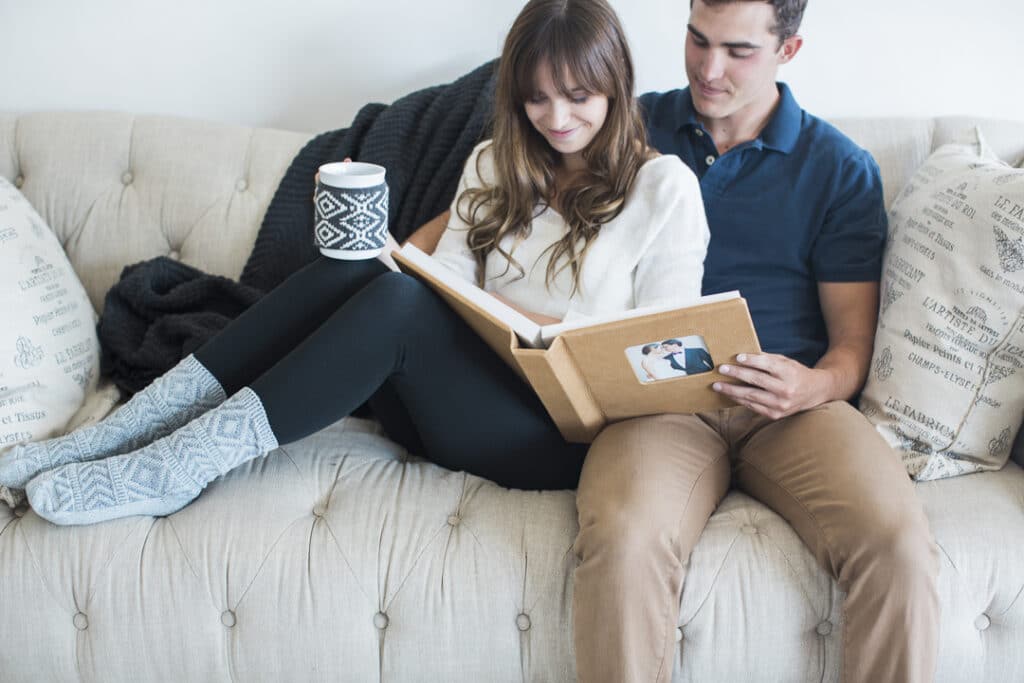 Recommended Number of Images
Narrowing down the many photographs from your special day and choosing your favorite images for an album or photo book sometimes feels like a difficult task.
Whether you select your own images or ask your photographer to choose for you, use the guidelines below to help with selecting the overall number of images.
2 pages = 1 spread
20 pages (10 spreads) = approximately 32 images
30 pages (15 spreads) = approximately 50 images
40 pages (20 spreads) = approximately 65 images
50 pages (25 spreads) = approximately 80 images
60 pages (30 spreads) = approximately 95 images
70 pages (35 spreads) = approximately 110 images
80 pages (40 spreads) = approximately 125 images
Duplicate Images
Since photographers often include a vertical and a horizontal image of the same subject, include both options in your selection list. This provides more options for the designer. Just be sure to note that you want one or the other so you don't end up with duplicate content.
Black and White vs. Color
While there are several schools of thought and arguments about combining black-and-white images with color on the page, don't be afraid to play and break the so-called rules. A mix of color and black-and-white images often looks nice together if balanced properly within the design.
Choose black and white images for shots that contain raw emotions like your vows or the first dance or photos that you want to emphasize. Include both the black and white and color images from a section and allow the designer to choose what works best. Swap them for color images if the look doesn't fit the aesthetic of your album or photobook. Just be sure to include more than one black-and-white photo spread in your entire album to balance the look and feel.
Related Posts