How to Throw the Best Going Away Party & Get Great Photos
Saying farewell to your cherished friends, family members, and colleagues as they embark on a new chapter in life often evokes bittersweet emotions. Rather than focusing on the sadness, why not celebrate their journey, and let them know how much you care? Give the special people in your life a special send-off party and capture all of the memorable moments with photography.
Plan Ahead
Consult with the guest of honor at the beginning of your planning process to ensure you choose a date that works within their schedule and anticipated life changes. You may want to move your party date up a little sooner than you anticipated to prevent causing stress. After all, you want your guest of honor to enjoy their party and not find themselves awkwardly saying they can't attend due to an unanticipated delay or conflict.
Create a Guest List
Before getting into the details of the venue, theme, and food, get an idea of the number of people who will attend the party. Enlist the help of friends, family, schoolmates, and workmates to ensure you include everyone important to the guest of honor.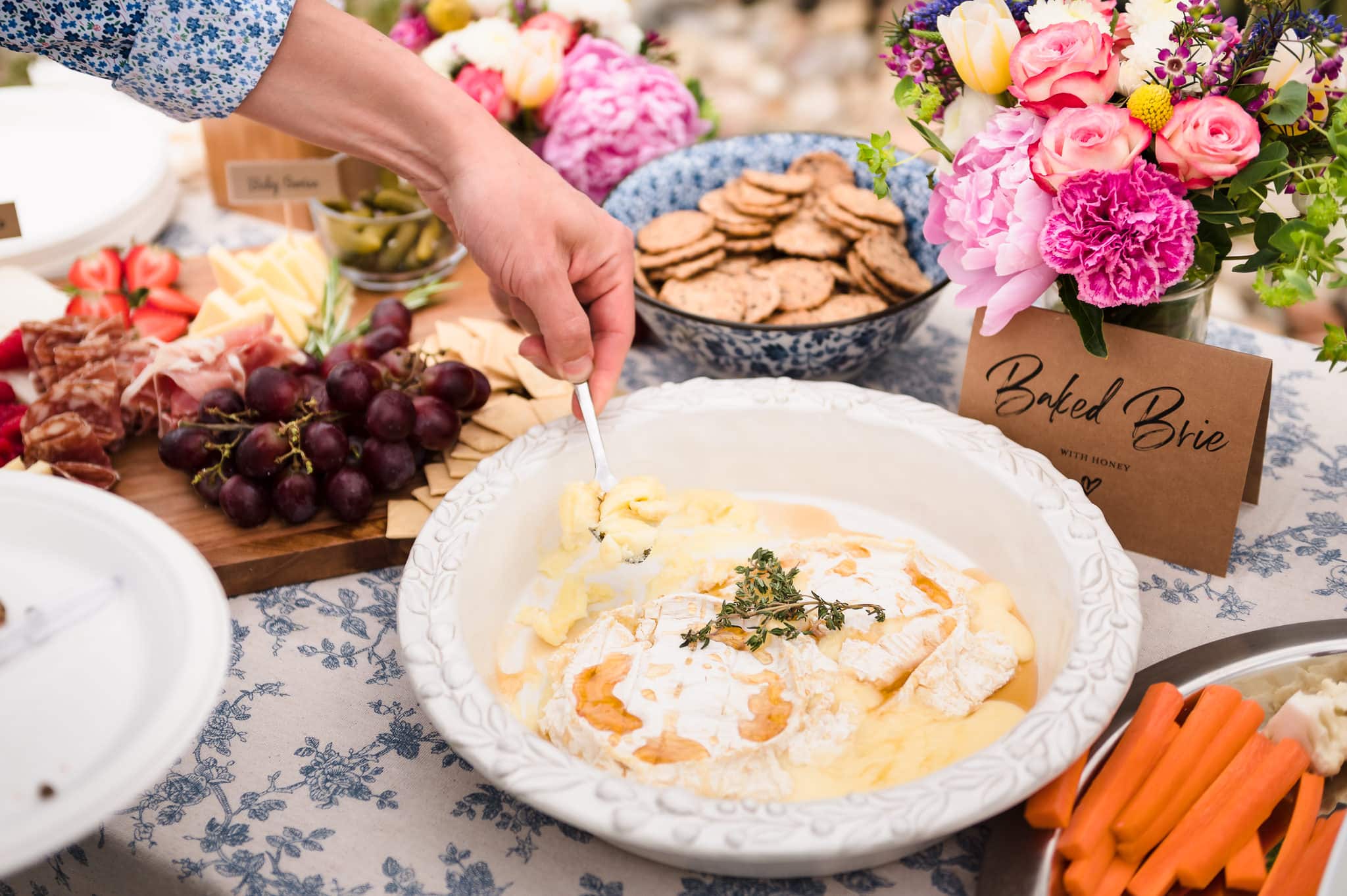 Choose a Theme
Consider the interests and personal style of your honoree to determine the farewell party's theme and ambiance. Whether a casual backyard BBQ, a lively dance party, or an elegant dinner, choose a vibe that reflects the guest of honor's unique personality.
Theme Ideas
Tropical: Beach-themed decorations, Hawaiian shirts, and refreshing cocktails.
Retro: Throwback music, vintage decor, and costumes inspired by the guest of honor's favorite era.
Game Night: Board games, card games, and interactive activities.
Outdoor Adventure: Camping, hiking, or picnic activities with tents, campfires, and outdoor games.
Movies/Cinema: Big screen, popcorn, and comfy seating.
Masquerade Ball: Glamorous attire and masks.
Karaoke: Stage, microphones, and a wide selection of songs.
Packing Party: Bring boxes, tape, and packing peanuts.
Wild West: Cowboy hats, boots, horseshoes, and galvanized buckets filled with drinks.
Ice Cream: Candy toppings, sauces, whipped cream, and sprinkles.
Make an Engaging Invitation
Craft an invitation that sets the tone and gets people excited for the event. Incorporate personalized designs or digital invites to make it unique and engaging. In addition to an artful design, include essential details such as the date, time, venue, and any specific instructions or requests. Give clear directions on how to RSVP and whether giving a gift or a small memento is appropriate.
Incorporate Personal Touches
Decorate the venue with pictures and memorabilia that highlight the guest of honor's journey. Display a timeline of significant milestones, achievements, and shared experiences. Personalize the menu by including their favorite dishes or signature drinks.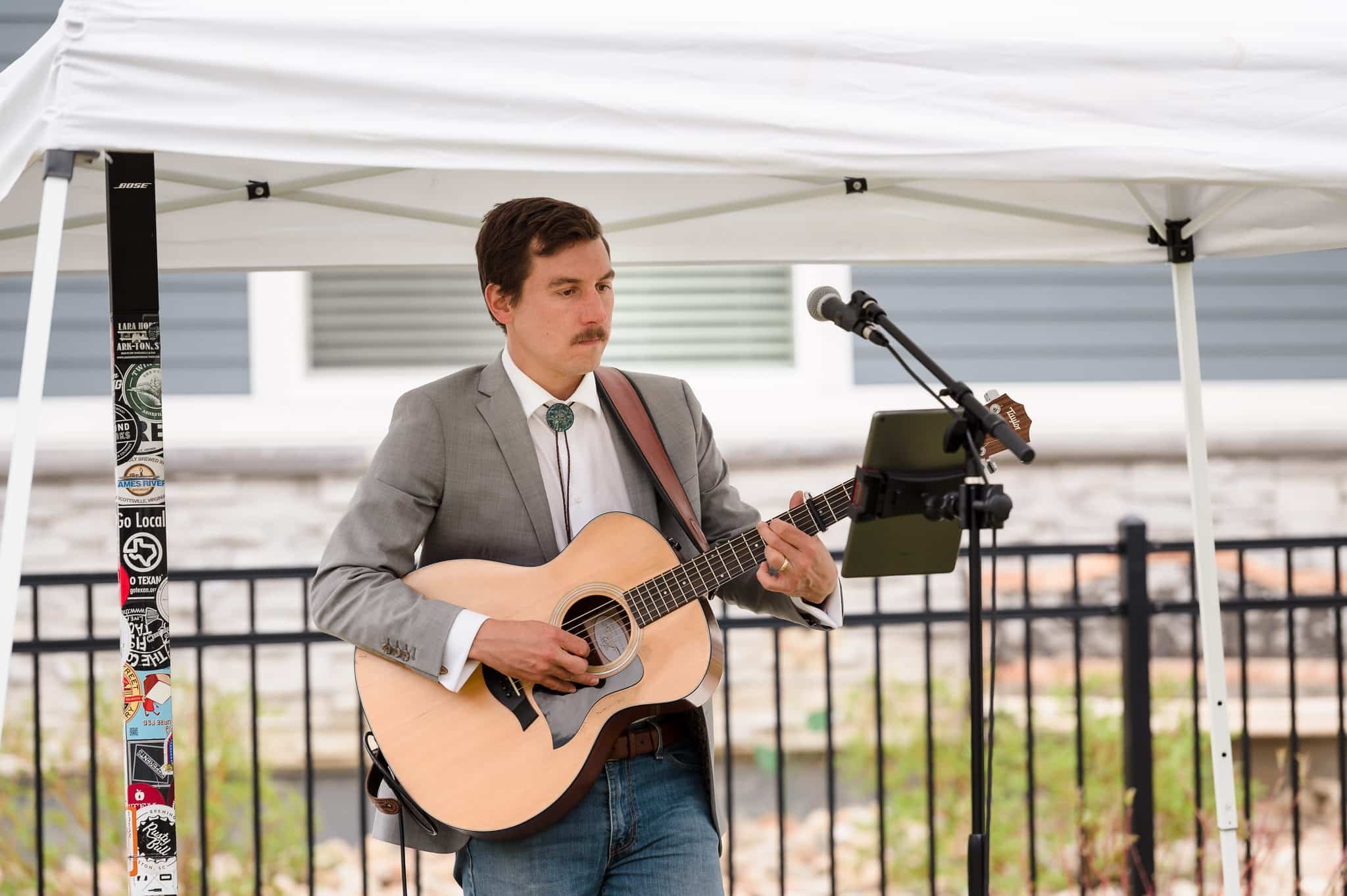 Set Up Activities and Games
Engage the guests with fun and interactive activities with a personal touch. Set up a memory jar with colorful strips of paper whereby attendees can write down their favorite memories or well wishes. Arrange a photo booth with props and costumes for fun and entertaining snapshots. Create a guestbook, either with blank pages or a printed one with photos collected from the guests for everyone to leave heartfelt messages and advice.
Set Aside Speech Time
Designate a time during the party for close friends, family, or colleagues to express their emotions and appreciation through heartfelt speeches. Encourage the sharing of stories, anecdotes, and well wishes for the guest of honor's future endeavors. Be sure to keep several boxes of Kleenex® on hand for those inevitable teary-eyed moments.
Thoughtful Farewell Gifts
Prepare a thoughtful parting gift for the guest of honor to remember their time with everyone. Consider personalized items, such as a scrapbook filled with memories, a custom-made photo album, or a heartfelt letter from everyone attending the party. The gift should be meaningful, and symbolic, as well as reflective of the relationship shared.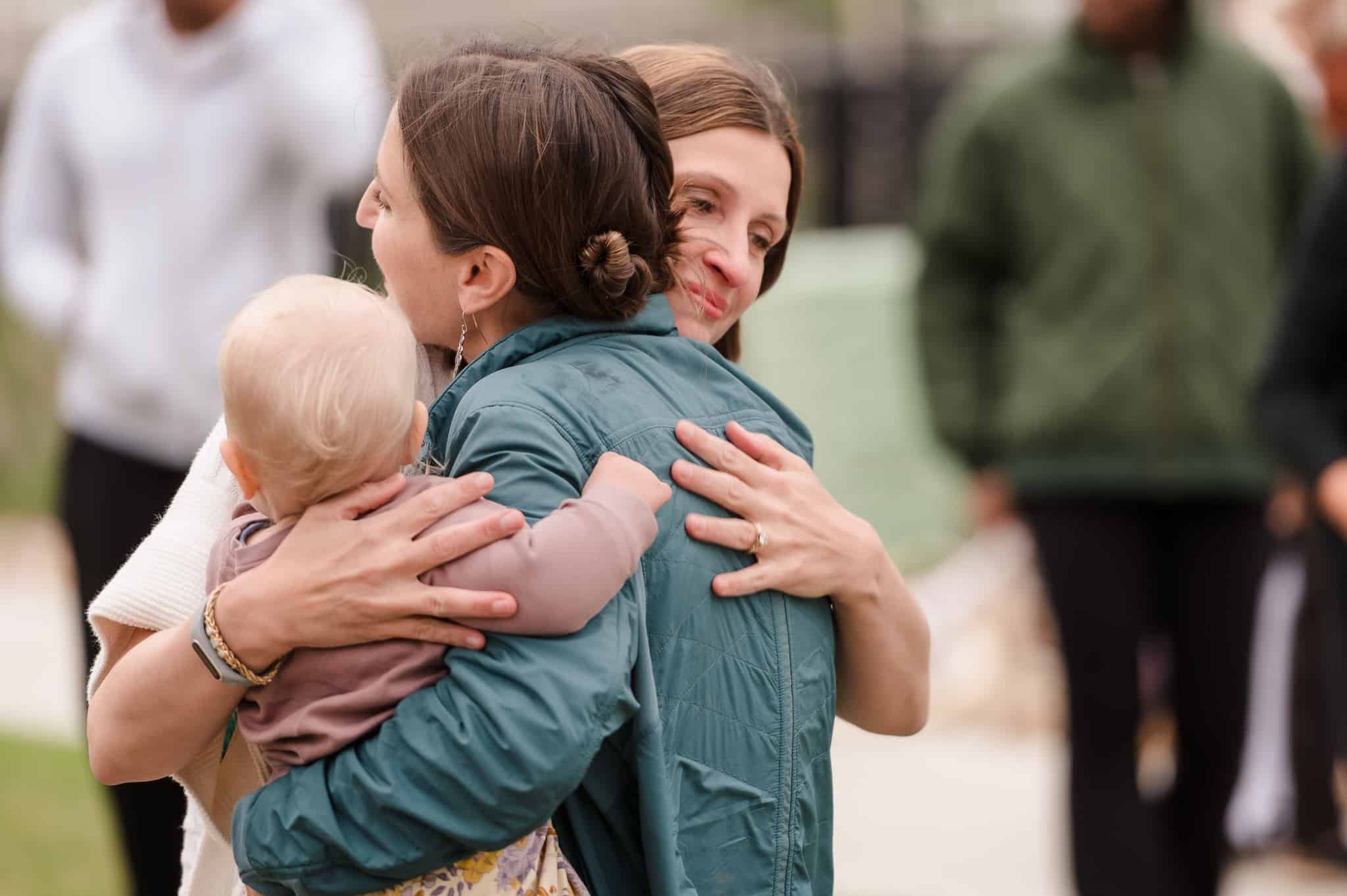 How-To Capture the Best Photo Moments
Taking photos at a going away party creates a tangible way to connect with memories, even when distance separates us. After the event, whenever you flip or scroll through the images, you will remember the bittersweet joy, laughter, and heartfelt connections of everyone attending and most importantly, the honoree. Here are a few considerations for capturing the best photo moments.
Hire a professional photographer to take candid, emotion-filled moments throughout the event. This ensures that everyone thoroughly enjoys the party without the worry over taking pictures.
Set up a professional or amateur designated photo booth area with props and accessories that match the party theme.
Put together a group photo checklist and schedule a time for group photos with the guest of honor at a specific stage of the event.
Think about the lighting for ambiance and to enhance the quality of the photos. Natural lighting works great during daylight hours. If the party takes place at night, consider using well-placed and strategically placed lighting to create a warm and inviting atmosphere.
In addition to capturing people, ensure that the photographer documents the party's decorations, food arrangements, and other unique details.
After the party, share the photos with the guest of honor and all the attendees, whether through a private online album or by printing them and distributing copies as keepsakes.
Final Thoughts
Organizing an unforgettable going away party involves thoughtfulness and personalization. By putting together an event tailored to your honoree, you create a party that reflects their unique journey and gives an incredibly personal and memorable experience.
Remember, though, it's not just about the party itself but also making memories. Be sure to capture photographs to share after the event that will warm everyone's hearts as they think about their friends, family, or colleagues embarking on new adventures.
Related Tips