Ways to Honor Your Mother on Your Wedding Day
Honoring and including your mother, stepmother, or mother-in-law on your big day can make your wedding even more meaningful and special. A beautiful and heartfelt tribute to the mothers in your life on your wedding day can be a perfect sentimental gesture to recognize the women in your life who raised you. Remember that there is no right or wrong way to honor your loved ones, so choose the gestures that feel most meaningful to you and your partner.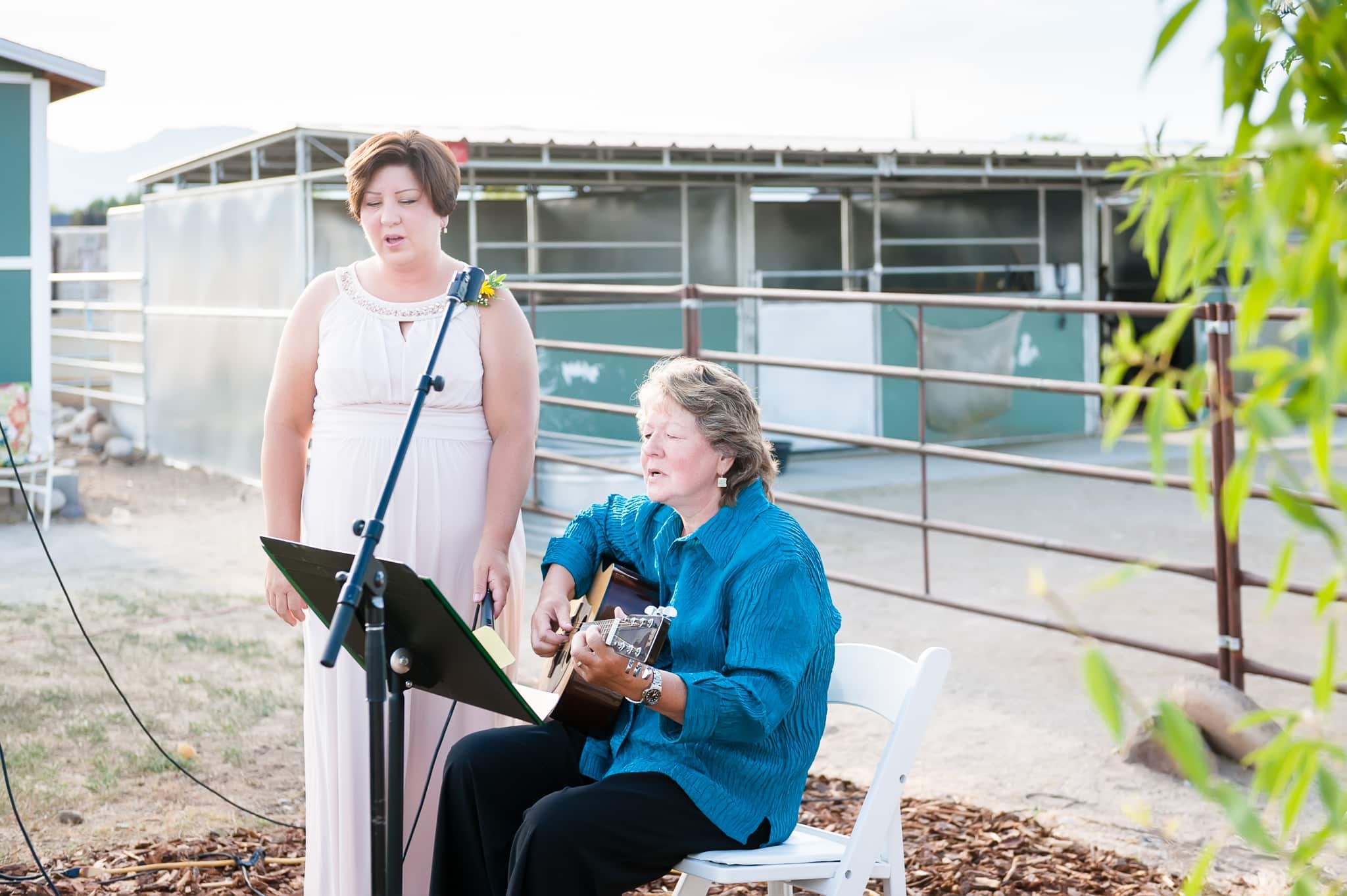 Show Off Her Talents
Most moms will want to help their daughters in whatever way possible and volunteer to lend a hand. Before accepting assistance, consider your mom's talents and time. Double-check that you don't overwhelm her if you decide to say yes to her proposition.
Depending on your mother's talents, these ideas may be a great fit for your wedding.
Book lovers: Appoint your mom to read a passage from a book, poem, or prayer at the ceremony that speaks about a Mother's love.
Fashion: Include mom in your quest for the perfect wedding dress and bring her along for tryouts.
Musicians: Have your mom play an instrument, accompany your wedding singer, or perform a short song at the ceremony.
Crafters: Set up a date with your mom to shop and craft wedding favors. Create a photo table, gift card box, or signage together for the wedding.
Speakers/humorists: Ask mom to say a prayer or raise a toast during the reception.
Cook/baker: Invite mom along as an expert taster at your menu sampling and cake tasting. If she excels in cooking or baking, include a mom-approved recipe for one of her famous dishes on your wedding program or with your guest favors.
Whatever special skills your mom has, any of these personal contributions can provide a special and unique experience you will remember for years to come.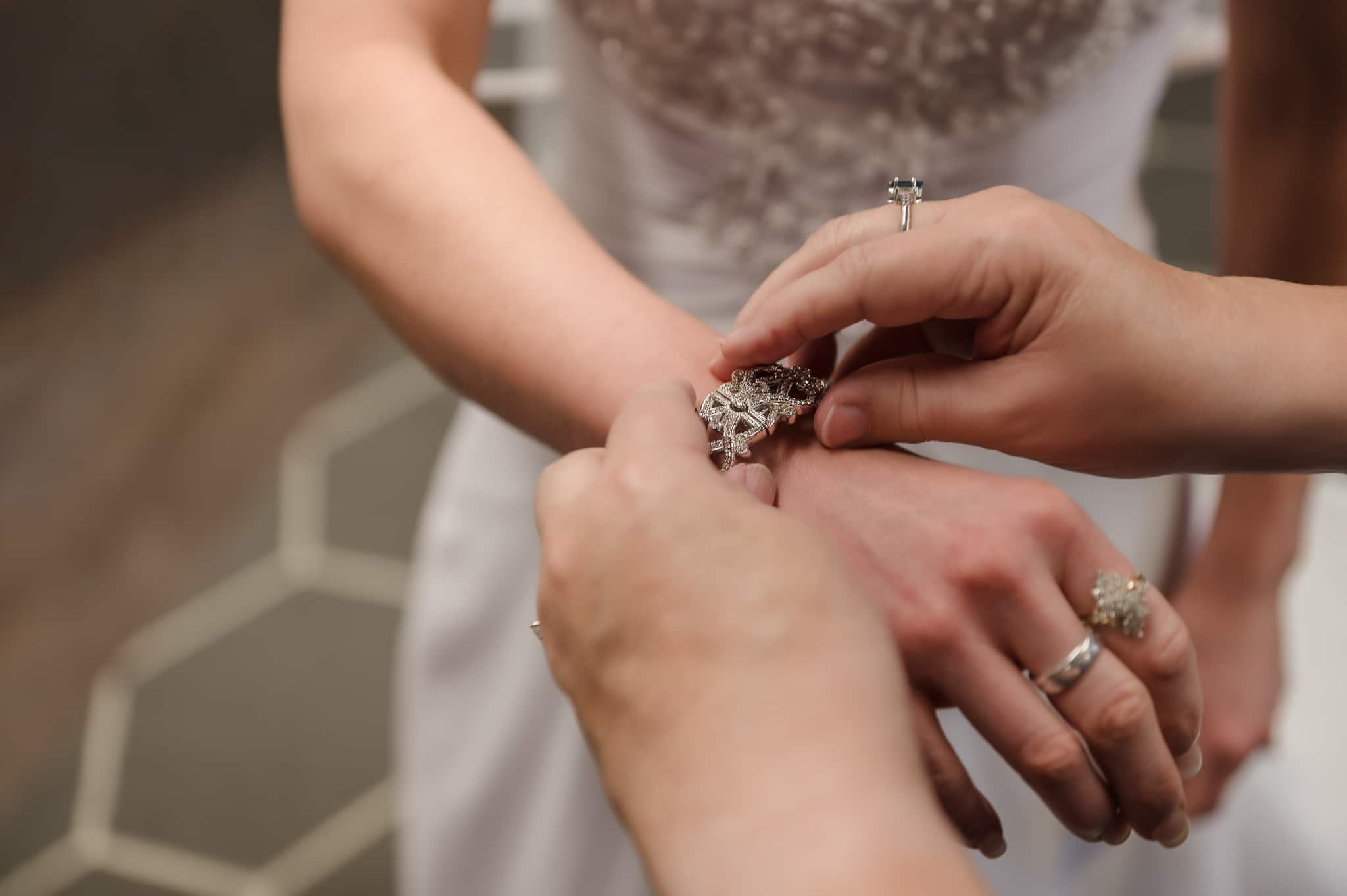 Borrow Something
Keep Mom close to your heart on your wedding day by borrowing a special occasion or heirloom piece of jewelry from her such as a necklace, bracelet, or earrings. If you don't want to wear the item, potentially pin it to your bouquet or sew it into the lining of your dress. Remember to remove it, however, and return following the event.
Consider including your mom's wedding dress as part of your attire. Ascertain whether you can repurpose the dress completely or if you are simply borrowing it and returning it in the same condition. You may want to wear her veil or sew part of her dress into the underside of yours. You may even be able to turn some of her wedding dress into a clutch purse. Or, your florist can wrap your bouquet with the fabric or decorative details of your mom's wedding dress like lace trim.
As a bonus, In the event you're holding a traditional wedding, you can count this item toward your "something borrowed" for the day.
Ways to Honor Your Mother on Your Wedding Day: Photo Opps
Thank Her
Share your gratitude and loving feelings toward your mother by writing her a note on your wedding day. This is an easy way to let her know how important she is to you and to honor her. Tuck the note into her purse as a surprise, or slip the note into her hand during the get-ready part of the day and let her know she can read it whenever she prefers.
If you have the budget, you could also include a special gift with your note such as a custom keepsake or a piece of jewelry.
You may also want to publicly note your appreciation for your mom during your wedding day. Give your mother a shout-out in your program. Before the ceremony, honor your moms with a rose while the officiant speaks a few words. Or, express your love and thanks for her by giving a toast at the reception.
Embrace Tradition
There are many traditional ways to honor your mother on your wedding day. Traditional moms will love supporting you on your big day by continuing the time-honored ritual of helping you get ready. They can assist you with your dress, putting on jewelry, or adjusting your veil so you look perfect for the day.
Additionally, you may want to incorporate a few of your mom's traditions by doing something cultural or adopting an activity she did at her wedding. Ask in advance what means the most to her and discuss options on how to include these in a modern way for your wedding.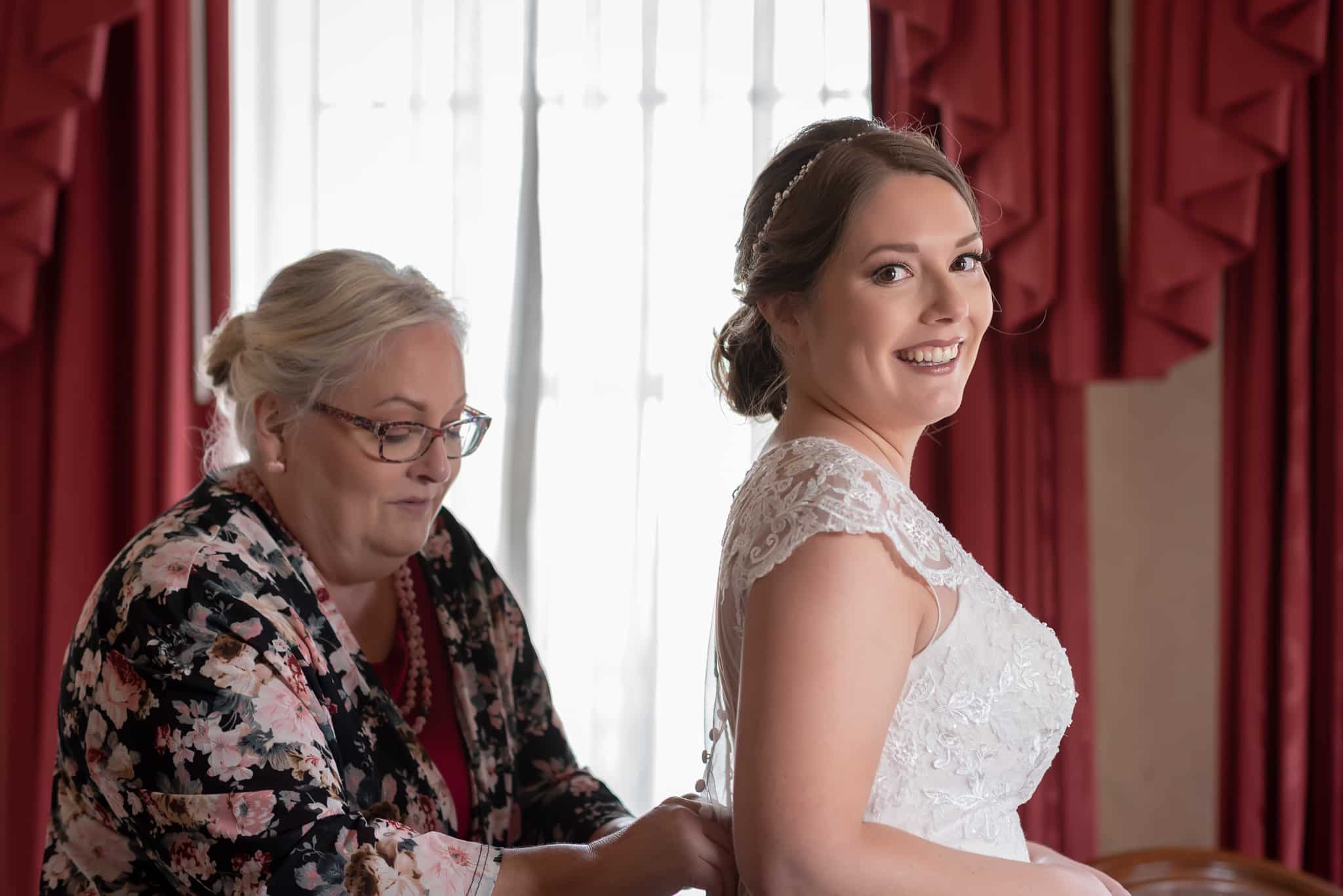 Put a Spin on Things
Rather than walking with just your dad down the aisle, ask your mom to take your other arm and walk with you. Or, in the event that your mom raised and supported you solo, ask her to walk you down the aisle.
If you regard your relationship with your mom as more of a friend, ask her to be your matron of honor and be a part of the bridal party. This is a great way to recognize and acknowledge your mom as your bestie.
Finally, instead of tossing your bouquet to the crowd, present it to your mom.
Dedicate a Song
Ask the DJ to announce and play a song dedicated to your Mom. It could be a song you both enjoyed jamming to in the car together or cranked up when it was house cleaning day. Alternatively, request a song that you know is her favorite. If you both love dancing, share a personal mother-daughter moment on the dance floor and invite all the other guests to join in the fun.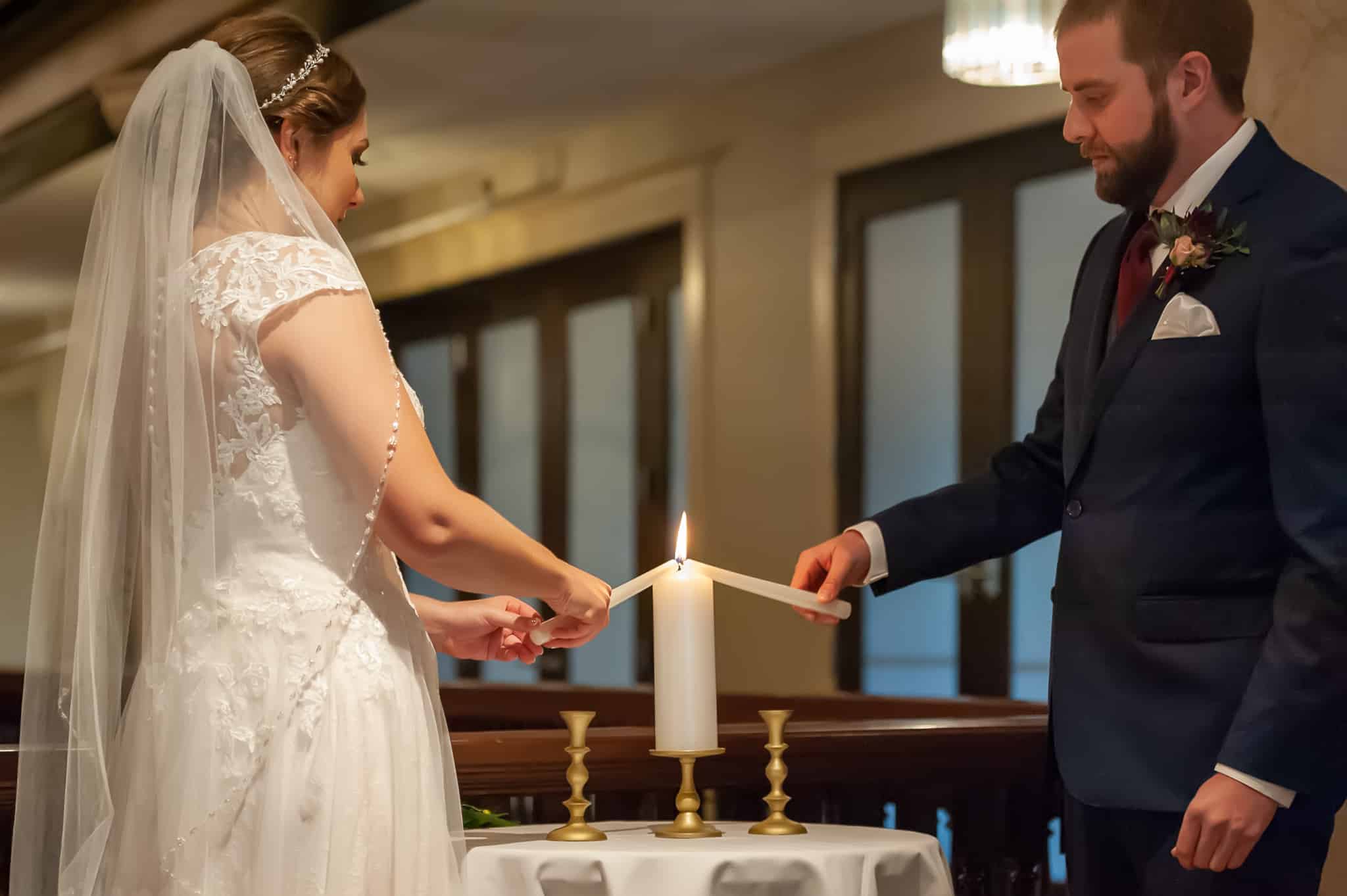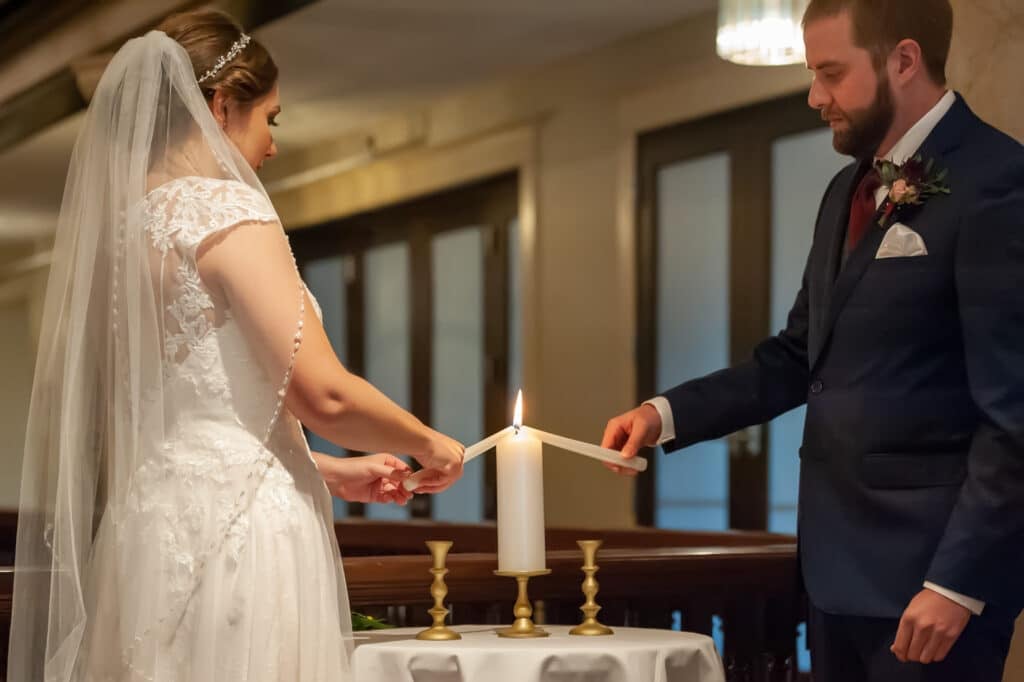 Remember Mothers Who Have Passed
If your mother is no longer with you, take a moment during the ceremony to remember her. Leave an empty chair in their memory with a note or flower on it. You can light a candle or have a special prayer or reading dedicated to her. Other ideas to honor your mom who has passed;
Save an empty seat at the ceremony with her name along with her favorite flower.
Print her best-loved prayer, poem, or quotation on the back of your program or on your wedding website
Tuck a small memento of your mom in your bouquet or stitch it inside your dress.
Choose one of your mom's favorite colors as part of your wedding color scheme.
Wear a locket with her picture inside to keep her close to your heart.
Sing or play her favorite song at the ceremony or play a dedication at the reception
Order your mom's favorite cocktail and raise a toast to your mom at the reception.
Create a memory table with framed photos and mementos of your mom including items from her wedding.
Request that guests donate to a special charity in her honor in lieu of gifts.
Instead of wedding favors, donate the money you would have spent to charity in her name.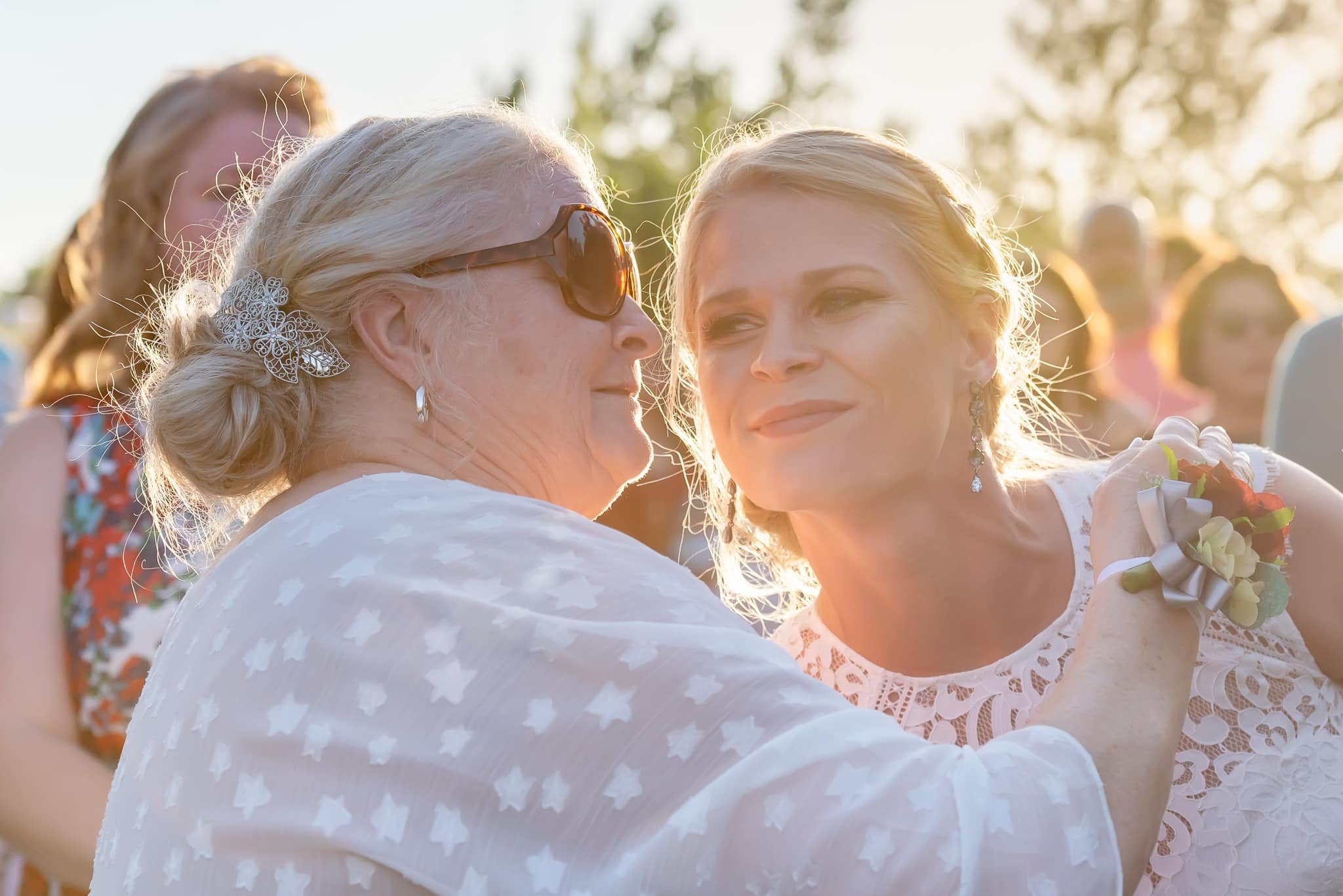 Follow Up with Appreciation
After the wedding, send a note or small gift to your mom to show your thanks. Express your appreciation with a printed and framed photo collage of photos, a memory book for her coffee table, or a small photo book that fits into her purse. Any photo-based gift, even something as simple as refrigerator magnets, will bring smiles for years to come. Keep in mind the idea of giving her something small after the wedding followed by a larger keepsake for the holidays or Mother's Day.
Be Thoughtful and Considerate
Mother-daughter relationships cover a wide spectrum of experiences and a range of emotions. Your mom may be more sentimental and your mother-in-law may be pragmatic. No matter the type of person, be sure to include the mother figures on your wedding day and show them that you care.
Related Posts