Is Rain Really Lucky?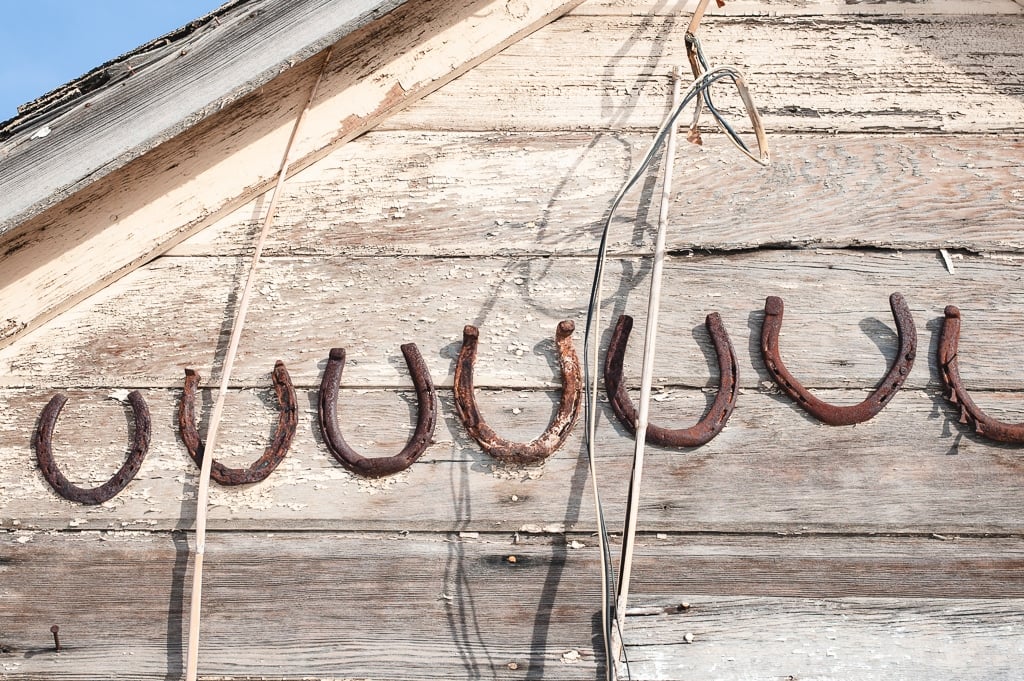 Rain on your wedding day need not dampen your spirits or ruin your wedding photos.
In fact, many cultures consider a little rain on your wedding day lucky.
Doing a quick search on the internet, rainy wedding days can represent:
Fertility – Watering the ground lends to fertile plants and fields, a concept that symbolizes the wedding couple's fertility, specifically around having children
Cleansing – Washing away the tough or sad times in your life
Unity – Considering the expression "tie the knot", understand that wet knots are harder to untie
Renewal – Washing away the old and starting with the new
Tears – Symbolizing the last tears a bride will shed for the rest of her life (now that's a tall order!)
10 Tips for Rainy Day Wedding Photos
I don't know about the wisdom of these traditions, but my husband and I had rain for a good part of our wedding day. Fortunately, the rain stopped before the ceremony and the clouds parted during our vows. I took that as a sign of good luck. Note that we've been married for 15 years and counting.
Regardless of your beliefs, you will want to manage your plans proactively to anticipate the weather. Based on my years of photographing weddings, often in the rain, here are my top 10 tips for surviving rain on your wedding day:
1 – Create a Wet Wedding Weather Plan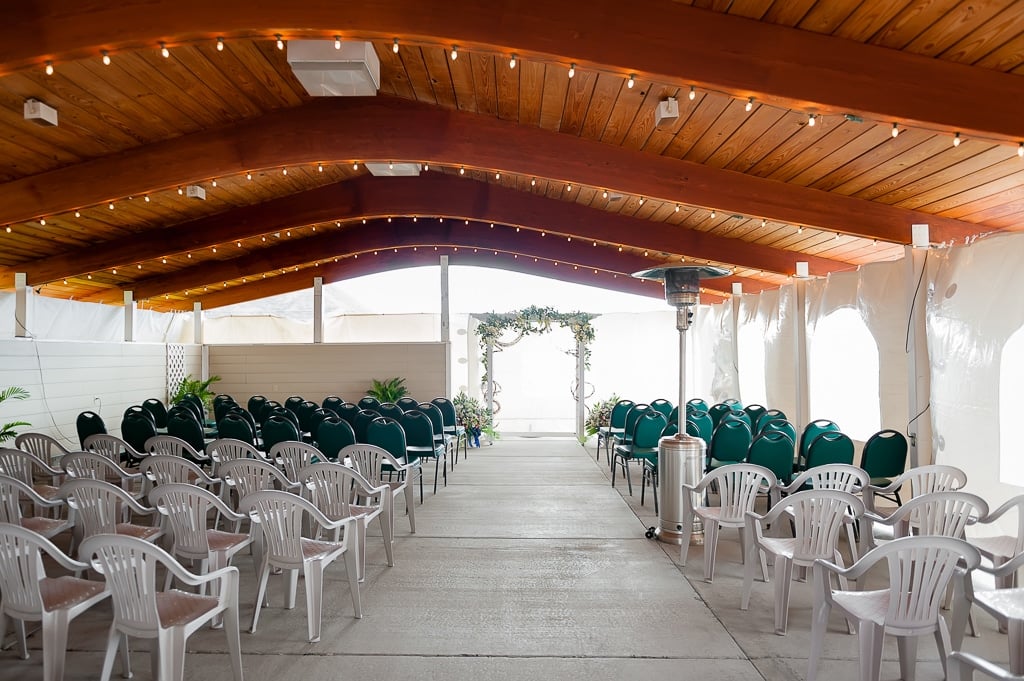 Weather in most states swings from sunny to rainy in a heartbeat.
For this reason, if you're planning an outdoor ceremony, consider an alternate location. You may also find the outdoor ceremony/indoor reception combo works well as most times you can simply move your ceremony indoors.
Discuss your options, including portable heaters (if it's chilly) or fans (if it's warmer and humid) with your venue manager. Alternatively, find a tent rental company at the ready and confirm the week of the wedding for setup.
2 – Talk to Your Photographer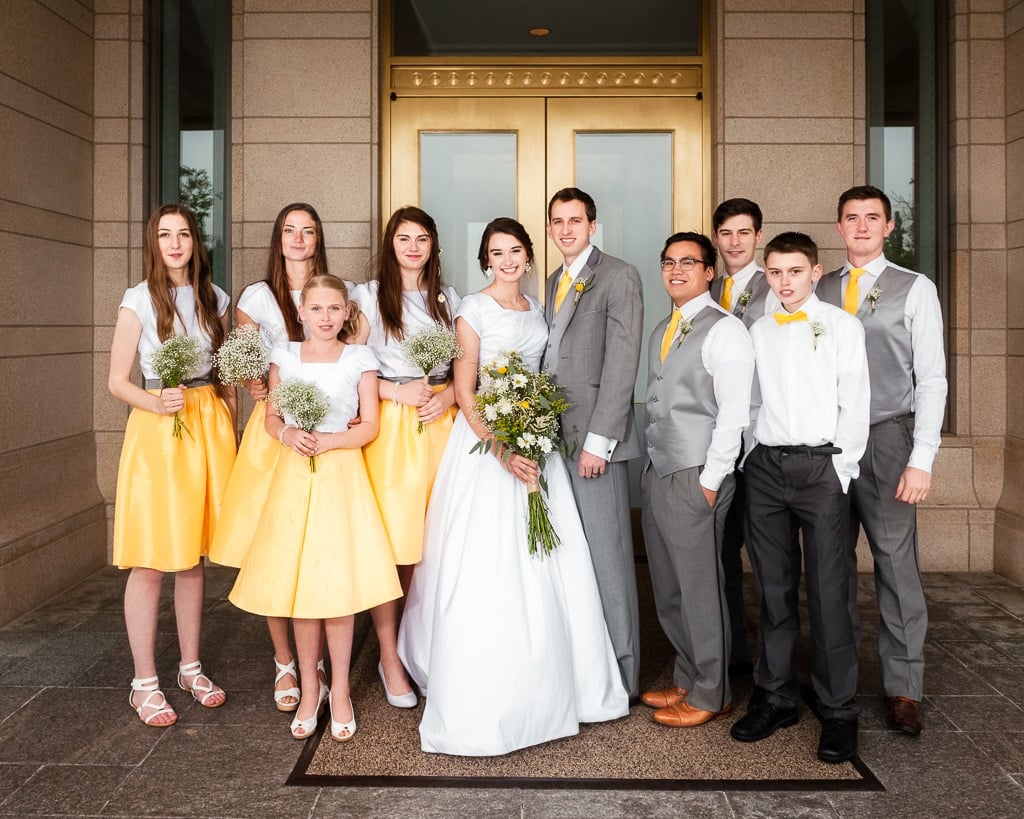 Ask your photographer if they have ever photographed a wedding in the rain. Find out if they have any ideas on how to make it fun and safe. Go through your vendor suggestions and discuss Plan B should you face a downpour. You will want backup locations large enough to accommodate group photos.
3 – Stay Informed of the Forecast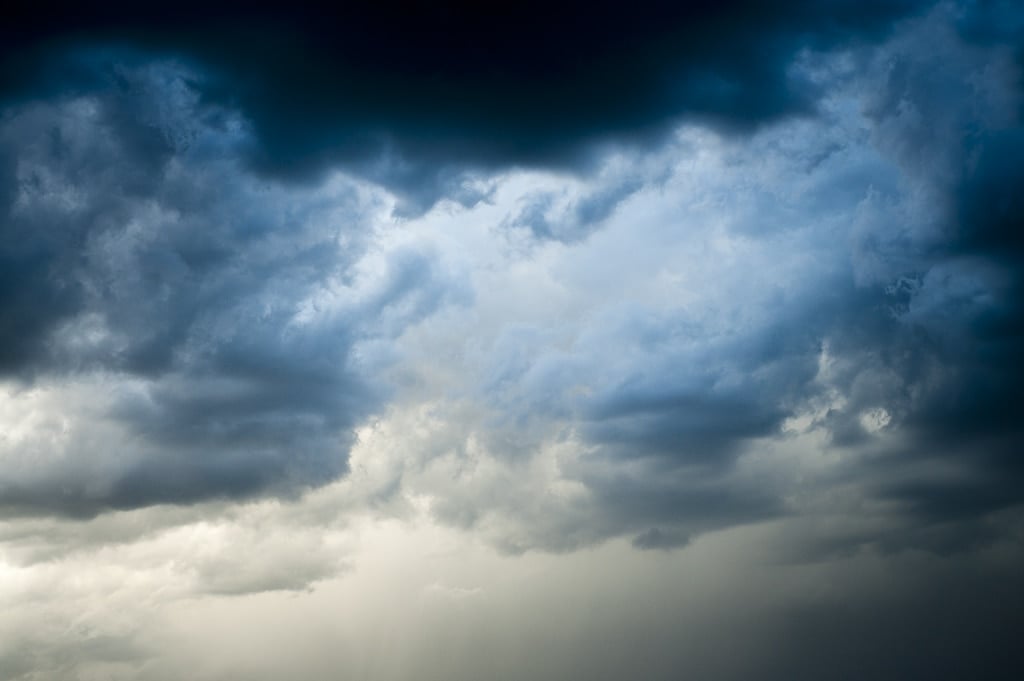 Be prepared! Apps on your phone, Alexa, IFTT–there are many ways to keep an eye on the forecast these days. Staying in the know ahead of time will give you a chance to think ahead and make arrangements.
For example, perhaps your driver can pick you up straight away at the door vs. your walking to the car. Consider changing into your dress at the venue vs. wearing it right away. Be smart and think ahead.
4 – Look for Covered Outdoor Areas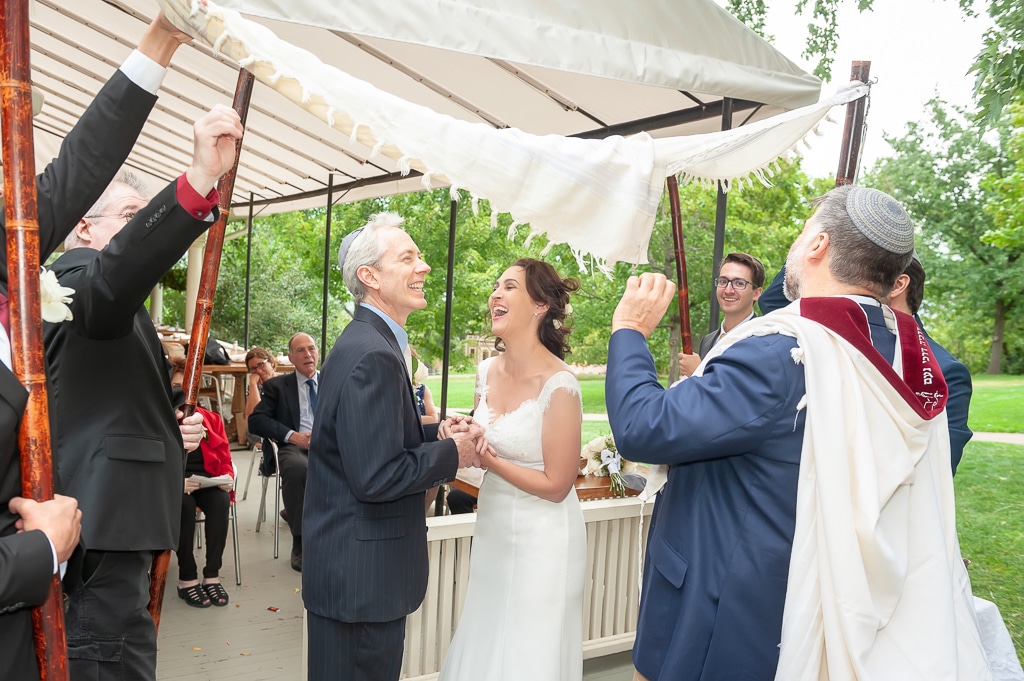 Many wedding venues feature covered areas. Consider gazebos, overhangs, canopies, or even the inside of front doors. If it's misting rain, it may even be relatively dry underneath trees in a heavily wooded area.
5 – Bring an Alternative Pair of Footwear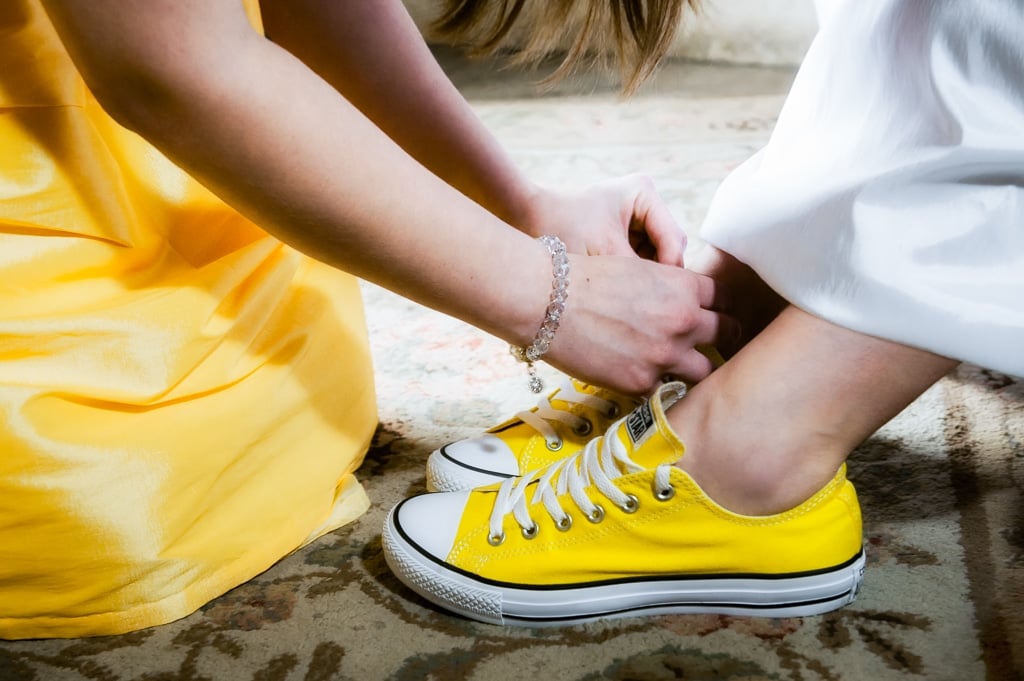 Rather than ruining your new white shoes, take along a pair of Converse or rubber Wellies to wear. Even if it clears, the ground may be soggy. If your gown is long, you can hide these unconventional shoe choices underneath. Or, you can show them off for some fun photos.
6 – Use Heel Protectors
This tip applies whether it rains or not. Keep your heels from sinking into the grass with plastic protectors. Slip them on and off as needed. This style from Amazon offers 4 heel widths.
7 – Keep Umbrellas (And Blankets) On Hand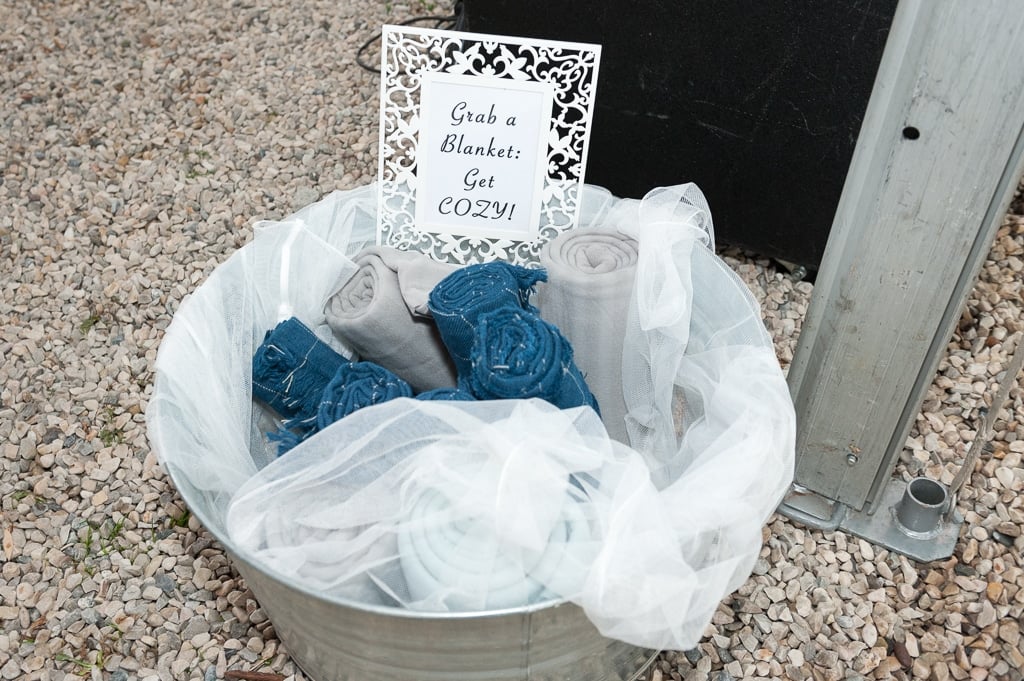 Be sure to also throw in a few ponchos and towels for you and your guests. Matching umbrellas to your wedding color scheme makes great accessories for group photos. However, you may want to default to a white umbrella for the majority of your photos as the color will reflect off of the umbrella and change your skin tones.
8 – Check Vendor Policies for Rain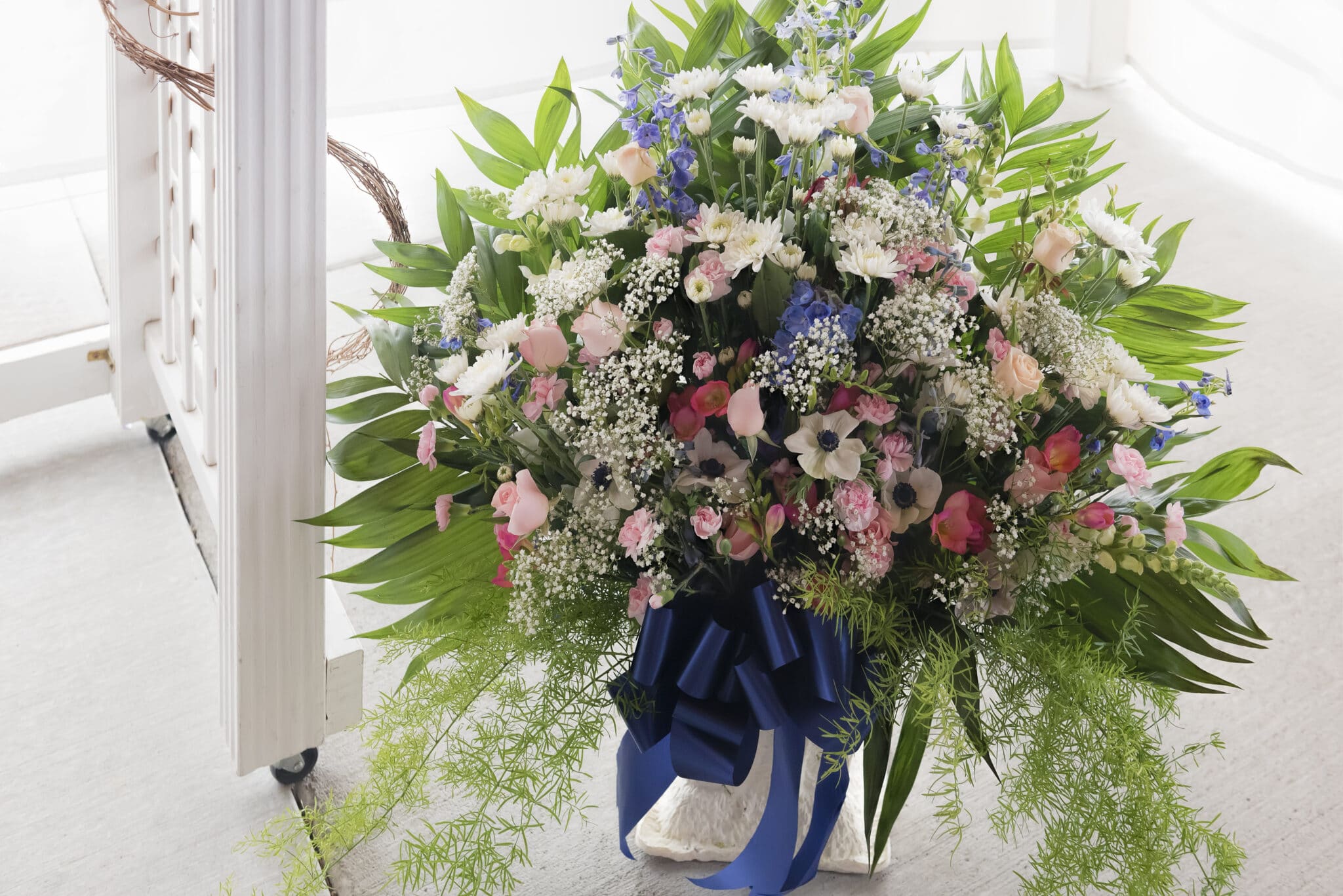 Read the fine print on your contracts and ask questions. Will your musical trio still perform in rain? Should the vases get damaged in a storm, will your florist charge you? Know your responsibilities in advance to be sure.
9 – Stash an Emergency Beauty Kit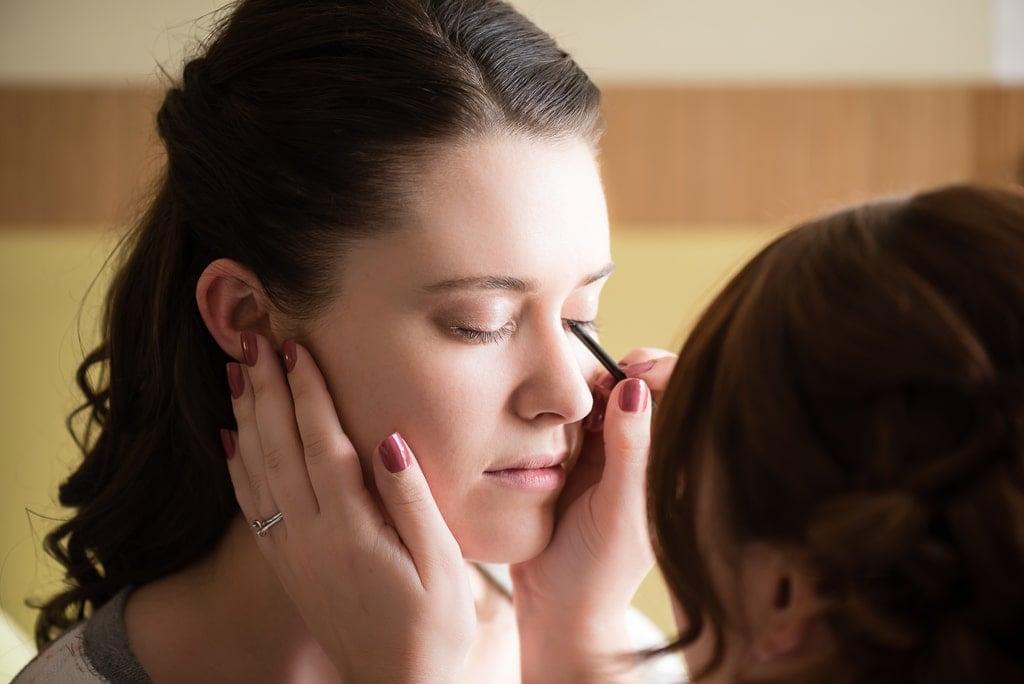 This may seem obvious, but remember that damp locks and makeup will require you to touch up.
Make your own beauty emergency kit including a towel, comb, brush, hair spray, and makeup.
10 – Wear a Smile Inside and Out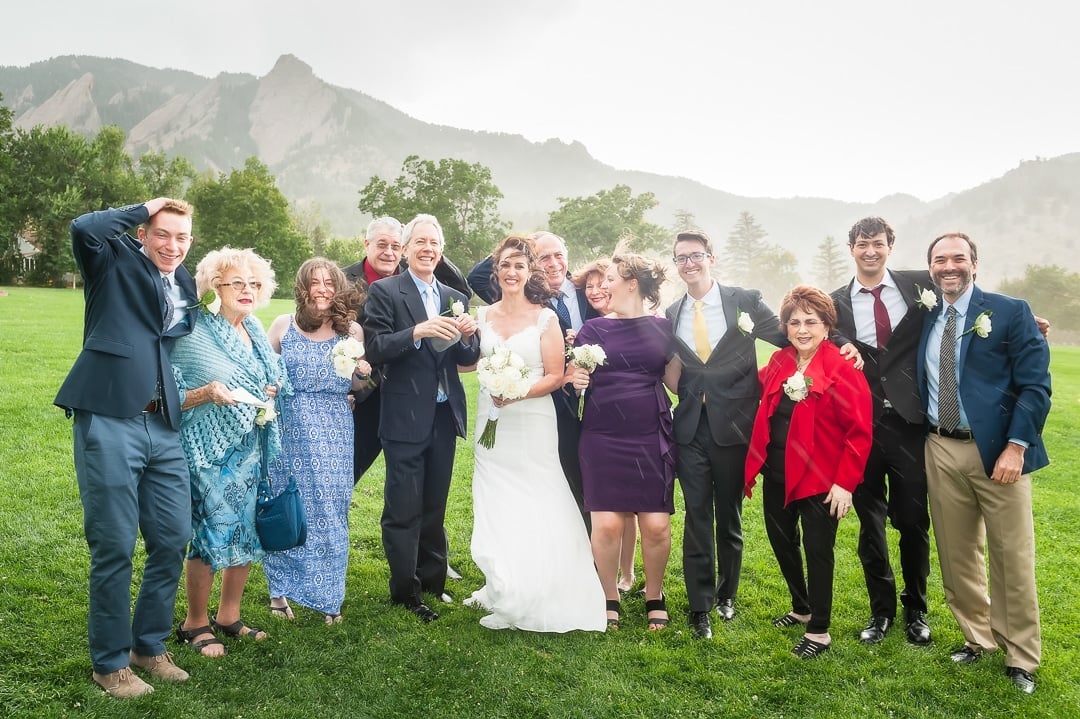 The most important tip for surviving rain is to sport a positive attitude. If you have a smile, so will your guests.
Rather than seeing rain as a damper on your wedding day, think of it as an adventure. Have your private moment of frustration and get on with having fun.
Happiness, as they say, is contagious and even if your guests get a little damp, they will likely follow suit and your lead.
More Outdoor Wedding Tips