Culinary Black Box Sheds Light on Problem Solving
What is a Black Box Competition?
If you watch the television program Iron Chef America, you already know about the mystery and challenges surrounding the so-called culinary black box.
Each week, the Chairman reveals a different secret ingredient from beneath a black shroud to be featured by the competitors in several dishes. At prescribed times he also shakes up the competition with different tools or ingredient challenges called "culinary curve balls."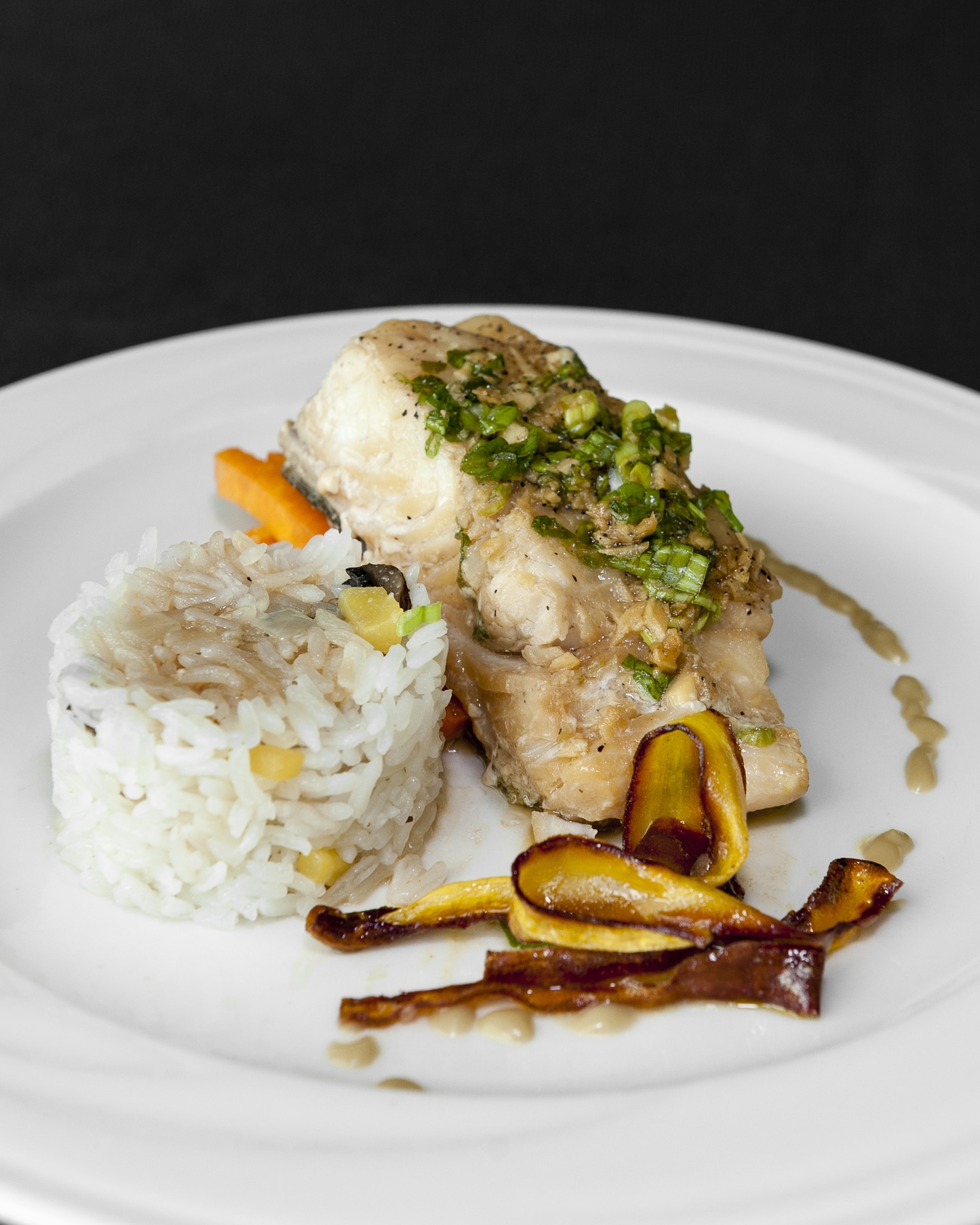 Outside of television, a variety of riffs on the black box competition exist around the world. Regardless of the format, all black box competitions defy specific preparation. Without knowing the details until the day of the competition, participants must think on their feet combining all their experience and ingenuity to meet the task at hand.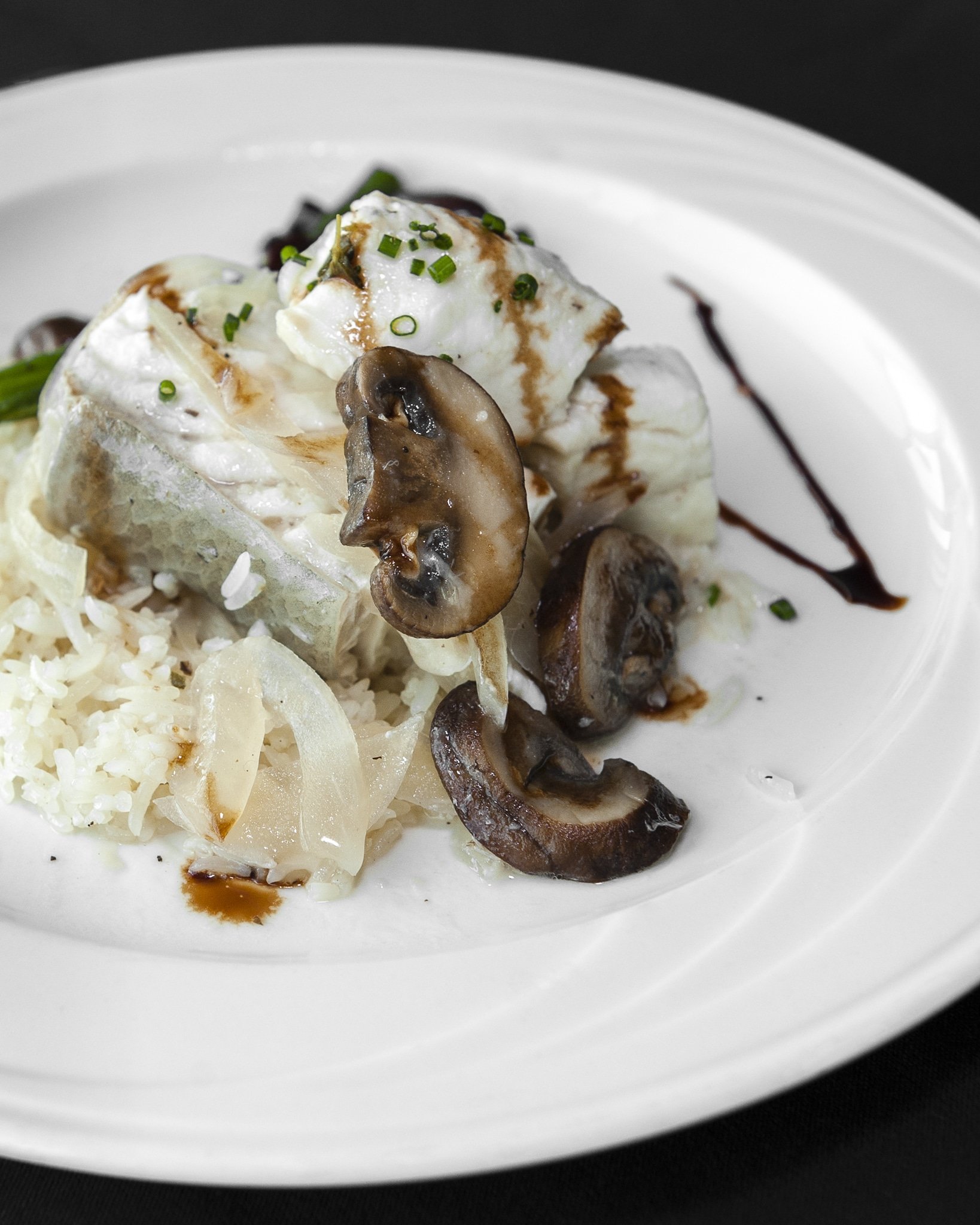 Competition for Future Chefs
For students at The Art Institute of Salt Lake City, quarterly black box competitions prepare future chefs for creatively solving any number of challenges that may appear in the kitchen.
The events also reward winners with prizes that may include scholarship money, kitchen gadgets, and/or equipment.
Students rely on these local school events to flex their individual muscles, so to speak, before participating in bigger or team-focused challenges held at the local, state, and national levels.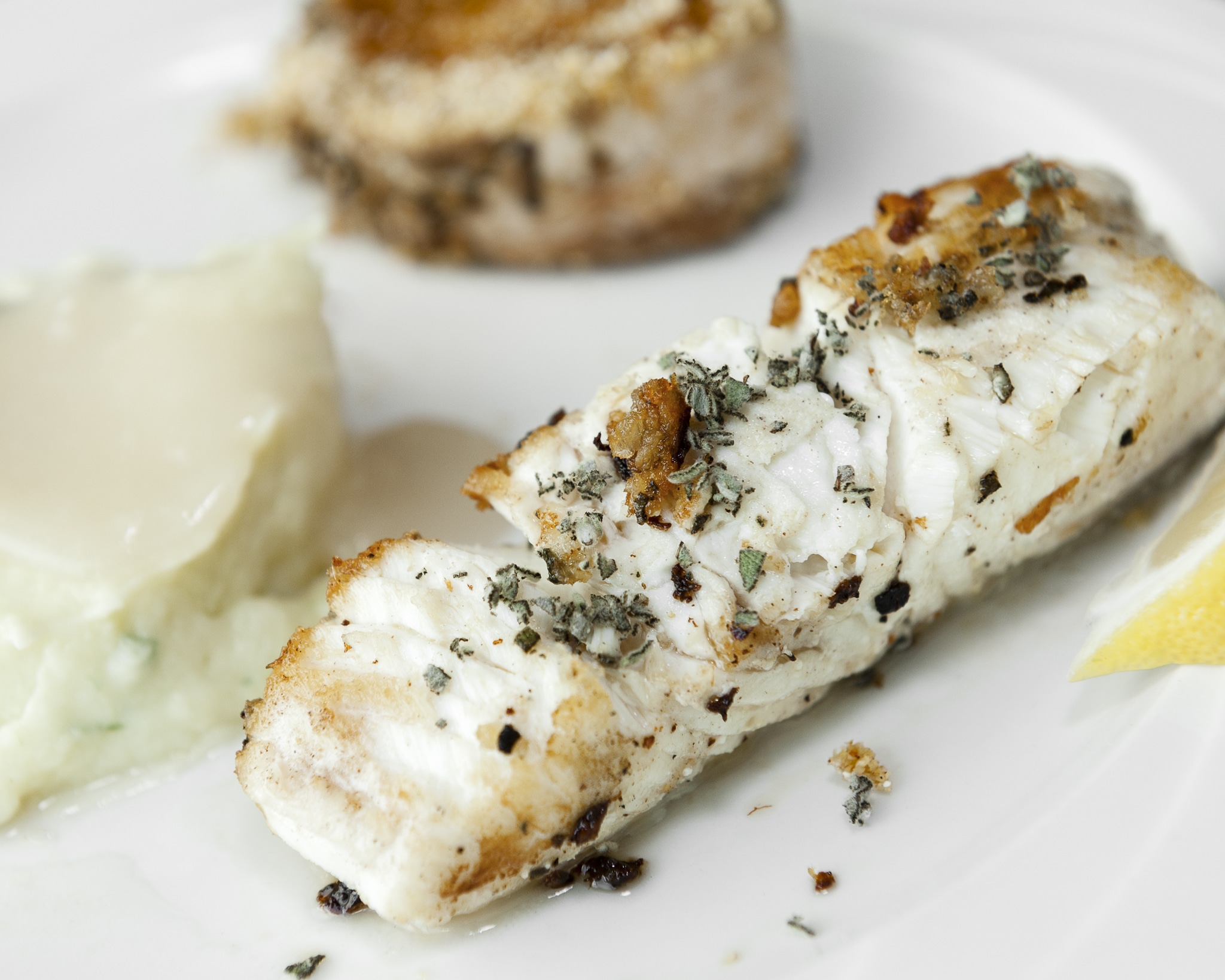 Competition Halibut
Last Saturday I photographed the AISLC black box event that centered on one mission: Prepare a halibut course of your choosing with a sauce.
The catch? Create your dish with pomegranate molasses plus any other inspirational ingredients of your choosing from the school's selected pantry within a prescribed 90 minutes.
And, there was another huge curve ball. No garlic was available in the pantry.
Judges reminded everyone that big flavors needed to be created in other, less obvious ways. And with that, the clock started ticking with each competitor starting 10 minutes later than the other to allow time for the judges' tasting.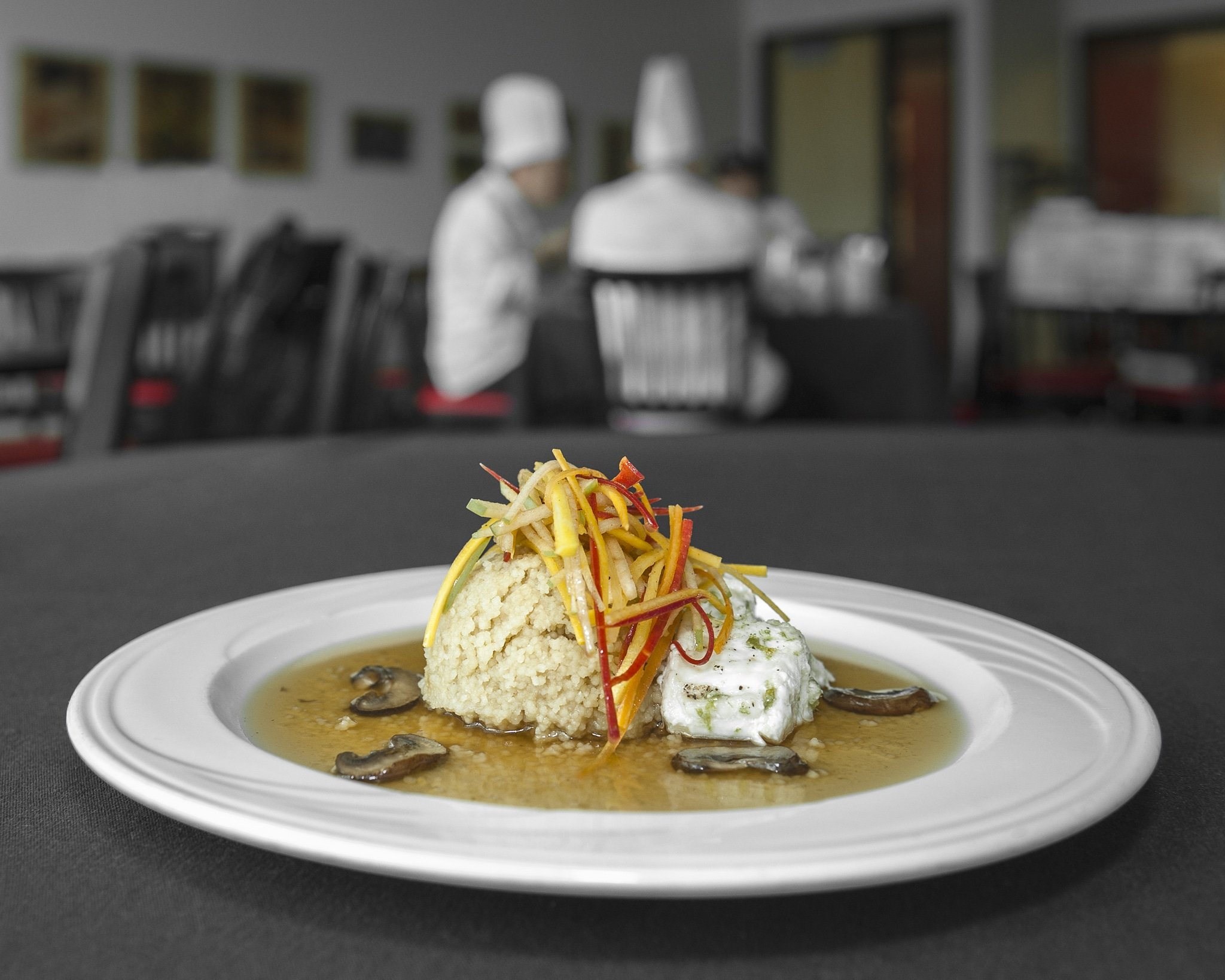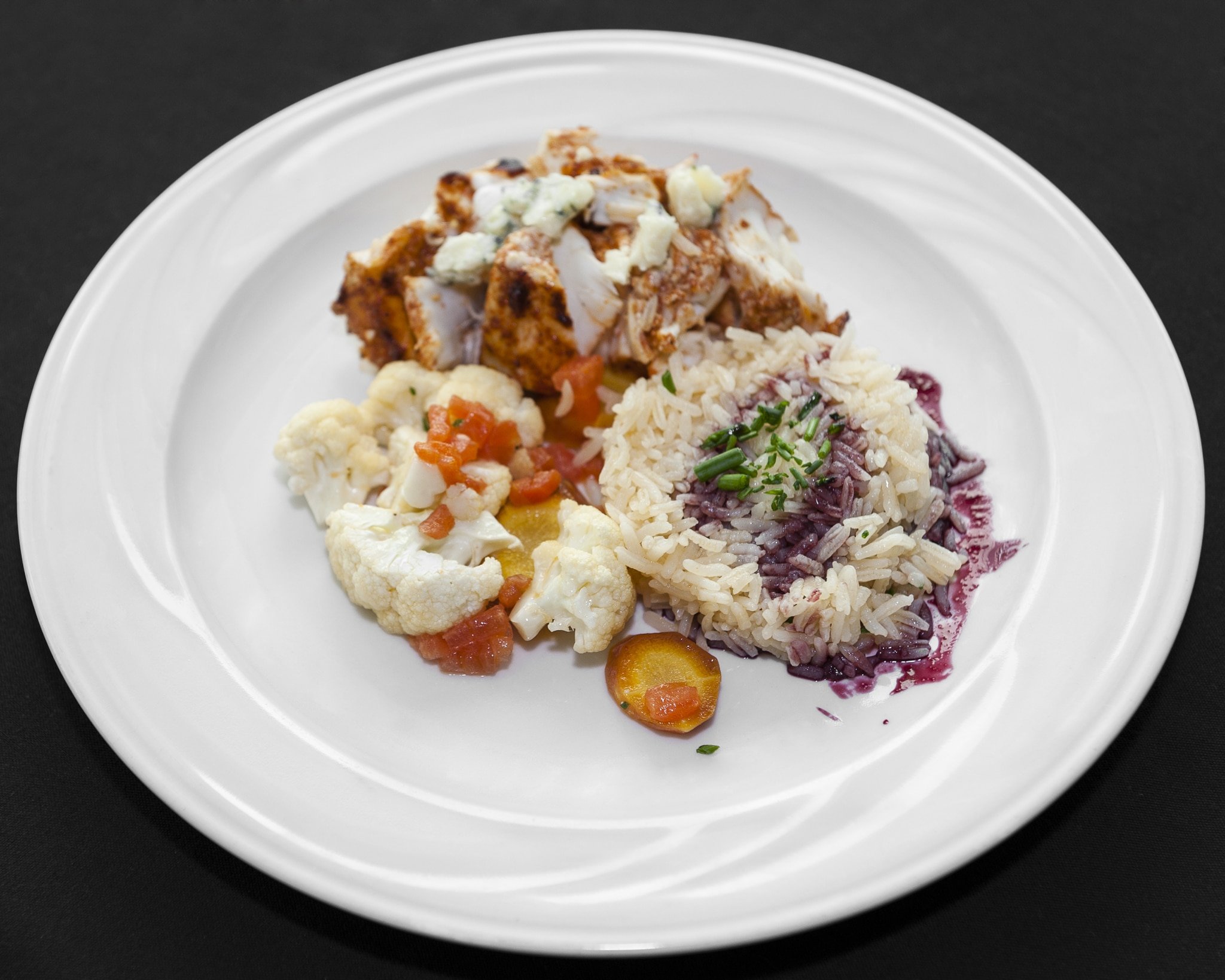 Final Judging
At the 90-minute mark, each contestant presented his or her plate for final judgment, giving a verbal overview of the dish. Timing played an essential part in the competition with significant point deductions for tardiness.
Following the tastings, the judges gave a critique with highlights of their notes and scoring. These included comments about perfectly (and not so perfectly) cooked fish, exemplary flavor, satisfying texture pairings, and artistic plating.
With the pluses and minuses totaled, the winners received recognition for their achievements and received a variety of prizes including deep fryers, panini makers, food scales, and more.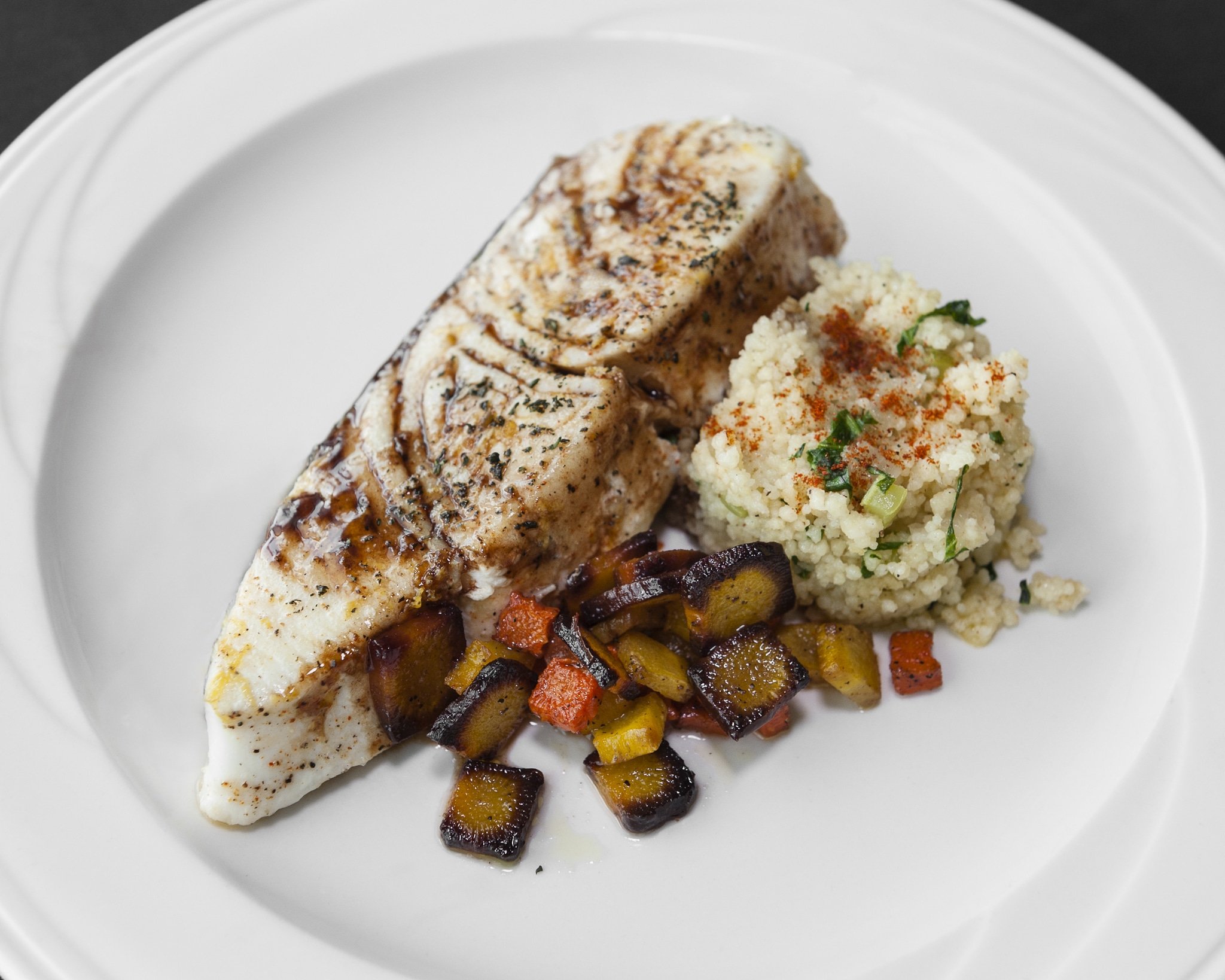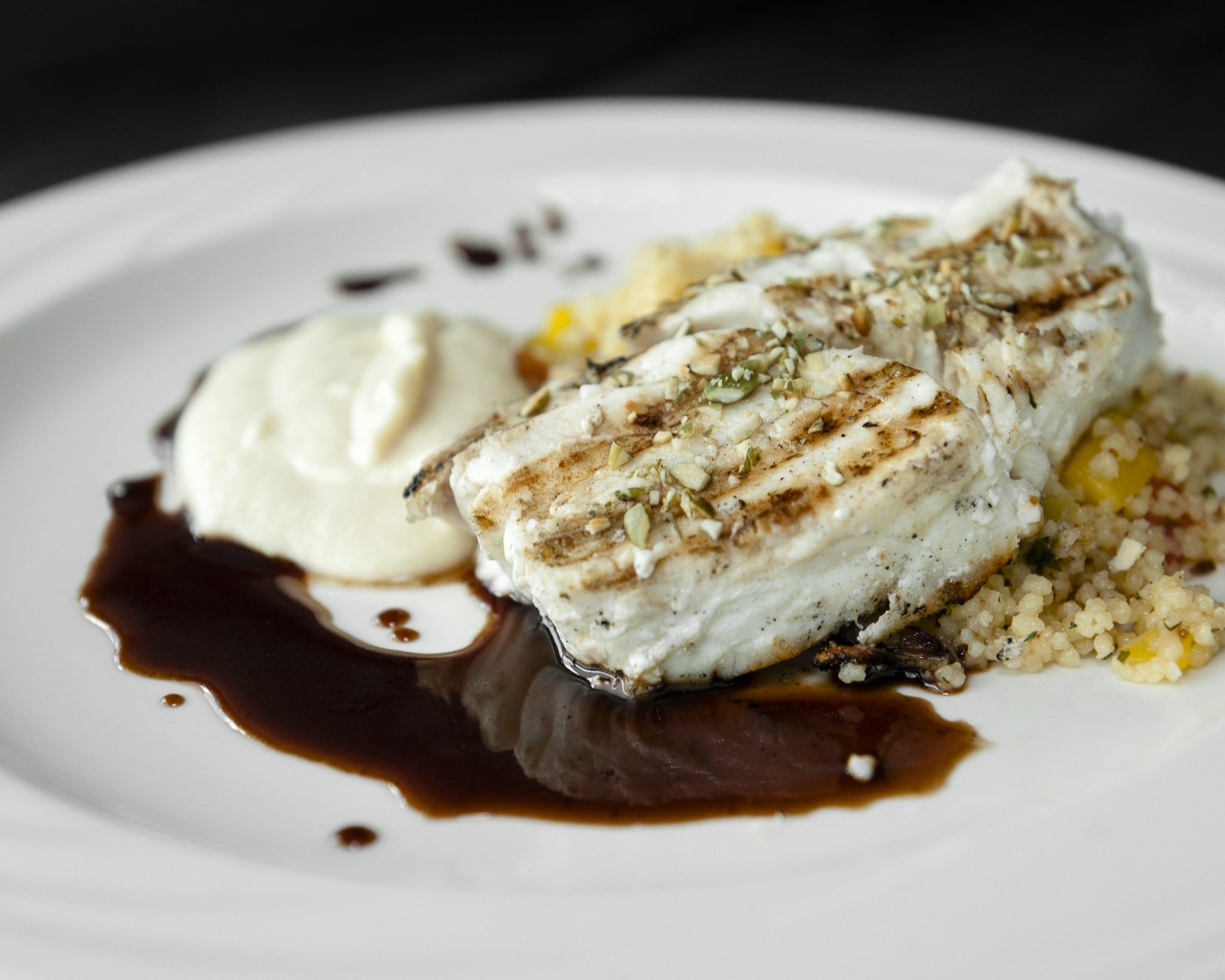 I give credit to the competitors on a number of levels from facing their fears to some delectable and photogenic plates. If only I had some of their experience and creativity in a bottle stored up for those weeknights when my pantry falls short on supplies and turns into a black box of its own.
Congratulations, everyone!
Related Food Stories