Wedding Client Feedback: An Amazing Review
A Few Words from a Recent Wedding Client
I love my clients. I'm touched to be a part of their day, their experiences, and their relationship as it unfolds to the world. The testament of joining two people together is powerful. Family and friends join together to witness something profoundly moving. As part of my job, I get to be a part of that. 🙂
I'm a huge advocate for my brides and grooms. I believe everyone deserves the most wedding special day possible. I will do everything in my power to make that so. Sometimes it's asking questions. Other times, it's figuring out special lighting to make sure your offbeat wedding photographs the way you intended. And occasionally, it's making sure family conflict ripples away like water, keeping everyone happy for the day.
I'm a connector and a maker. I think you will get a great idea of working with me from this review. I'm greatly appreciative for my client taking time to write this. It's above and beyond, and simply beautiful. Many thank yous!
---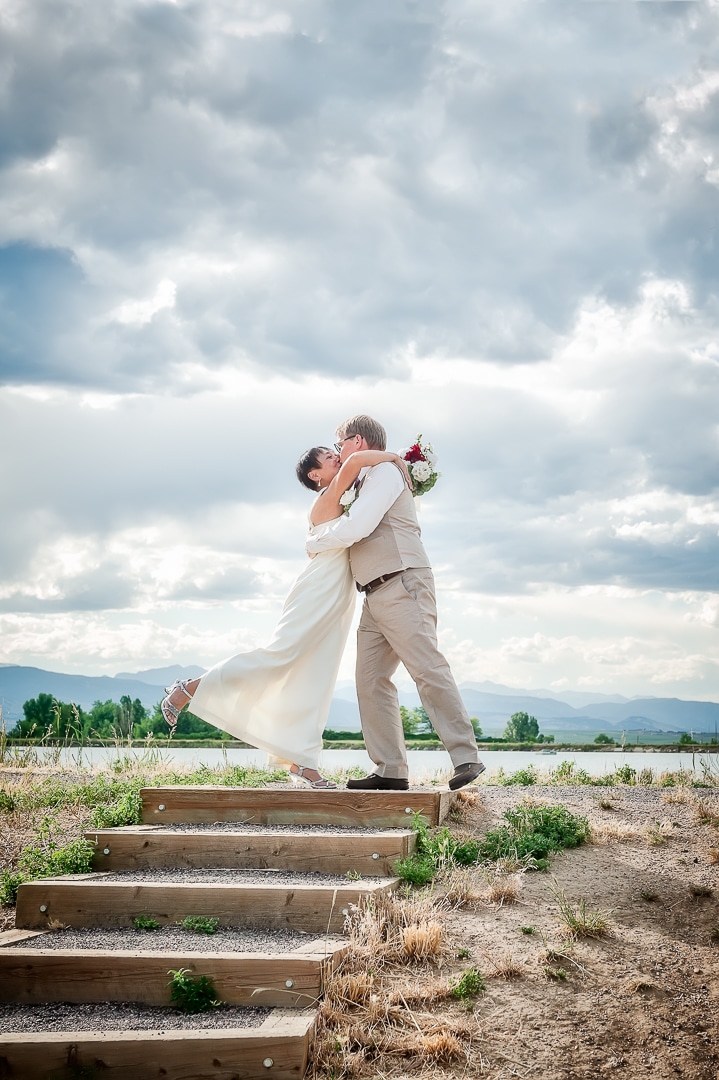 "Anne Stephenson – A highly skilled photographer and an overall awesome human being!
This was the 2nd marriage for both me and my now-husband.
We knew we wanted to have a photographer, but honestly, we didn't want to spend an exorbitant amount of money.
On the advice of a friend who was a photographer but was unavailable to photograph our wedding, we found Anne through Thumbtack.
Our initial communication with Anne was a short phone call to determine her availability (which she was), the overall size and timing of the wedding, what we were hoping for, and scheduling a time so she could see the venue (our back deck overlooking a lake) and the reception area (a nearby restaurant).
Our initial meeting with Anne was very productive.
She asked all the right questions, and even some that we didn't consider.
Her thoroughness, professionalism and knowledge of her art (photography is an art), was evident in our meeting.
We showed her where we would have the ceremony, and we walked around to where we could take photos after the wedding (the lake behind our house).
Then we drove to the restaurant where we would have the reception and Anne sat with us and the General Manager of the restaurant to get a full idea of how the reception would flow.
Anne took notes throughout this entire meeting.
It wasn't required, but we offered Anne an opportunity to join our casual rehearsal the evening before the wedding, and she happily joined us. She took pictures during the rehearsal to test out her equipment, and to make sure she would be prepared for the framing of certain aspects of the ceremony.
As the bride, I wasn't attached to having photographs of getting prepared, or having pictures of my dress or shoes, etc.
But Anne not only offered up those options, she took it upon herself to get to the wedding early and take pictures of all the preparations, anyway.
I am SO GLAD she did!
When the day came, Anne was able to capture the ENTIRE day, from before the ceremony, through to the end at our reception.
The pictures are AH-MAZING!
The area where we had our ceremony had very challenging lighting because it was outside, but the roof on our deck was tinted, and the sun was spotty in many places depending on where you stood.
Nonetheless, in every shot we received in our gallery, Anne managed to find the sweet spot in all the shots— clear images, beautiful color, wonderful translations to black & white.
It was a small wedding, 27 people total including Anne, plus me and my groom.
She coached, cajoled, and encouraged everyone in the group shots to show their true personalities.
As for the photos of me and my groom… WOW! The background of the lake and puffy clouds was spectacular, and the timing (early evening) was spot on. Anne captured it all— magical, spontaneous, heartfelt, funny, and just perfect!
The same could be said of the reception— from our guests, to the toasts, to our connection with the restaurant staff, to the live music, to the food and our two cakes. The whole day was absolutely and perfectly recorded with Anne's pictures!
Even after the event was over, and we waited for her to cull through the hundreds of pictures she took, Anne asked us if we wanted to see some pictures in advance. We wanted to be surprised, but I was also dying to see something, so she sent us one picture.
That one picture floored me, and I knew we were in for a treat.
In addition to the hundreds of photos included in our final gallery, Anne created a short video (less than two minutes) highlighting a handful of shots that, if one sees it, can get the gist of our day. It was such a bonus since I didn't recall that was part of our agreement.
As a person, Anne is warm and friendly, genuine and thoughtful, creative and considerate. She is extremely easy to work with and talk to. Her communication skills and our interactions were superb— from answering emails and texts in a timely manner, to being punctual with scheduled phone calls and in-person appointments.
If you read through this entire review, you MUST contact Anne yourself and see what she has to offer you.
If you are prepared; have a vision of what you want for your day; can voice your ideas, concerns, and questions; then Anne can meet you where you are and deliver a spectacular record of photos that you can treasure for a lifetime!"
– Rachel C.