First Dance Wedding Photo Tips
Rocking the First Dance
While only a few minutes long, you will remember the first dance of your wedding for years to come.
After all, it's the first joint endeavor between you and your partner following your wedding vows.
For my husband and I, we selected a romantic song with a Lindy Hop beat. We wanted something upbeat that allowed us to incorporate familiar dance steps we learned at a dance class during our dating years.
Everyone afterward told us they loved hearing a different song than the expected and seeing us have fun.
And that's the point. Make it fun! Don't overcomplicate things. Your dance sets the tone for the rest of the evening and if you want people to dance, you need to take the lead, literally.
So get on your dancing shoes and read these suggestions on making your first steps together photo-worthy and memorable.
Pick Your Perfect First Dance Song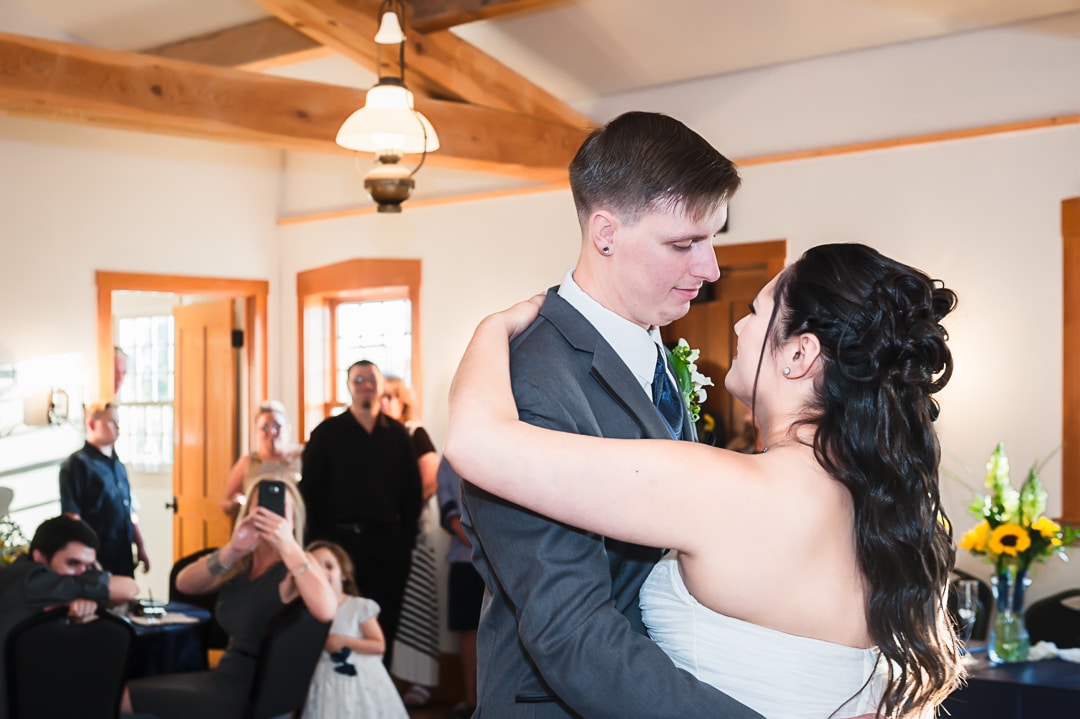 Choosing your dance song usually proves difficult for most couples. You may want something romantic, but modern. Or, something that contains meaning for both of you. Perhaps the right song reminds you of the first time you danced together, a favorite road trip, or the tune that both of you got into when you first went out together. Whether you go traditional, classic or romantic, select a song for you, not your guests.
Here are a few lists of songs to get you started:
Add Your Special Touch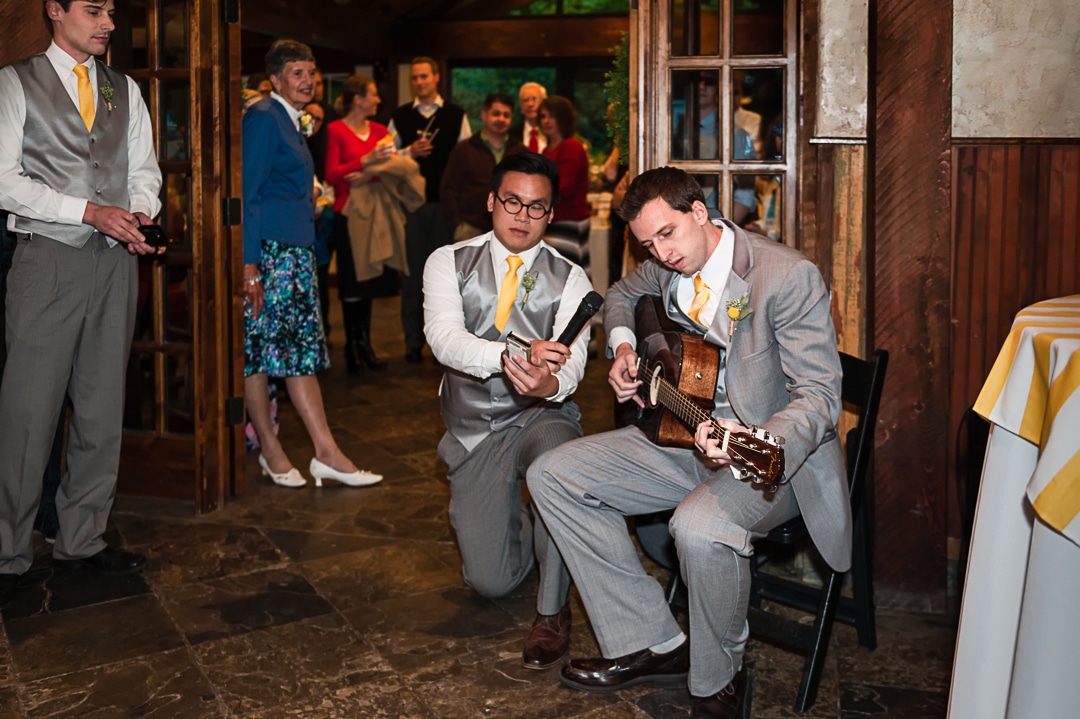 Do you play an instrument as a hobby? Have a friend or family member with a beautiful voice?
Incorporate these musical aspects into your wedding dance. Personal touches like this are usually well received not to mention memorable for your guests.
Additionally, if your DJ offers pre-recorded soundtracks, you may want to add some sound bites and edit them onto your music track. Record words of meaning to you both such as a poem or just saying "I love you" to each other. Consider incorporating a little bit of humor to keep your guests entertained.
Choreograph Your Moves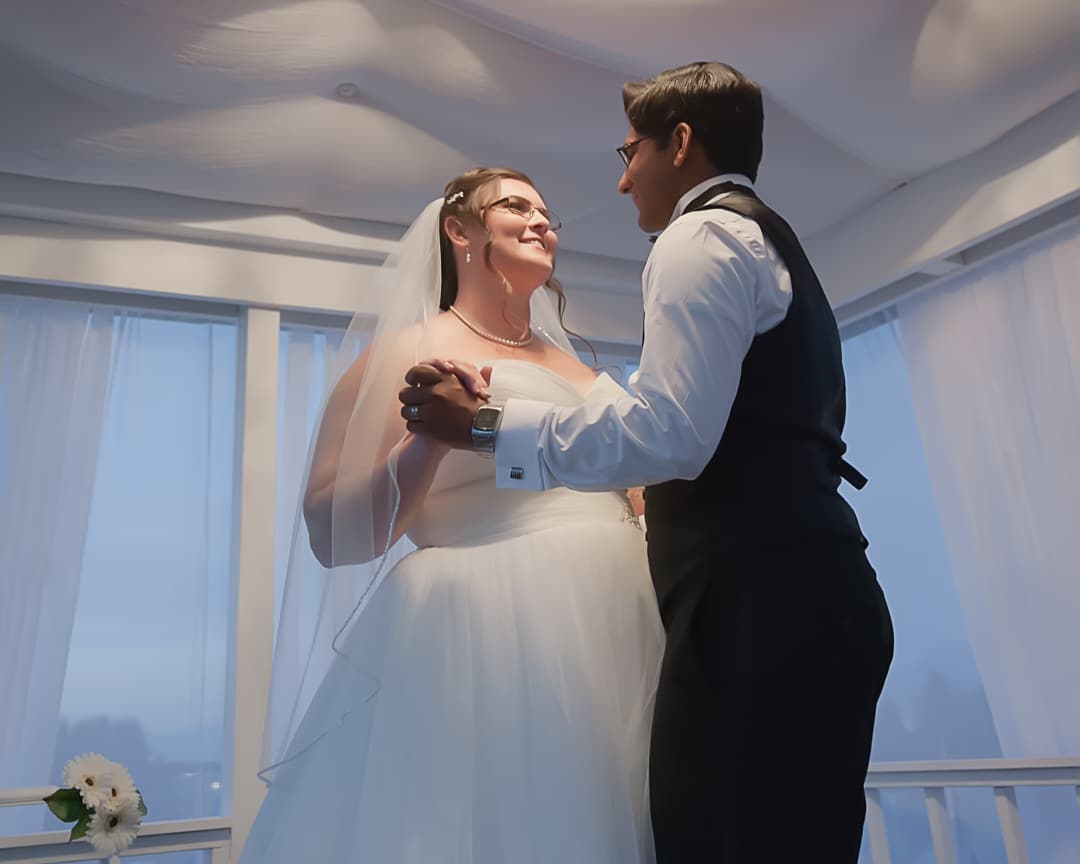 If the "belly-rub" style of dancing ain't your thing, think about hiring a choreographer to incorporate some style into your steps. If your budget limits you, look on YouTube for some inspiration to borrow. Above all, whether you want something fun, meaningful or stylish, keep things simple. Strive to enjoy your dance without a lot of stress. Finally, if you forget your choreography in the middle of your song, don't panic, just smile–No one will be the wiser.
Jazz Up Your First Dance
Going all out on your dance may mean a costume change, props, lighting special effects, or even a flash mob with your besties. Adding extra touches like these goes a long way in making things memorable. Get creative with your DJ and discuss what options may add that extra touch to make the dance your own.
Whatever you decide, communicate your plans with your DJ, photographer, wedding planner, and wedding staff to prepare everyone for the moment. Plan who will make the announcement, ask the guests where to stand, and dim the lights. Attending to these details ensure everything is set and ready to go!


"Dance till the stars come down from the rafters. Dance, Dance, Dance till you drop."



– W. H. Auden