Winter Temple Wedding: Marlene & Ryan
Wedding Celebration at the Salt Lake Temple
The winter air proved chilly, but love warmed everyone's hearts at Marlene & Ryan's winter LDS Salt Lake temple wedding in downtown Salt Lake City, Utah.
Guests braved the cold and waited anxiously for the couple to make their debut after their sealing ceremony in The Temple. Despite the cold temperatures, everyone in attendance showed pioneer spirit and kept jackets off for the photos.
A reception later in the afternoon warmed everyone up with soup and ambiance.
Congratulations to Marlene and Ryan as you look ahead to your married lives together!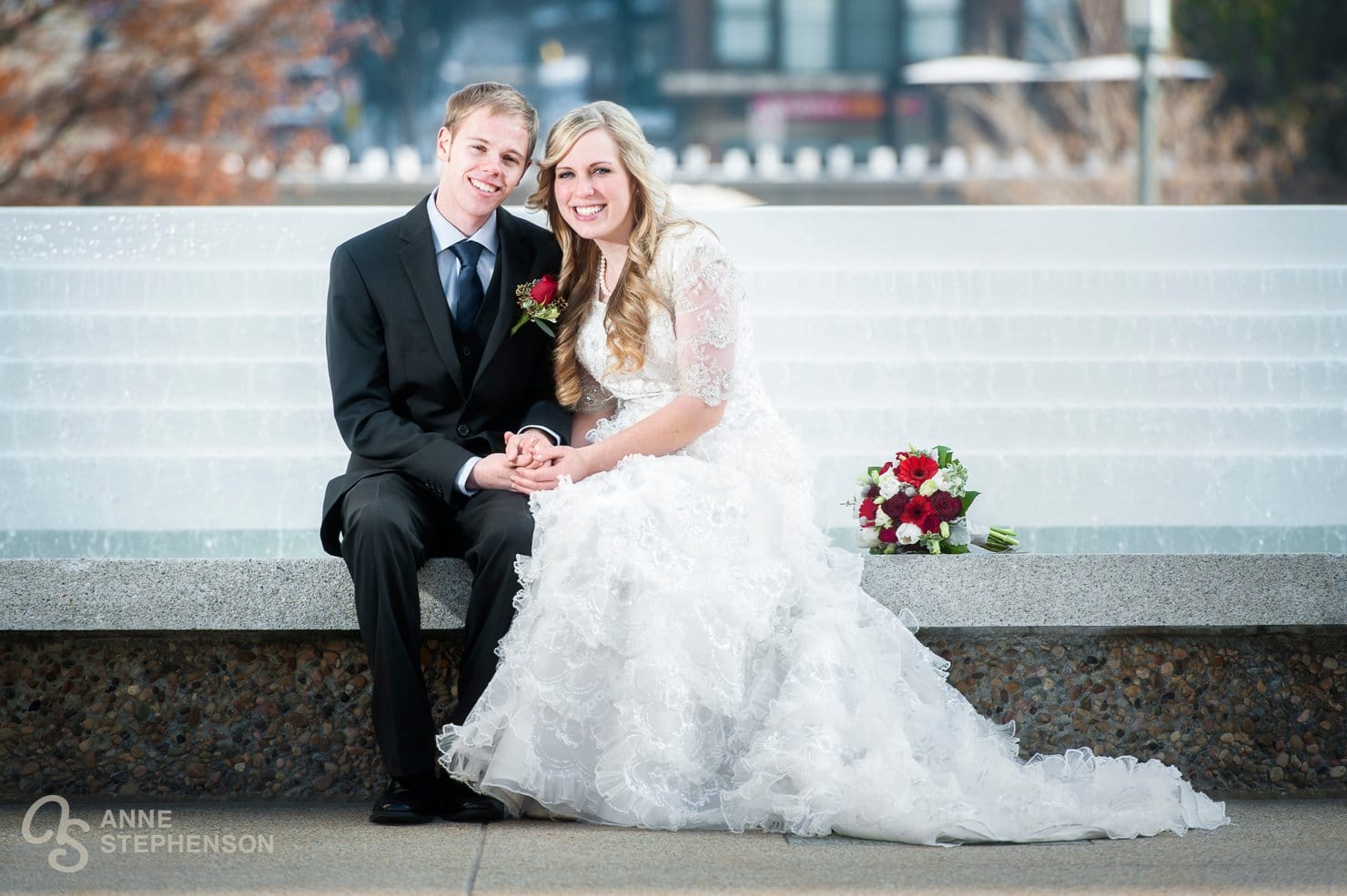 Winter Temple Wedding Gallery
Related Winter Posts